Diego Maradona: glory and tragedy
Asif Kapadia's new documentary is a fascinating tribute to a complicated icon.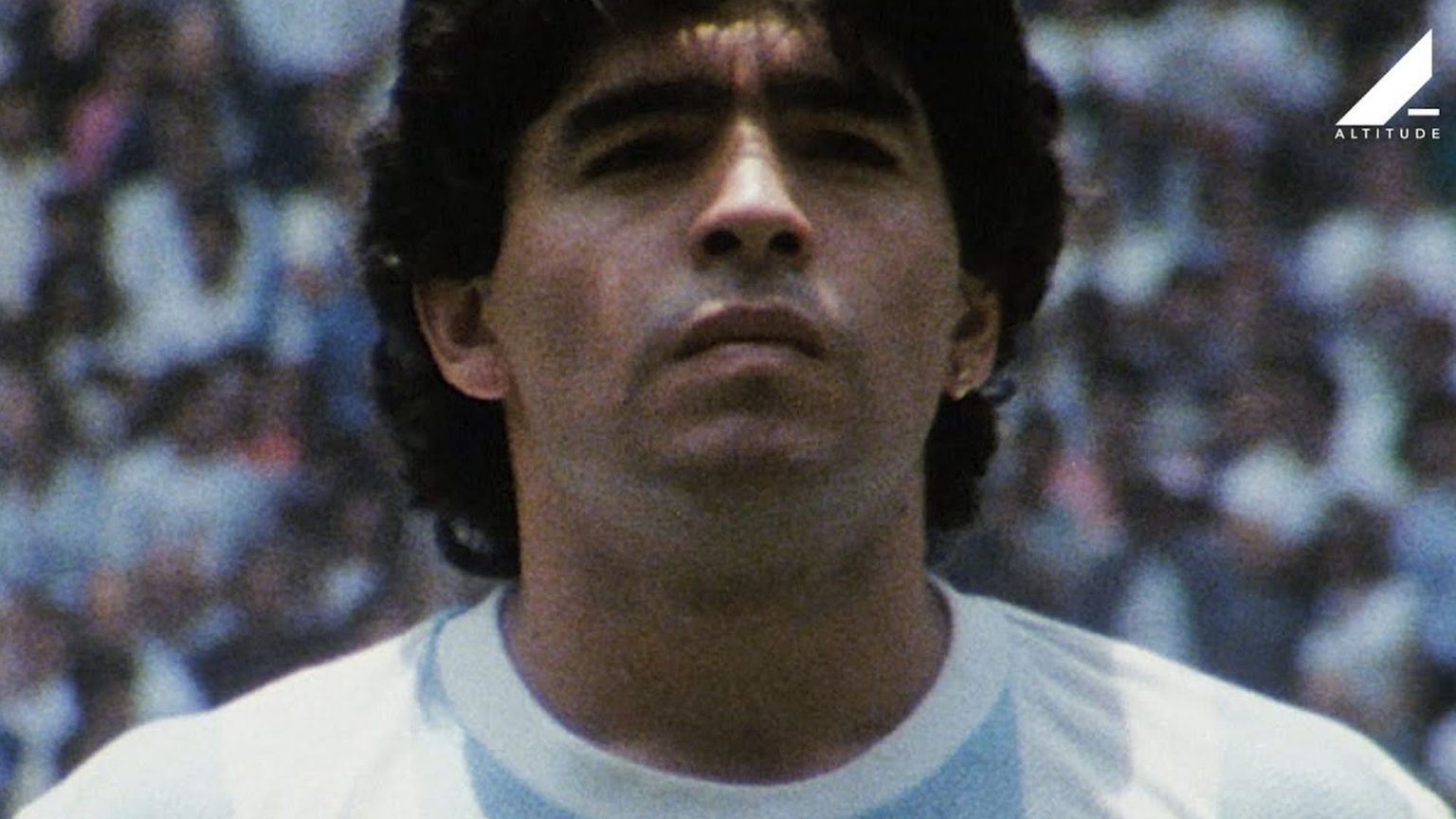 'Rebel. Hero. Hustler. God.' – that is the dramatic subtitle to Asif Kapadia's new documentary, Diego Maradona, about the glorious yet tragic life of the polarising Argentinian footballer.
Maradona himself has urged people not to watch the film. 'I played football and I made money running after a ball. I didn't hustle anyone', he told Univision in a recent interview. England fans of a certain age may beg to differ.
Kapadia's film dives into the duality at the centre of Maradona's life. On one hand, there is the glorious footballer who led Argentina to World Cup success and Napoli out of mediocrity to the top of the Italian league. On the other, there is the self-pitying addict who used cocaine to deal with crazy media scrutiny.
Personal trainer and friend Fernando Signorini speaks candidly about this in the documentary. 'For Diego, I would go to the end of the world… But with Maradona, I wouldn't take a step', he says. There's Diego, the vulnerable, self-confessed 'mumma's boy', whose talent and determination helped him escape the harsh poverty of the Villa Fiorito slum, and Maradona, the larger-than-life obnoxious playboy.
Kapadia received critical acclaim for his documentaries about Brazilian racing driver Ayrton Senna and the British singer Amy Winehouse, and there are considerable strengths to Diego Maradona, too. His exploration of Maradona's years playing for Napoli is particularly fascinating.
Maradona arrived at the southern Italian club as a rather naive young player, and it was a strange choice of club for one of Europe's hottest talents. Napoli were wallowing in mid-table, but Maradona seemed to find his cultural home in Naples. He was disgusted by the prejudice the Napoli fans were subjected to by the more bourgeois northern Italian clubs, and he led Napoli to two Serie A titles, cementing his place as a demigod to the Neapolitan people.
But Kapadia also captures the incredibly fickle nature of football fans. Maradona infamously said 'Napoli is not Italy', before the Italia 90 semi-final between Italy and Argentina, calling on Neapolitans to support Argentina because the north looked down on them. The public and the authorities turned on him. Scoring a penalty against Italy in the semi-final also didn't help.
The authorities chased Maradona. His life of drug abuse and adultery played out in the public eye. He was given a suspended jail sentence in 1998 for shooting journalists with an air rifle. The intense scrutiny of both the fans and the media fuelled his decline. As Maradona's cocaine addiction worsened, he became more in debt to the Camorra crime syndicate.
But Kapadia's other success is to capture Maradona's outrageous talent. Composer Antonio Pinto's score perfectly accentuates footage of his footballing triumphs. For all the film's absorbing material on Maradona's personal story, the stock footage of the great man at work, gracefully evading defenders, is enough to impress even non-football fans. A fascinating tribute to a complicated icon.
Michael P Fitzpatrick is a writer and teacher based in London.
Watch the trailer for Diego Maradona below:
To enquire about republishing spiked's content, a right to reply or to request a correction, please contact the managing editor, Viv Regan.