Why are we encouraging girls to mutilate their bodies?
The surge in young girls seeking gender reassignment should alarm us all.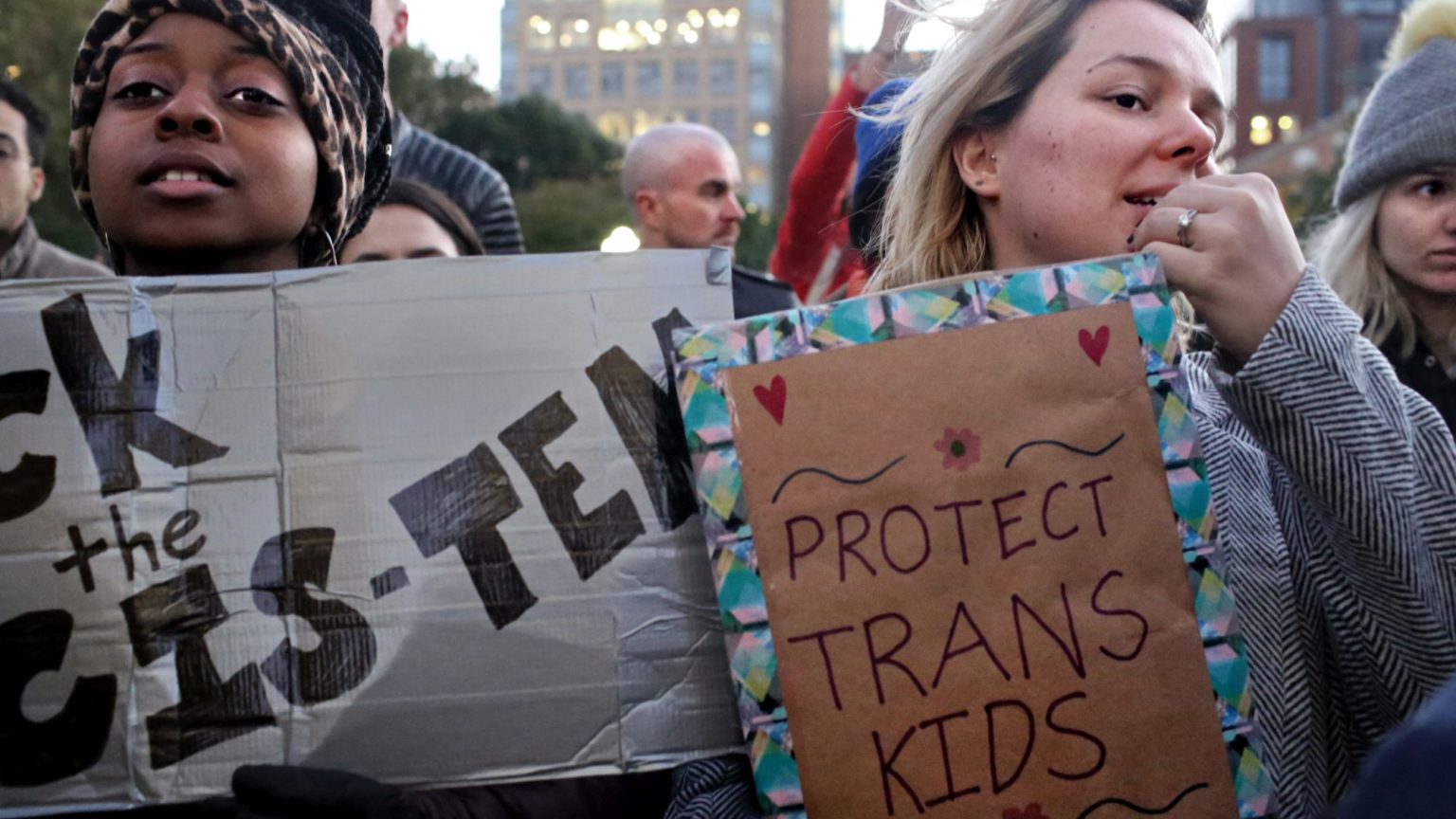 The Tavistock, the NHS clinic that specialises in treating children 'who experience difficulties in the development of their gender identity', has just released its annual batch of statistics. The figures reveal that the children being referred to the clinic are younger than ever, and that far more girls than boys are seeking treatment.
As The Times reports, over half of all the children seen by the Tavistock are now under the age of 14. The number of 13-year-olds referred in the past year rose by 30 per cent to 331, while the number of 11-year-olds is up by 28 per cent. The youngest patients were just three years old.
Three quarters of children who want help to change their gender are now girls – the highest proportion ever recorded. We urgently need to ask why girls in particular are so unhappy with the prospect of growing up to be women that they would prefer to change gender altogether.
The disparity between the proportion of boys and girls wanting to change gender exposes the myth put about by trans activists that we have an innate sense of gender identity in the brain. According to trans ideology, brains and bodies are aligned for most people – that is, their biological sex matches the gender identity in their brain – while trans individuals apparently experience a mismatch between the two. That means their bodies need to be changed and brought into line with their brains in order for their true gender to be realised. But if this really were the case, we would expect just as many males and females to experience this disjuncture between their brains and bodies. That so many more girls than boys are raising concerns about their gender identity suggests this is a social and cultural phenomenon, rather than a biological one.
The increasing number of girls looking to change gender also calls into question the view held by many radical feminists, that transgenderism is a form of 'autogynephilia'. According to this theory, some men feel so sexually aroused by the thought of themselves as women that they transition in order to make this state permanent. This may well account for a small number of trans women who fetishise and ape stereotypical womanhood, complete with dresses, make-up and high-heeled shoes. In turn, some feminists accuse autogynephilic men of effectively grooming children on the internet to become trans. But even if these men are all-powerful and extremely persuasive, this clearly cannot account for such a sharp rise in teenage girls seeking gender reassignment.
The messages children receive about gender are shaped by our culture. Ironically, now that many children are taught that they can choose their own gender, the limits of acceptable behaviour within the genders seem more fixed than ever. Trans activists and campaigners would have us believe that the boy who wants to wear a dress must really be a girl, and that the girl who prefers getting into fights to experimenting with make-up must be a boy. Rather than society changing to accommodate a broader range of behaviour from boys and girls, children are told that they must change. This is a cruel lesson for adults to inflict on children.
Adolescence is a difficult time in which girls, in particular, can develop a complicated relationship with their bodies, sometimes leading to self-harm. One explanation for anorexia is that it is an attempt by adolescent girls to stop growing up and to keep their body childlike. Anorexia is taken very seriously by parents, teachers and health professionals who encourage girls to eat. But when teenage girls want to harm their bodies by chest-binding or taking puberty-blockers, they can find that these behaviours are not just validated but actively supported by schools and social workers. Charities and pressure groups like Mermaids or Stonewall need to be held to account for promoting the idea that changing gender is an answer to the problems some young people face.
Adolescents, influenced by their friends, experiment with different identities in a bid to work out who they are. For girls struggling with their sexuality, being a lesbian is rarely presented as a positive choice. Increasingly, homosexual women in the public eye describe themselves as 'gay' rather than 'lesbian'. Whereas openly gay men front popular television shows, pop bands and become YouTube stars, lesbian women are hardly as visible or as aspirational. For girls today, it can seem easier to come out as transgender than to come out as a lesbian.
Feminists must also take some responsibility. Girls today grow up with feminists telling them, at every turn, that life as a woman is awful: they will be sexually harassed, paid less than men, face a lifetime of domestic drudgery, and still be judged and found wanting. This is hardly something for girls to look forward to. At the same time, feminism saves its biggest respect for those who have suffered most. Turning trans is a surefire way for girls to achieve the moral beatification doled out to victims. Sadly, this seems to be a very enticing prospect for many teenage girls.
For young people today, publicly struggling with your gender identity can mark you out as being at the cutting edge of progressive thought, and as more sensitive and more troubled than everyone else. We are at risk of making gender reassignment something fashionable. What's truly appalling is that a significant number of adults are not just going along with this, but are actively encouraging teenage girls to mutilate their bodies. They should be condemned for child abuse.
Joanna Williams is associate editor at spiked. Her new book, Women vs Feminism: Why We All Need Liberating from the Gender Wars, is out now.
To enquire about republishing spiked's content, a right to reply or to request a correction, please contact the managing editor, Viv Regan.