Millennials, let's be braver
The fashion for victimhood is doing us no favours at all.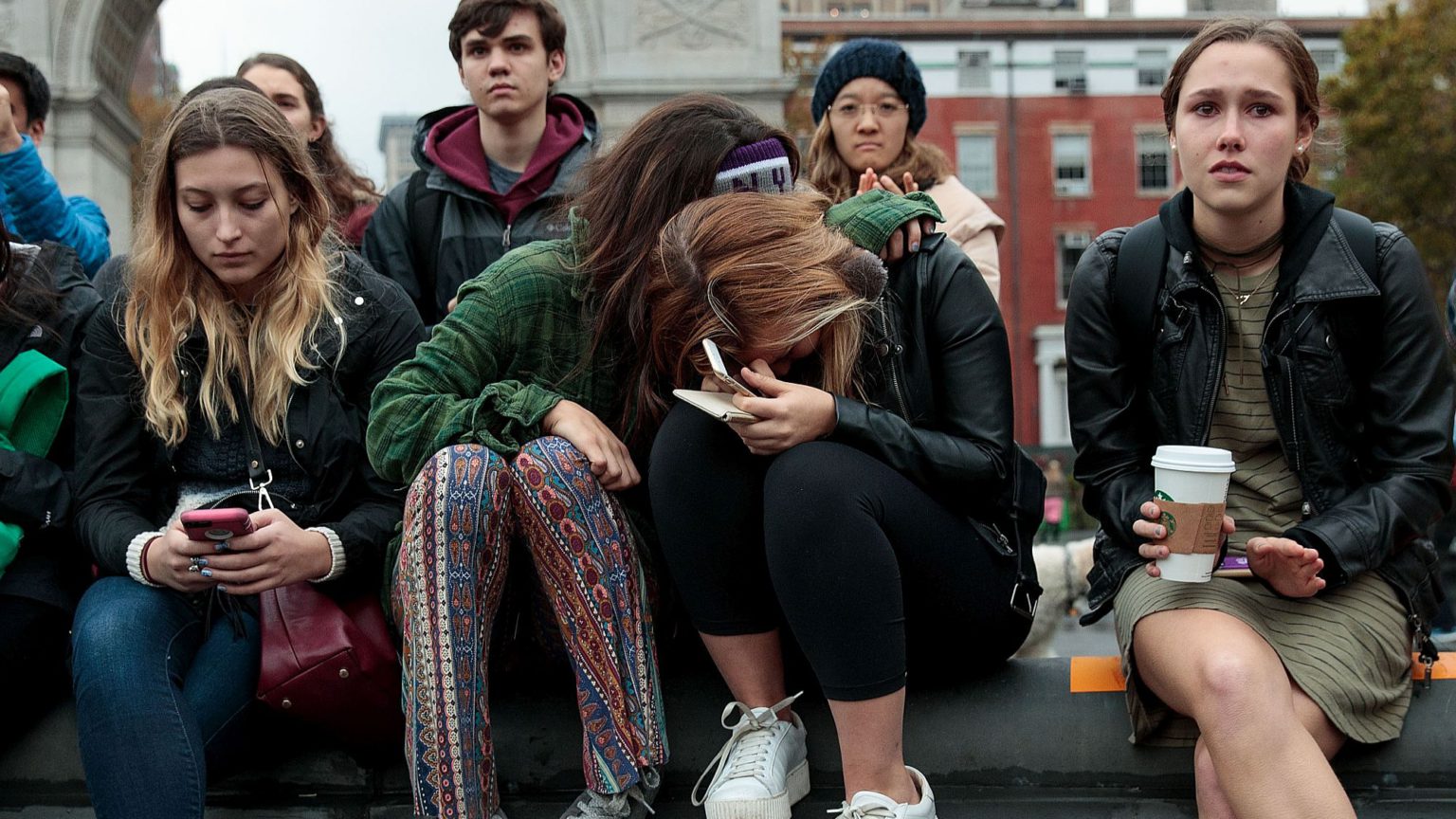 As a millennial, I spend a lot of time in fear of the future. But it has nothing to do with the staggering amount of student-loan debt I have, the limited potential to own a home in the next couple of years, or any of the other economic horror stories the media warn my generation of. No, I worry about how people will remember us in the age of resistance.
My perception of millennials shifted after Donald Trump was elected as US president in 2016. The day after the election, I went on with my business, went to my university courses, and talked to people like I normally would. When I got to my political-science course, where we had been long discussing the presidential election, I saw my peers distraught, crying; many were absent from class. My professor let people take a day off to recover from the shock of Trump's win.
This kind of pseudo-therapy only became worse with the rise of safe spaces all over campus and of trigger warnings in classes. There was an increase in letting students take mental-health days following the slightest encounter with a sensitive topic in history or current affairs. Ideas were being shielded, opinions discouraged, and literal science was disregarded. My academic halls deteriorated in my last two years of college.
I have watched the obsession with victimhood grow and become worn almost like a badge of honour. Despite the fact that millennials are the most diverse generation in American history, my peers never celebrated their differences. Most of them used them to divide themselves, using any parcel of identity to create an argument as to why their particular group is the most disadvantaged in the country. If anything was going wrong in peoples' professional or academic lives, it was common to hear the blame put on a systemic issue.
I have since then graduated and entered the working world. But I continue to see the trend of victimhood follow my generation beyond the collegiate gates. The clouded arguments of financial barriers we face have left many unenthusiastic and pessimistic about the future. I hear from people on an almost daily basis that I am screwed for the future, along with everyone else, so why even try? It cripples my ambition to think of the complacency a lot of my peers are okay settling for, but at the same time, it makes me want to succeed even more.
When I saw the images from the 75th anniversary of D-Day earlier this month, it reinforced this idea that we need to rise up in the face of adversity. Many of those who laid down their lives in the largest amphibious military operation in history were barely adults, but the mark they made on the world shaped the freedom and privileges we continue to have today.
To see pictures of the Greatest Generation's humility and courage juxtaposed to the attention-seeking protests against Trump's state visit to London is a stain on the memory of all those who served. When I see those who claim to speak for my generation holding signs calling for the overturning of democratically elected officials and referendums, it makes me want no part of this generation.
Of course, these millennial 'representatives' do not speak for all millennials. But it is those at the forefront whose images will be remembered across history. I hope we can change this perception and not be coined as the 'why try' generation, or the ones who made victimhood the norm, or the ones on the side of history that fought against freedom and democracy. We have an opportunity to shape our legacy – let's seize it.
Mica Soellner is a journalist based in the Midwest of the US.
Picture by: Getty Images.
To enquire about republishing spiked's content, a right to reply or to request a correction, please contact the managing editor, Viv Regan.