The child-abuse inquiry is a stain on the justice system
Subjecting a dead man to a showtrial will do nothing to establish the truth.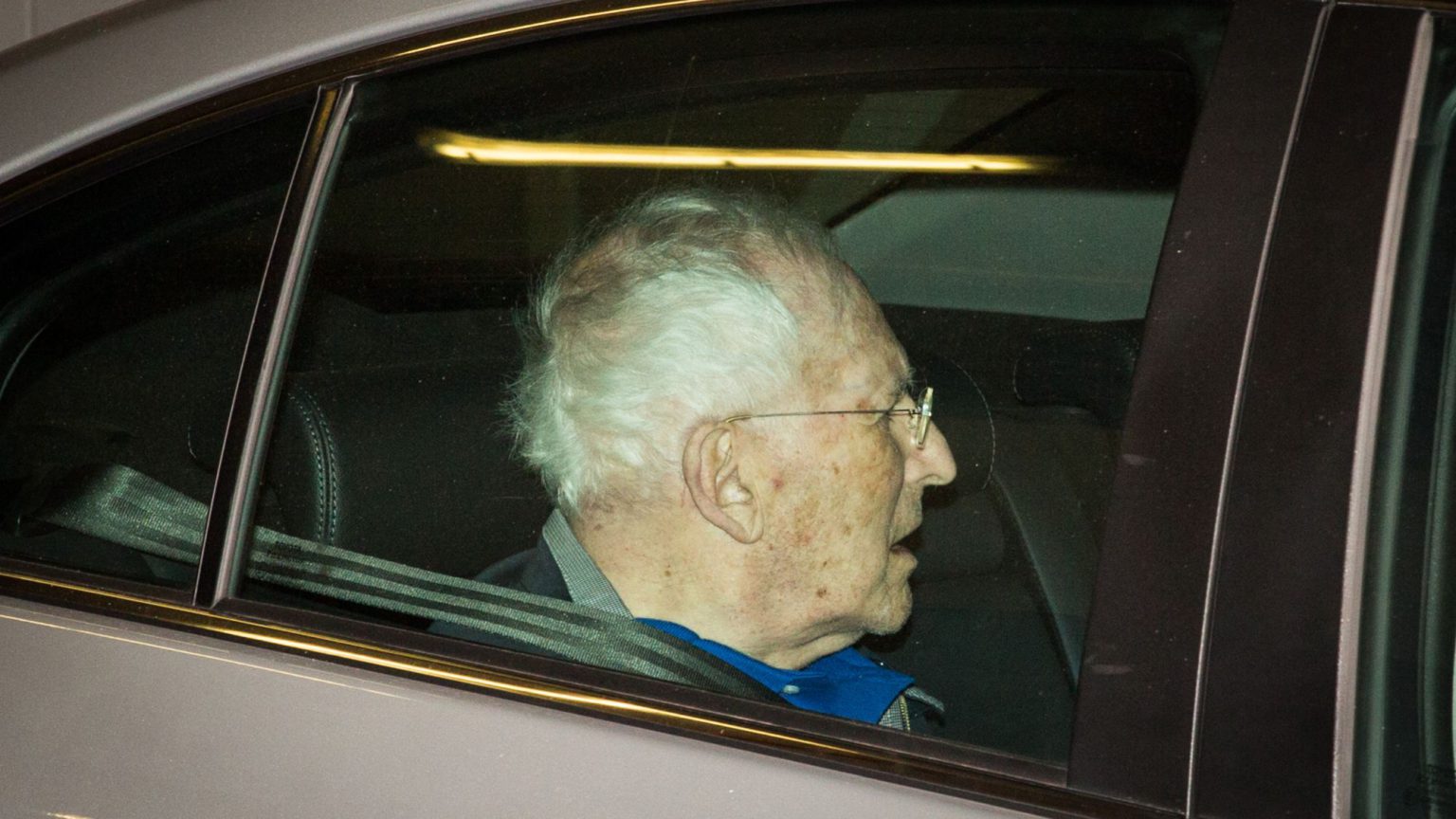 The Independent Inquiry Into Child Sexual Abuse (IICSA), established in 2014, is scheduled to hold preliminary hearings on almost every day next month. One of the inquiry's 14 separate investigations will focus on Greville Janner.
Lord Janner died in 2015, after being ruled unfit to stand trial in relation to historic allegations of sexual abuse. Three previous inquiries into allegations against him ended with no charges being brought. His son, Daniel Janner QC, described the IICSA in The Times as veering 'between a bloated expensive irrelevance and a vindictive witch-hunt'. The IICSA has responded to allegations of unfairness against Janner by claiming that its scope is limited to 'the conduct of institutions as opposed to that of individuals'.
This is rubbish. The IICSA's own website makes clear that this strand of investigation is concerned with the 'institutional responses to allegations of child sexual abuse involving the late Lord Janner'. Of course, considering the 'institutional responses' to these allegations will involve considering the veracity of the complaints – and therefore the alleged conduct of Janner as an individual. To claim that the inquiry will focus solely on institutions is bizarre. It is an attempt to disguise what this investigation really represents: a showtrial of a dead man.
The Kafkaesque characteristics of this 'investigation' do not end there. Anyone accusing Janner as part of the inquiry is known as a 'complainant Core Participant'. A 'restriction order', which was made under provisions of the Inquiry Act during March last year, prohibits 'disclosure or publication of any information that identifies or tends to identify any complainant Core Participant'. In other words, these participants are going to give evidence anonymously. Of course, neither Janner nor his family have ever been afforded the same protection.
As well as anonymising all of its witnesses entirely, the IICSA has dropped all pretence of impartiality. One of its three 'projects' is called the 'The Truth Project'. This project will 'allow victims and survivors of child sexual abuse to share their experiences with the inquiry'. The inquiry's documents state that the 'Truth Project' process will not be used to establish particular facts but to 'create a broad picture', which will be used to inform how they find facts in relation to their substantive investigations.
No amount of legalistic wordplay can hide the fact that the conclusions of this inquiry are largely foregone. This is not an investigation in any real sense. It is a legalistic ceremony to confirm the status of Janner's accusers as 'victims' without any need for a trial.
The list of Core Participants, all anonymised, can be found on the Inquiry's website. The list also discloses the lawyers acting for victims in the inquiry. A small network of 'abuse law' practitioners are acting for large numbers of these Core Participants. Meanwhile, Janner is listed as 'not currently represented'. So his anonymous accusers are supported by top lawyers, while Janner has no one to present his case. Of course, he is no longer here to give his side of the story, even if he did have a lawyer.
It is particularly concerning that Janner himself is the only individual with his own strand of investigation. (Other investigations focus, for instance, on the Catholic Church, Westminster and the internet.) From 1978 to 1984, Janner was the president of the Board of Deputies of British Jews. His daughter is a prominent rabbi. Labour peer Lord Campbell-Savours told the House of Lords that he detected 'a hint of institutional anti-Semitism' in the singling out of Janner. Daniel Janner has argued that the inquiry has become 'contaminated with anti-Semitism'. Martin Smith, solicitor to the inquiry, rejected these claims as 'completely without foundation'. But it is hard to avoid the conclusion, in our era of hypersensitivity to allegations of racism, that had Janner been of any other ethnic minority, then these claims of racial prejudice may have been taken more seriously.
The inquiry amounts to little more than a cruel showtrial, in which groups of well-heeled lawyers go through the motions of 'investigating' what they already believe to be true. This legalistic farce will do nothing to help establish the truth. It may destroy the reputation of a dead man who was never found guilty of anything in his life. This inquiry is a stain on the justice system.
Luke Gittos is a spiked columnist. His new book, Human Rights – Illusory Freedom: Why We Should Repeal the Human Rights Act, is published by Zero Books. Order it here.
Picture by: Getty.
To enquire about republishing spiked's content, a right to reply or to request a correction, please contact the managing editor, Viv Regan.