Shakespeare doesn't need rewriting
His plays have served us well for 400 years – why try to make him relevant today?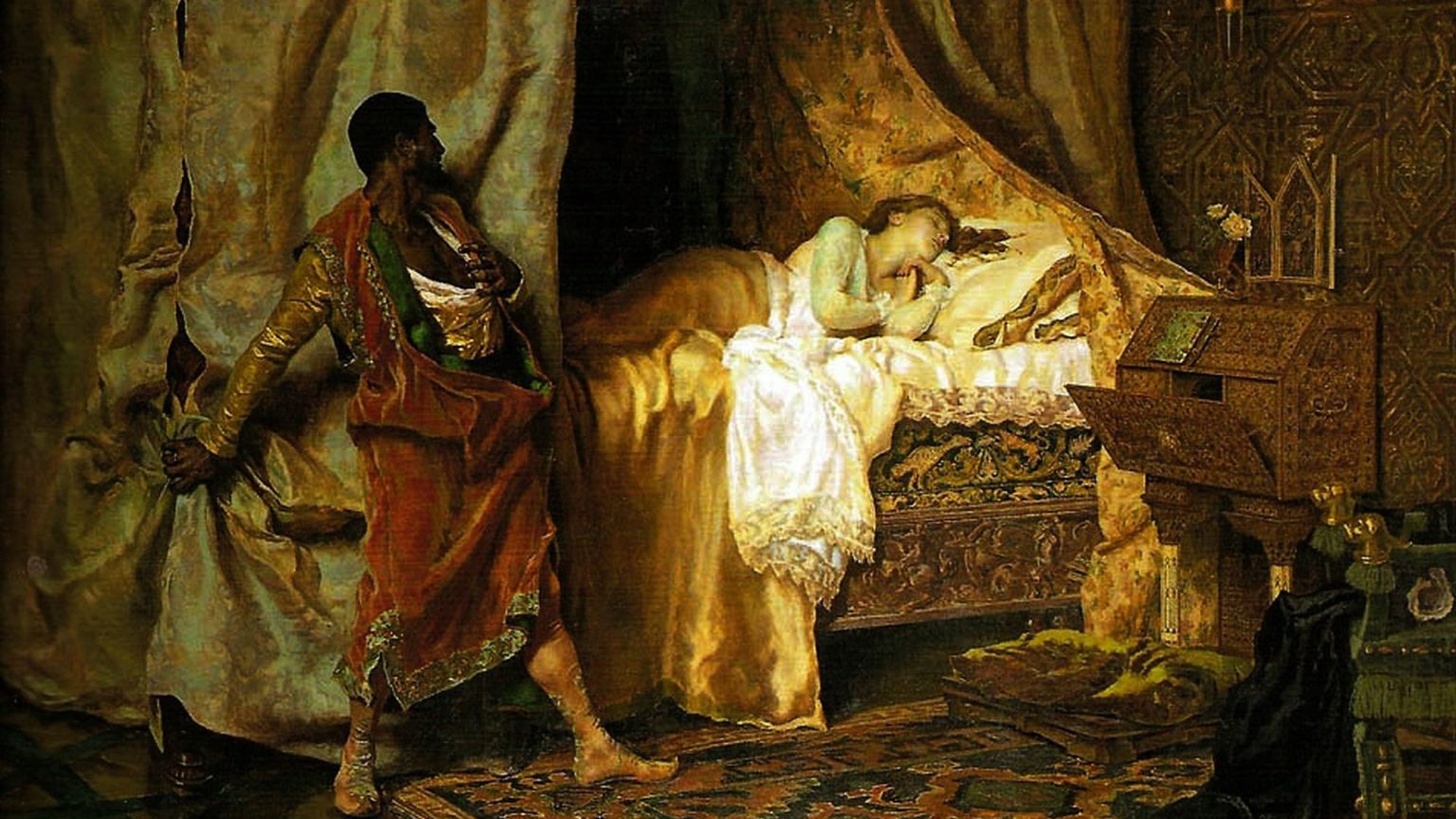 A new production of Othello opens on 25 June at the Omnibus Theatre in Clapham, London, which is attracting praise for breathing 'fresh life' into the play. The show is called Othello: Remixed because as well as placing the drama inside a boxing ring in contemporary inner-city London, its producers at Intermission Theatre Company have rewritten the text in what their website describes as an 'explosive mashup of language'. Director Darren Raymond says he saw the need to 'tear it to pieces and rebuild it'. In an interview in the Guardian Raymond explains how he 'updated' the text, dropping in contemporary London street slang, adding: 'Shakespeare has long been excluded from certain sections of society and so hearing the iambic pentameter beat alongside the heart of London is so important.'
Raymond is an ex-offender and his company regularly work with people at risk of offending. One risks accusations of elitism and worse for not welcoming such innovation, but the project raises questions that are worth a closer look. Is it necessary to re-frame Shakespeare's plays, and even to alter the text to make them relevant to people today? Indeed, do they need to be relevant at all to be meaningful?
I was a writer in residence in a young offenders' institution for six years. The job, as I saw it, was to improve literacy through book groups, a regular creative writing magazine and participation in the arts with performances in the chapel. There is a tension in this kind of work, in making the arts accessible to people with less experience of them than most, a tension between working with offenders in territory that is familiar to them against one that is completely new. What I found surprised me – the prison was often keen for me to work on what they considered the prisoners' terms: rap lyrics, drama about gangs and crime, while many prisoners were keen on exploring something new. Many wanted to know what I had read, what I'd written, what I could teach them. Many were aware and unafraid to admit that they were culturally impoverished.
Yet the prison library had more biographies of the Krays than I knew existed, and I recall a dance company visiting with a routine about drug dealing to the soundtrack of 'Bang Bang, I Shot You Down'. It is of course important to start where participants are, but the role of the arts is surely to lead them to somewhere else. One day a prisoner officer referred a lad to me who had some rap lyrics he wanted me to look at. We sat down on the wing and soon we both realised that support from a middle-aged white guy from Watford was the last thing his lyrics needed, so he said to me: 'I was in Othello, at school. I played Michael Cassio. I loved it. Is there any way we could do that?'
It was the first of several Shakespeare plays we performed selected scenes from in the chapel. I had a budget and could bring in one or two professional actors to work alongside prisoners. While we gradually unpeeled the text, it never occurred to anyone to attempt to change it. The strangeness of the language seemed a pleasure in contrast to the lingua franca around the jail. The world of Shakespeare's plays was an escape, and for me to hear these famous texts read in non-RP accents did give them a new cadence. My Othello was a young Jamaican lad who, during a rehearsal, picked a poem that fell out of my folder. It was 'If I Could Tell You', a villanelle by WH Auden. He'd never heard of Auden, and didn't know what a villanelle was. And yet he loved it.
Because many offenders have little experience of great literature, they have no reverence or trepidation. They will accept it more readily than many professionals assume. I'll never forget the room erupting when Michael Cassio held his bottle of blackcurrant juice aloft and cried out to the audience:
'Oh, that men should put an enemy in their mouths to steal away their brains! That we should, with joy, pleasance revel and applause, transform ourselves into beasts!'
Intermission Theatre Company's intention to attract new audiences to Shakespeare is sound, but we should remember that Shakespeare's text has served us well for 400 years. Are the young people of London so remote, so estranged, that they need to have contemporary vernacular dropped into Shakespeare's text to make it palatable? Are they incapable of understanding, or wanting to understand, the richest dramatic language we have? Shakespeare didn't set his dramas in Elizabethan Southwark, his playhouse was called the Globe, and he took audiences to Venice, Gerona, Ancient Rome. Othello: Remixed could ask more of the imagination, of our curiosity.
There is, I think, a broader trend at play here: the notion that the art itself is exclusive, and that it needs to be made 'relevant' rather than accepted on its own terms. In the case of Othello: Remixed, the text is altered, added to, especially for working-class Londoners. Yet Shakespeare doesn't have to be relevant; the beauty of his language and his dramatic construction is enough. Convey that and let the audience find their own meaning. And there is, it has to be said, a degree of arrogance here as well. What is it about our age, our circumstances now, that entitles us to do this? Are we heading in the direction of Shakespeare rewritten for the stage now, a Gideons version as well as an Andrew Scott version for the rest of us?
Shakespeare is difficult but he's worth the struggle. We should not underestimate him or the audiences of today. During the Apartheid years in South Africa, a copy of The Complete Works of William Shakespeare was smuggled around the prison on Robben Island; he provides solace, and often the more difficult people's lives are the more comfort they find in the language of characters he puts through the mill. The unspoken ethic in the room when I worked on his text with prisoners was – it is not the text we need to change, it is ourselves. Let us not underestimate our ability to do that.
Michael Crowley is the author of Behind the Lines: Creative Writing with Offenders and People at Risk.
Picture by: Wikimedia Commons
To enquire about republishing spiked's content, a right to reply or to request a correction, please contact the managing editor, Viv Regan.