In defence of flag-burning
Stop being a snowflake, Candace Owens.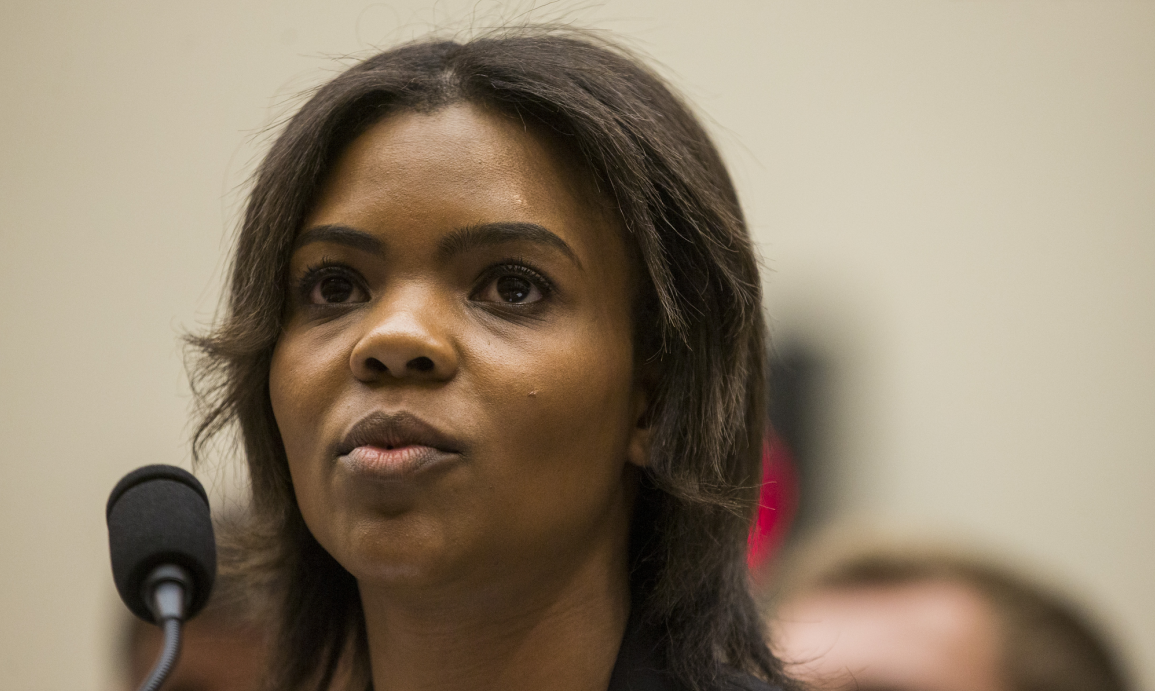 Donald Trump thinks it should be illegal for Americans to burn the flag. At the weekend he tweeted favourably about a Republican senator who wants an actual constitutional amendment banning flag-burning:
All in for Senator Steve Daines as he proposes an Amendment for a strong BAN on burning our American Flag. A no brainer!

— Donald J. Trump (@realDonaldTrump) June 15, 2019
This follows on from Trump's mad proposal in 2016 to jail people for a year, or strip them of their citizenship, if they burn the flag:
Nobody should be allowed to burn the American flag – if they do, there must be consequences – perhaps loss of citizenship or year in jail!

— Donald J. Trump (@realDonaldTrump) November 29, 2016
Turning Point's Candace Owens agrees. She says anyone who burns the flag should have their citizenship removed. You would have 'one year to liquidate your assets and get the hell out of our country':
If I were President, the punishment for burning the U.S flag would be the renunciation of citizenship.
No jail time, no fine— simply one year to liquidate your assets and get the hell out of our country.

In exchange, we'd extend citizenship to a hardworking LEGAL immigrant.

— Candace Owens (@RealCandaceO) June 16, 2019
This is extreme authoritarianism. Anyone who thought Turning Point was a pro-freedom organisation, and that Trump is against political correctness, must be feeling pretty stupid right now. Because there is nothing more illiberal and stringently intolerant of 'incorrect' thinking than punishing people for making a statement by burning the flag.
Once again we see right-wing snowflakery in all its tragic glory. It has become so clear in recent months that the anti-'snowflake' right is in fact as touchy, sensitive and censorious as any of those lefty 'snowflakes' they love to hate.
Only where so-called SJWs rage against offensive speakers on campus or statues of long-dead men who had different moral values to their own, the new right censors fume and weep over flag-burning.
Candace Owens loves sharing videos of intolerant campus activists screaming at her to shut up and stop being so offensive. Yet her intolerance of flag-burning is exactly the same kind of behaviour.
In fact, it's worse, since she wants to use the full force of the law to crush those who offend her fragile sensibilities.
When will people learn that freedom of speech is all or nothing? That you support it for everyone or you don't support it at all? Both the left and the right currently pose a serious threat to this most important of liberties.
To enquire about republishing spiked's content, a right to reply or to request a correction, please contact the managing editor, Viv Regan.