This Bloomsday, give James Joyce's unloved masterpiece a try
Ulysses is poetry, but Finnegans Wake is pure music.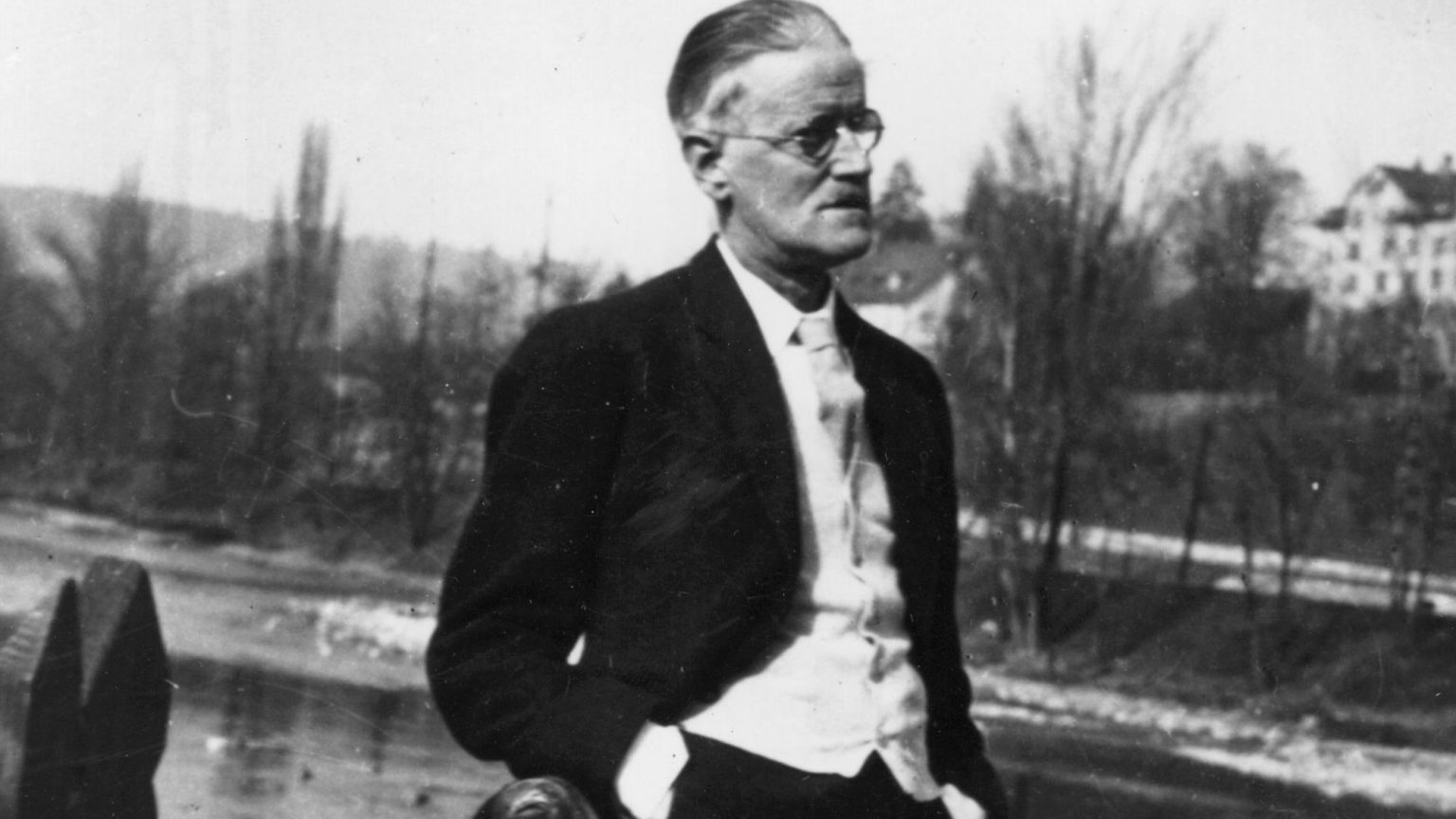 James Joyce's last major book, Finnegans Wake, was launched on to a mostly baffled and bewildered literary world in May 1939. Unlike his previous work of 1922, Ulysses, widely considered a strange masterpiece with nevertheless coherent characters and a discernable plot, Finnegans Wake seemed to consist of merely 600 pages of unfathomable gibberish, with scarcely a storyline to speak of. Even its title was grammatically incorrect.
Some reactions were furious. A former friend, Oliver Gogarty, thought it a joke, calling it 'the most colossal leg pull in literature since Macpherson's Ossian'. HG Wells accused Joyce of turning his 'back on common men, on their elementary needs and their restricted time and intelligence… I ask: who the hell is this Joyce who demands so many waking hours of the few thousands I have still to live for a proper appreciation of his quirks and fancies and flashes of rendering?' Others were even more splenetic, with the Atlantic Monthly concluding: 'The boredom endured in the penance of reading this book is something one would not inflict on any human being'. The man who later translated it into German consequently had a nervous breakdown.
Others grudgingly appreciated its musical quality, with the Daily Express calling it: 'An Irish stew of verbiage by the author of Ulysses with unexpected beauty emerging now and then from the peculiar mixture.' The New Statesman also had a more considered take on the book's language, comparing it to reading Chinese: 'Where the meaning fades music tides us over.'
Posterity has generally not been kind. Many people would agree with Seamus Deane, Penguin's Joyce editor, that: 'The first thing to say about Finnegans Wake is that it is, in an important sense, unreadable.' Yet as Deane continues in his 1992 introduction to the work: 'In order to pay it the attention it so impertinently and endlessly demands, the reader must forego most of the conventions about reading and about language that constitute him/her as a reader.'
As Joyce affictionados celebrate Bloomsday this Sunday, with 16 June being the date Ulysses was set in, it is time for a re-evaluation of Finnegans Wake, an unfairly maligned book that even provoked a split between Joyce and his brother Stanislaus, so convinced was he that James had completely lost it with this 'drivelling rigmarole', and having succumbed to his unthinking sycophants.
While I have read Ulysses twice, and scarcely enjoyed it either time, I have read Finnegans Wake three times, and continue to enjoy it. Its two chief appeals are that there is no real plot you have to struggle to follow – the principle factor that defeats most who attempt Ulysses – and its sheer musicality and ingenious wordplay. Whereas Ulysses is unique and inimitable, one can get the register and tone of the prose in Finnegans Wake, a style that the persistent reader can learn to imitate. It features an abundance of punning neologisms from which we can derive genuine meaning: sadisfaction, gossipocracy, ballotproof, gravesobbers, intaxication, maltitude, thrilljoy, delugion, yesterselves, whorable, absinthminded, alcoherence, and so on.
It really was groundbreaking stuff for an author always fascinated with language. As Richard Ellmann wrote in his landmark 1959 biography of Joyce, which was sympathetic to Finnegans Wake: 'To imitate the sophistication of word- and image-formation in the unconscious mind… he took settled words and images, then dismembered and reconstituted them… In his earlier books Joyce forced modern literature to accept new styles, new subject matter, new kinds of plot and characterisation. In his last book he forced it to accept a new area of being and a new language… he achieved his special mixture of attachment and detachment, of gaiety and lugubriousness.' It is fundamentally a paradoxical book. According to a later study of the author, by Steven Connolly in 1996: 'The book is a wilful suspension of the will, a designed disorder, a rational delirium, knowing unconsciousness, a governed anarchy.'
While Joyce's Dubliners was concerned with a daytime stream of consciousness, Finnegans Wake took us beyond Ulysses (where else could Joyce go?). It was even more profoundly concerned with the nocturnal and the unconscious. Where Ulysses is poetry, Finnegans Wake is music: the best way to appreciate its linguistic distortions, dismemberings and agglutinations is to read it out loud, or to listen to someone else doing so.
While Finnegans Wake was humorous and even childish in its naughty and attention-seeking destructiveness, it was not a joke. When a visitor to Joyce's house asked him whether Finnegans Wake was intended to blend literature and music, Joyce simply replied: 'No, it's pure music.' 'But are there not levels of meaning to be explored?', pressed the visitor. 'No, no… it's to make you laugh.'
Joyce was being disingenuous, modest, embarrassed or even shy here, considering he had spent 15 years composing it. Finnegans Wake is not totally devoid of all structures and character. Its main protagonist, HCE, appears in various guises. Its chief theme is eternal recurrence, the notion found in most pre-industrial cultures that life goes through cycle after cycle of death and rebirth, a notion that found favour in the early 20th century with the cult of Nietzsche, who had become briefly obsessed by it in his most popular book Thus Spoke Zarathustra (or 'Zerothruster', as Joyce renames him).
Richard Ellmann wrote that Finnegans Wake epitomised Joyce's 'view of life as a recurrence of stock characters'. It is a thoroughly Jungian book, in propagating an eternal unconsciousness that exists among all humanity. It's no coincidence that one of the book's defenders was the anthropologist Joseph Campbell, a Jungian through and through.
The eternal man and one humanity bound throughout time and space are the leitmotivs of Finnegans Wake: HCE stands for Here Comes Everybody. This character, inspired here by the Irish mythical figure Finn MacCool, is constantly born again, with 'Wake' being a deliberate pun: we all become awake once more. The lack of apostrophe is also related to eternal recurrence, with the suggestion that there is an endless number of Finnegans, and thus an infinite number of men, all of whom will one day fin(ish) again, only to wake again.
Eternal recurrence is at its most explicit in the book's very ending and very beginning, with the former concluding: 'A way a lone a last a loved along the [no full stop]'. This leads us straight back to the opening lines: 'riverrun, past Eve and Adam's, from swerve of shore to bend of bay, brings us by a commodius vicus of recirculation back to Howth Castle and Environs' (the first mention of 'HCE' in various forms). The river continually running down to the bay is the Liffey, forever destined to disappear into the sea, then to evaporate, and only to fall once more as rain back into the river of its origins. Joyce's circle of life is here completed.
To enquire about republishing spiked's content, a right to reply or to request a correction, please contact the managing editor, Viv Regan.