Respect women's autonomy, Mr Hunt
Jeremy Hunt's comments on abortion were ignorant and unprincipled.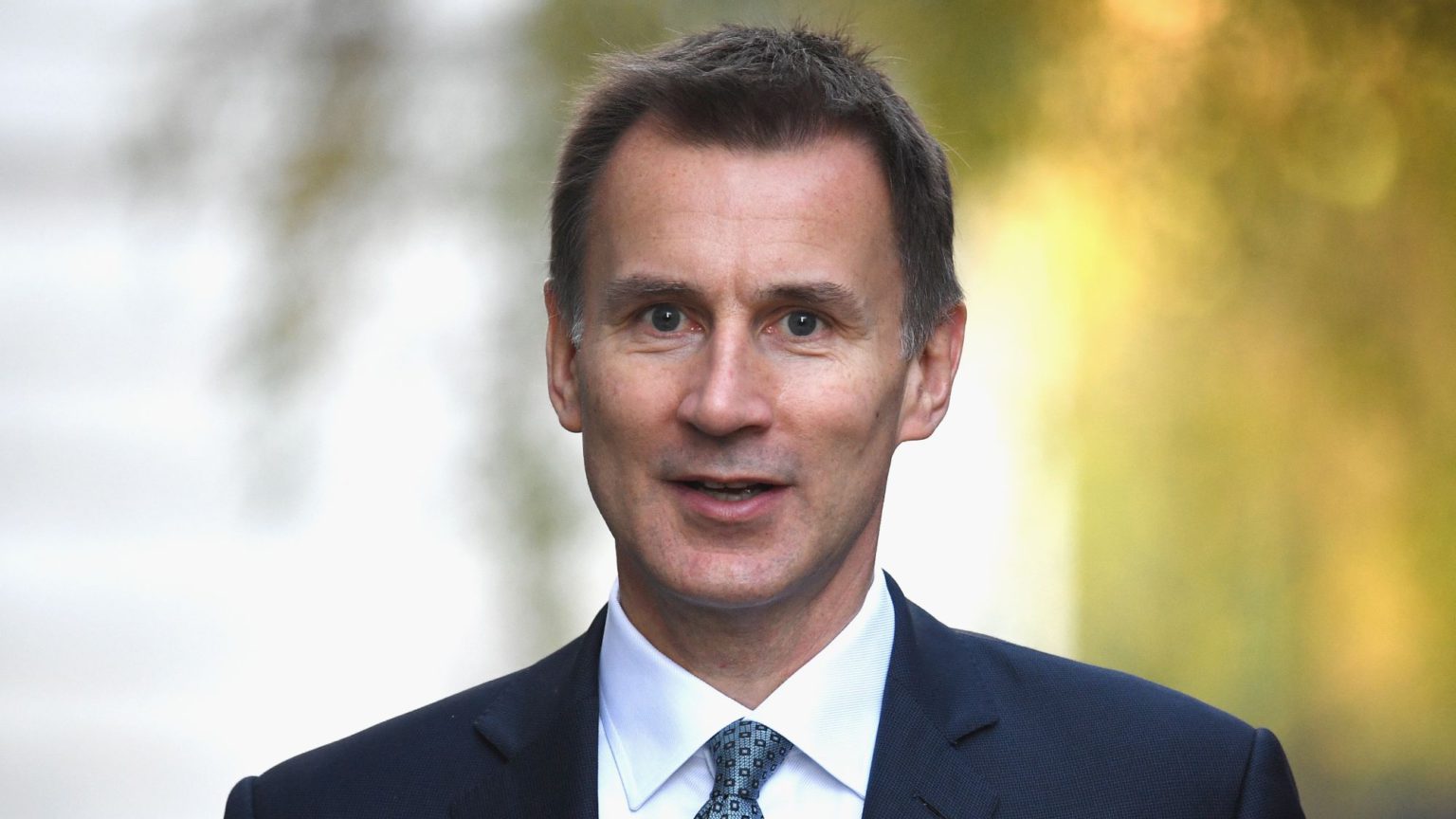 There is no reason why Tory leadership candidate Jeremy Hunt should be unable to express his personal view on abortion. At the weekend he made it clear that his view is that the time limit for abortion should be reduced to 12 weeks. He also thinks any change in the law should be subject to a free vote in parliament, so that MPs can vote according to their conscience. Fair enough.
Yet Hunt can still be criticised for his comments, especially for the following reasons:
First, his claim that he is informed by his understanding of when life begins is extraordinary and seems willfully ignorant. There are many opinions on when human life begins, and on when it begins to matter morally. But 12 weeks is a bizarre and random marker.
I can respect the moral and intellectual consistency of Jacob Rees-Mogg, who believes that life is sacred from conception and so rejects abortion at any gestation. And there is some reasoning behind those who argue for the current 24-week time limit as a marker of 'viability' – the moment at which a baby might survive if born.
But the 12th week is simply what comes between the 11th week and the 13th week. It is a sort of 'Goldilocks' position on the time limit: a comfort zone for people who want to appear to stand on some reasonable middle ground. It is a compromise without purpose or principle.
Secondly, Hunt's claim betrays how little he learned from his time as health secretary, when he had responsibility for licensing abortion clinics to carry out terminations up to 24 weeks and 0 days. This would have been the right time for him to find out why the British Pregnancy Advisory Service (bpas), of which I am chief executive, has consistently opposed every suggestion that the time limit be reduced by so much as a day.
Since every abortion is notified to the Department of Health, with the reasons scrutinised and coded, he was in a good position to find out why so many doctors believe that denying the request for abortion is damaging to women.
Thirdly, his comments suggest how little he trusts pregnant women to make responsible decisions for themselves and their families – and, indeed, how little he trusts their doctors. Seeking a reduction in the time limit to 12 weeks would criminalise the circumstances in which terminations are provided now. The notion that MPs and peers are the best people to judge whether a woman should have a child – that they know better than her – beggars belief.
Fourthly, his argument suggests he is locked in a world where compromise is everything and principle is nothing. What does Hunt think happens to a woman at 12 weeks of pregnancy that makes her incapable and incompetent to decide on the future of her family? What does he think happens to a fetus at 12 weeks of pregnancy that privileges its future over that of the pregnant woman?
The care of pregnant women seeking abortion is too important to be tossed around like this. A person's attitude to a woman's right to choose reveals a great deal about that person. Are they for the state control of a woman's body or are they for her moral autonomy and freedom?
To enquire about republishing spiked's content, a right to reply or to request a correction, please contact the managing editor, Viv Regan.