People must have the right to mock Nancy Pelosi
The shaming of the man who made that 'drunk' video is itself shameful.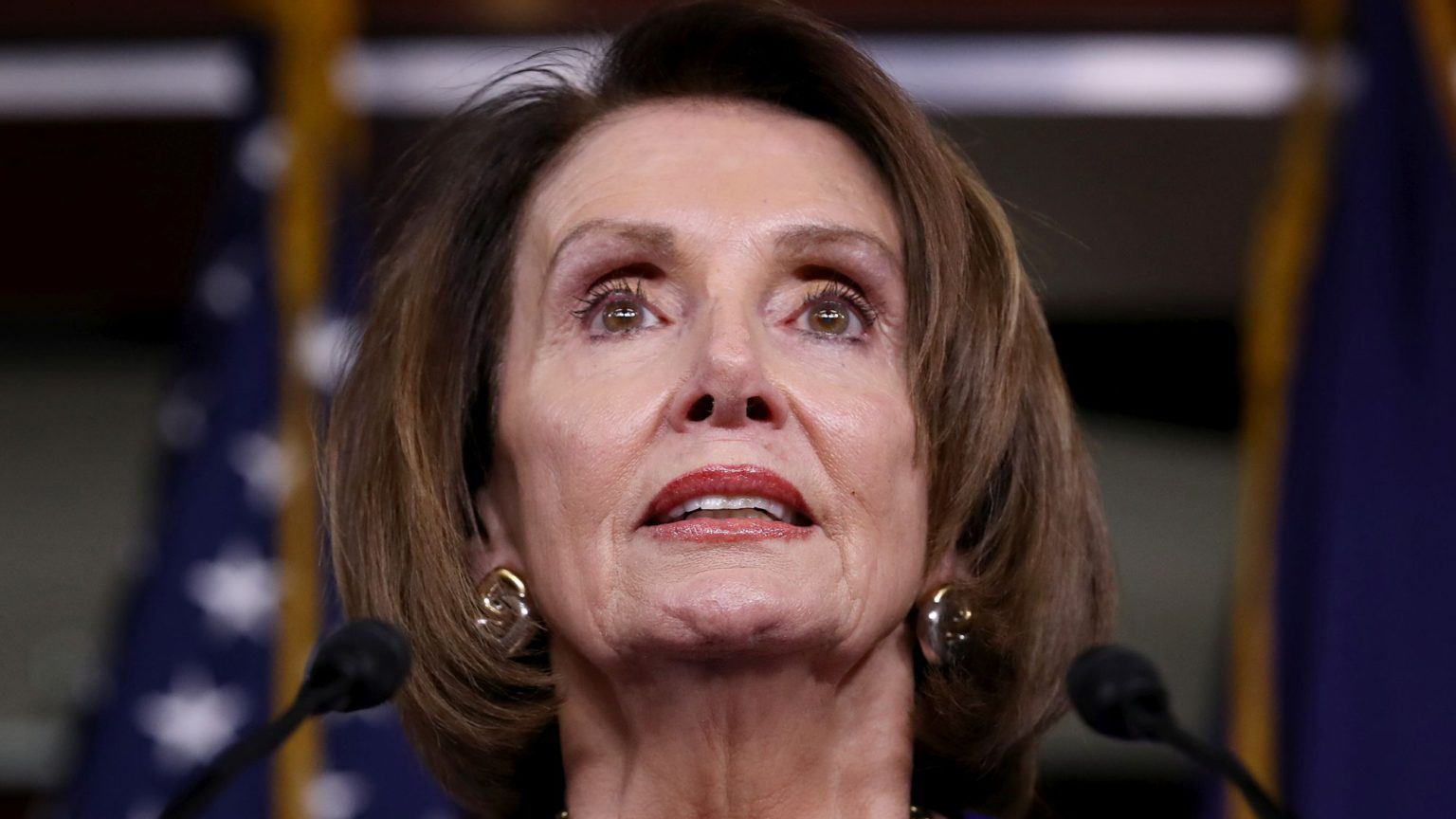 Truth-seeking journalists used to go after powerful people. Politicians, businessmen, hypocritical celebs. Now they're hunting down everyday Joes who make funny videos about politicians.
That's the potential precedent set by the Daily Beast's bizarre exposé of the guy behind the now infamous doctored video that seems to show House speaker Nancy Pelosi slurring her words.
The vid was shared widely, including by President Trump, with some erroneously claiming that it proves Pelosi is a pisshead. In truth, the footage has been slowed down to give the impression that Pelosi has had a few.
Now, the Daily Beast has made its bid for the Pulitzer Prize for Journalism by finding the man it believes made the video. And – drum roll – it's a day labourer and sports blogger from the Bronx.
The man, one Shawn Brooks, denies being the person who made and posted the video. But that hasn't stopped people from metaphorically demanding his scalp.
This whole incident raises some very worrying questions. The Daily Beast piece cites a 'Facebook official' as the source who confirmed Brooks' identity.
The journalist found the identity via a donation link on one of the first Facebook pages on which the vid was posted and then confirmed the identity with the 'Facebook official'.
So are Facebook bosses now giving out their users' private info? And even worse, to the end of exposing a man whose only 'offence' was to mock a powerful politician? The prospect of Silicon Valley snitching on ordinary citizens who dare to speak ill of establishment figures is one that should worry us all.
The fury over this Pelosi video confirms how dangerous the demand for online censure has become.
An army of outraged tweeters and Democratic types called on social-media giants to take down the Pelosi video. To its credit, Facebook refused to do so.
Let's not be coy about what is happening here: the easily outraged mob now wants censorship to protect actual politicians.
As many of us have argued, this is always where the clamour for censorship ends up: with the powerful being ringfenced from ordinary people. The demonisation of Brooks and the sacralisation of Pelosi speaks to the dark, authoritarian turn internet culture is taking.
To enquire about republishing spiked's content, a right to reply or to request a correction, please contact the managing editor, Viv Regan.