Mueller joins the Resistance
His statement was a thinly veiled call for impeachment.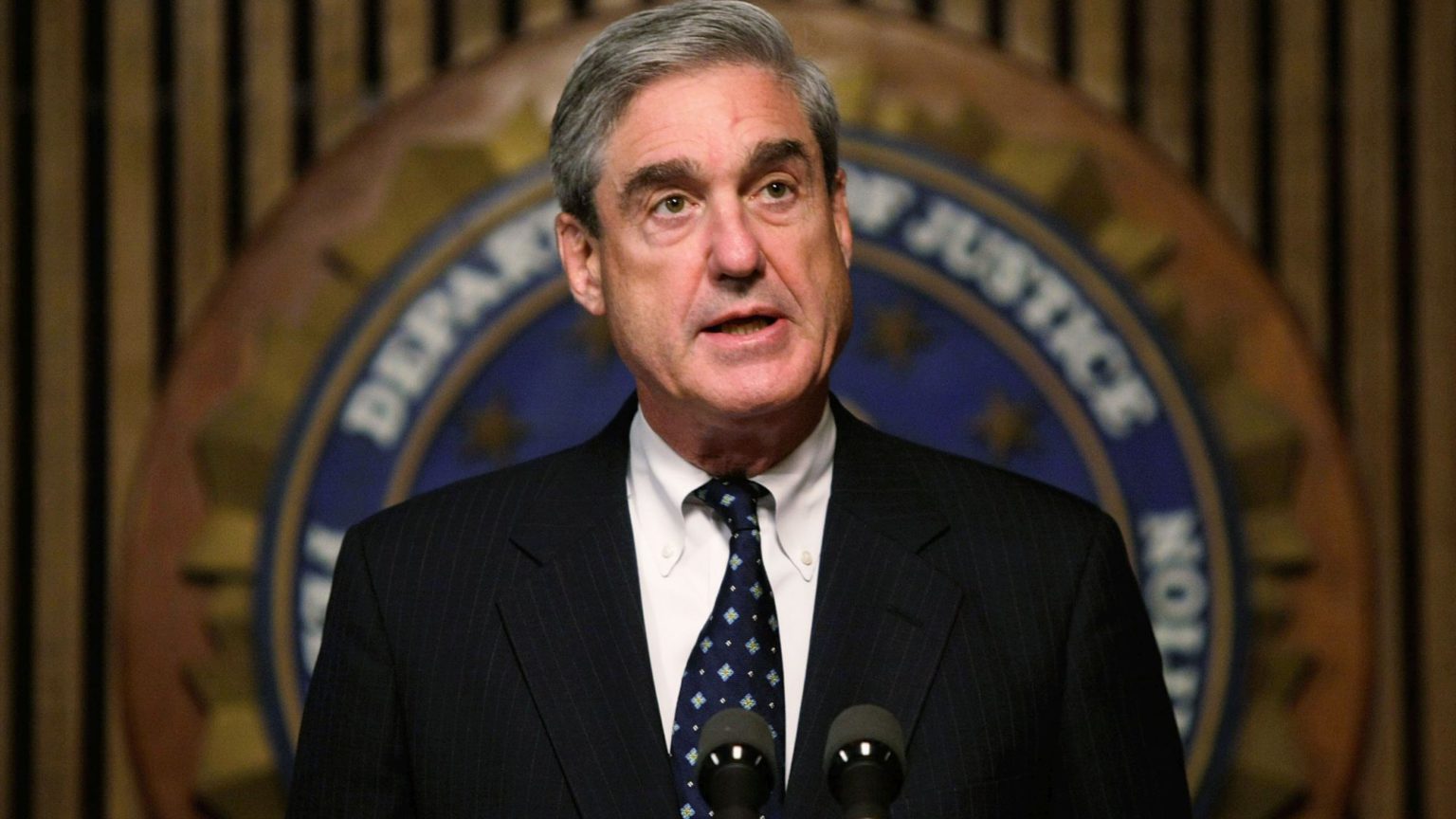 America's norm-defying president has a way of provoking his opponents to violate established legal and political norms themselves. With his statement to the press last week, Robert Mueller became the latest example of this tendency. By virtually calling on Congress to initiate impeachment proceedings against Trump, Mueller overstepped his remit as special counsel and joined the political fray.
On the question of the ties between the Trump campaign and Russia – the issue that sparked his investigation – Mueller reiterated the main finding of his report, namely that 'there was insufficient evidence to charge a broader conspiracy'. That finding still stings with the Resistance Democrats, who dallied in fevered allegations about Russian collusion for more than two years in the hope of undermining Trump's legitimacy.
But obstruction of justice, not Russian collusion, is the issue Democrats are now pinning their diehard Trump-removal hopes on, and this is where Mueller departed from the script. Referring to obstruction, Mueller said 'if we had had confidence that the president clearly did not commit a crime, we would have said so'. That's a very odd formulation. In a backhanded way, Mueller suggested that the president may have committed a crime, without having to support that allegation.
Mueller could have been as clear on the issue of obstruction as he was on the Russian conspiracy charge, for which he said 'there was insufficient evidence'. Instead, he stoked the fires of speculation against Trump. Most worryingly, he denied Trump the presumption of innocence. In concluding that he could not find sufficient evidence to 'exonerate' Trump, Mueller was saying he couldn't prove Trump's innocence. But that is not how the justice system is meant to work – it is up to the prosecution to prove guilt, otherwise the accused is presumed innocent. If a prosecutor cannot find enough evidence to convict someone, he is not supposed to suggest that the defendant still may have done it.
If we turn to Mueller's report for evidence, it is hard to see how his findings on obstruction of justice would stand up in a court of law or in the court of public opinion. Trump did lash out and say to more than one adviser that Mueller ought to be dismissed, but that was never implemented. Mueller's investigation was not impeded in any meaningful way. Moreover, it would be difficult to prove that there was corrupt intent behind Trump's talk and actions in response to the investigation, given Trump was not guilty of the alleged crime of conspiracy with Russia. It is actually understandable that Trump would be frustrated with being subjected to an investigation when he knew he was innocent.
Mueller said that Justice Department rules prevented his office from reaching a decision on whether to prosecute Trump: 'Charging the president with a crime was therefore not an option we could consider.' That may be so, but it does not justify his unsupported musings about whether Trump 'clearly did not commit a crime'. Then, in a clear departure from his report, Mueller went on to say 'the Constitution requires a process other than the criminal-justice system to formally accuse a sitting president of wrongdoing'.
Mueller again was being deliberately vague. But everyone knows that the 'other' process is impeachment. And let's not mince words: impeachment is a very serious move, as it involves overturning the democratic election of a president. It was unnecessary for Mueller to raise the possibility of impeachment in his statement – he voluntarily did so, as if to challenge Congress to begin the impeachment process. Encouraging impeachment, however, is a political statement, one that strays far from Mueller's job description as special counsel.
Yet, as much as Mueller was inviting impeachment, his statement was not enough to give Democrats in Congress the foundation they need to remove Trump from the White House. Democrats know that a clear majority of Americans don't see a case for impeachment. Democrats hope to hold hearings that would effectively televise the Mueller report and drum up the public enthusiasm they are currently lacking. But in giving a press statement, rather than testifying before the House, Mueller denied Democrats the circus they had hoped to create. Moreover, his abstruse language was not direct and conclusive enough to move wider opinion in a big way.
Democrats wanted to impeach Trump right after he entered the White House, before they had any evidence of wrongdoing. The self-declared Resistance has been filled with righteous anger, rallying around the call, as congresswoman Rashida Tlaib put it, to 'impeach the motherfucker'. They are too invested to let go, even though they now look like the soldiers who refuse to accept the war is over. Meanwhile, the obsession with impeachment means Trump continues to have a pretty clear runway when it comes to real politics.
Mueller said his press statement marked his resignation and return to private life. His legacy would have been better served if he followed his own advice to let 'the office's written work speak for itself'. Instead, he left the stage looking like another establishment figure who believes it is okay to jettison longstanding legal and democratic principles in the cause of fighting Trump.
Sean Collins is a writer based in New York. Visit his blog, The American Situation.
To enquire about republishing spiked's content, a right to reply or to request a correction, please contact the managing editor, Viv Regan.