The war on wrongthink academics
A pro-AfD lecturer should be challenged, not sacked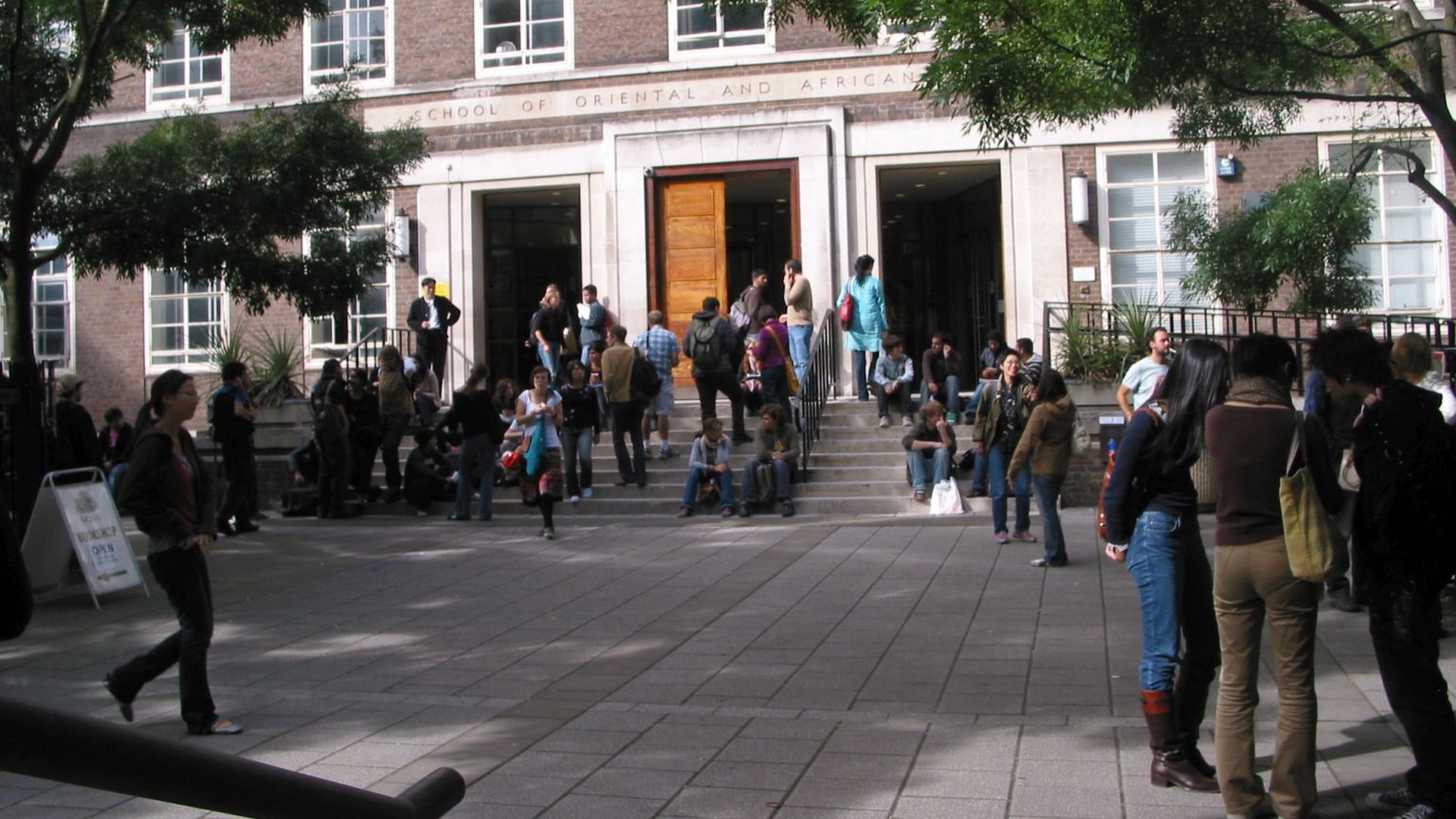 The news that law lecturer Gunnar Beck is standing in the German Bundestag elections for the Alternative für Deutschland (AfD) party must have shocked many of his colleagues and students at his university, the School of Oriental and African Studies (SOAS) in London. Understandably so. The AfD is an extreme right-wing party with prominent members who have openly expressed racist views. Some AfD politicians have even flirted with blatantly racist groups such as Pegida. They have made substantial gains in their short existence, currently holding 91 out of 709 seats in the Bundestag.
But this shock has too readily crossed the line into a demand that Beck should be sacked. SOAS students and even the lecturers' union, the University College Union (UCU), say Beck must go. Twenty-three out of 31 law-school staff signed a public condemnation of their colleague. Last week students organised a protest to demand 'an immediate review of his employment'. 'Beck and those who support his views should not be given a platform', they said.
I view the AfD's politics as despicable, but I won't join the demands for Beck to be sacked. If we value freedom of speech and workers' rights, we should oppose such demands. These freedoms and rights mean we should be able to express unpopular and even offensive opinions without our employment status being threatened.
These rights ought to be indivisible. Beck's right to freedom of speech would apply equally to a much-cited Islamist mathematician, a literary critic accused of anti-Semitic activism, or a noted pedagogue who stands for UKIP. It would also apply to academics criticising their institution's governance or educational orthodoxy.
Defending Beck's freedom to express his opinions is a defence of the rights of all of us. The statement signed by some in his department states: 'We are speaking out because we recognise the importance of not being complicit in the normalisation of reactionary, right-wing populism.' But many things are (wrongly) referred to as right-wing reactionary populism these days, including support for Brexit or even the views of gender-critical feminists. Will academics who hold these views be next to face demands for their sacking?
Protesters have argued that Beck's views pose a threat to student and staff welfare. Jo McNeil, currently candidate to be general secretary of UCU, said the 'welfare of our students and our staff' was the paramount reason that Beck should be fired. This is the same argument that is used to try to No Platform ex-Muslim campaigners, gender-critical feminists, critics of #MeToo, and others – the idea that their opinions pose a threat to others. This is an insulting and censorious position.
Demanding the sacking of a person for their political views is not progressive. Beck's employment status should be defended; it's his views that should be challenged.
To enquire about republishing spiked's content, a right to reply or to request a correction, please contact the managing editor, Viv Regan.