The tragedy of Vincent Lambert
Should a severely disabled French man be left to die?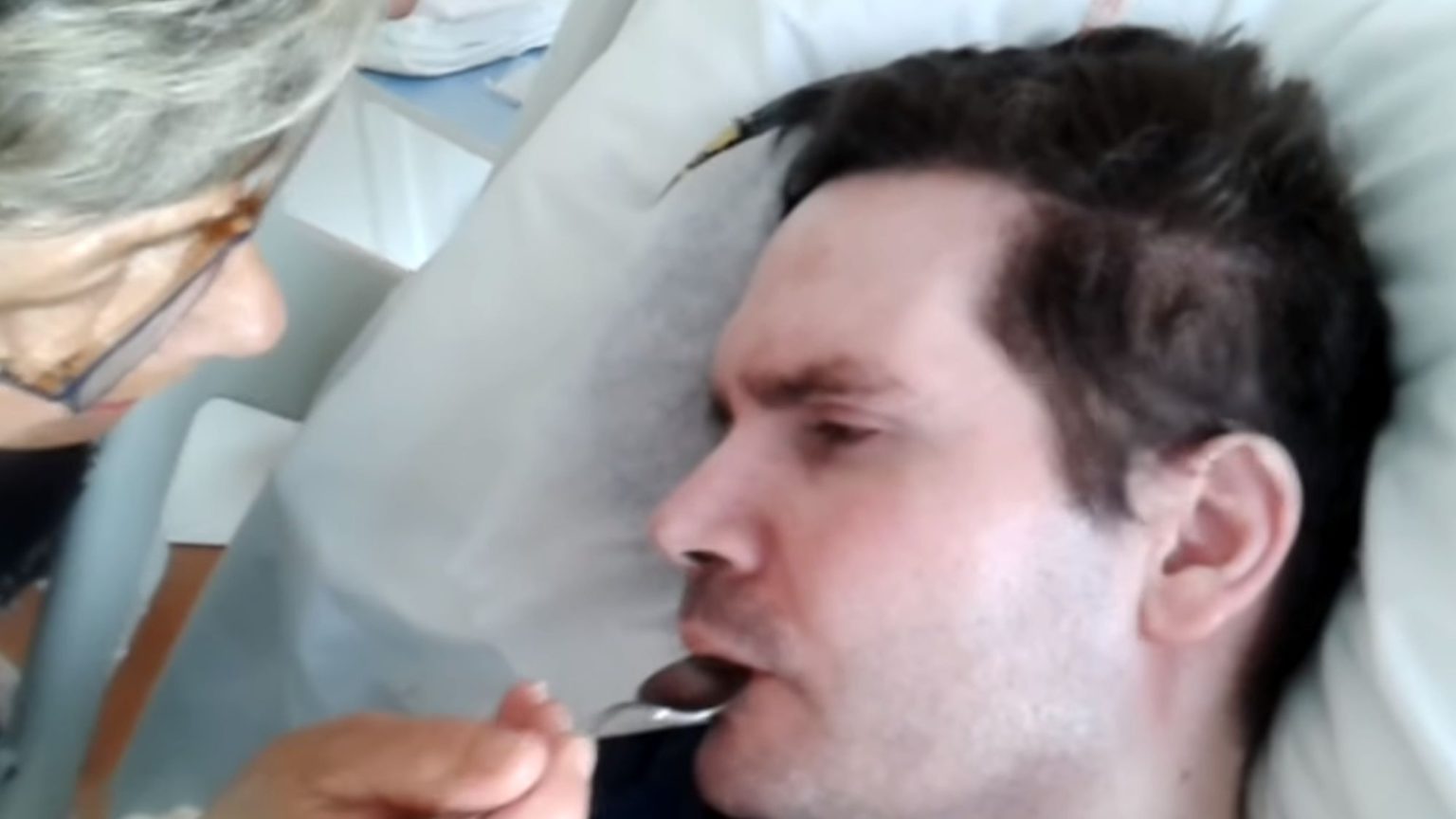 Vincent Lambert has become central to the right-to-die debate in France. His face has appeared in French media over the past six years as a symbol of a passionate argument over his future and the future of euthanasia law in France. Lambert, 42, a former nurse, has spent the past 11 years in a vegetative state since suffering severe brain damage from a 2008 motoring accident.
His high-profile case, which pits his wife and five of his siblings against his devout Catholic parents, a sister and a half-brother, has become a judicial soap opera. It has also divided France, where euthanasia is illegal but doctors are allowed to put terminally ill patients into deep sedation or to withdraw their treatment altogether. The case turns on questions about the degree of Lambert's consciousness, and about whether or not he would wish to live in such a condition.
Since 2013, Lambert's medical team has favoured removing the feeding and water tubes that keep him alive. His parents have resisted. On the evening of 20 May, a French court dramatically ordered doctors to resume life support, reversing an earlier judicial ruling by the European Court of Human Rights that said Lambert should be removed from life support. This follows a request by the Committee on the Rights of Persons with Disabilities at the United Nations, which demanded that the removal of nutrition and hydration be delayed pending further study.
There are several significant elements to the story. The first concerns Lambert's condition. He does not suffer from complete cessation of brain activity. His doctors consider him to be suffering not from 'brain death', but rather from severe brain damage. He can open his eyes. He can look at a person. He wakes up, sleeps, smiles, sometimes cries, and responds to stimulations – but there is little evidence that he can communicate.
Lambert, who breathes on his own, does not benefit from his life, his doctor and his wife and five of his siblings argue. His doctors condemned as 'obscene' and 'manipulative' a video made by his parents that purportedly shows Lambert responding emotionally to a sibling. Yet a key moment when Lambert refused to allow his mouth to be wiped prompted the same medical team to claim that he clearly no longer wanted to live. The contradiction between arguing that someone has no consciousness and also that they have decided for themselves that they no longer want to live has eluded the medical team, apparently.
Second, as the medical team has hinted, the question of assisted suicide and euthanasia overshadows the case. Lambert could have had his treatment removed had he left a living will, which are legal in France. Doctors may withdraw care under a 2005 law that says life should not be prolonged 'artificially' through 'unnecessary or disproportionate treatment'. Those opposing the withdrawal of hydration and nutrition point out that a precedent might be set where those whose lives are considered to be 'without meaning' might be starved to death.
There is another concern. Setting a precedent for Lambert might endanger other young people in similar circumstances because of the potential that their organs might be considered more valuable than their lives. From 2020 in the UK, organ donation will be automatic under the term 'presumed consent'. A person will have to opt out, actively, of organ donation. The Lambert case is significant for the UK. Will medical teams make decisions about the value of a young accident victim's life based on the desirability of his or her organs?
The Lambert case also gives the lie to assisted-dying campaigners' purported concerns for autonomy. Lambert has no say in the matter – it is impossible to work out what his wishes are. Wesley Smith, director of the International Taskforce on Euthanasia and Assisted Suicide, has argued that cases like this are less about a 'right to die' than about having 'no right to live'. Everyone would be up in arms if a vulnerable person in care was starved to death, but that is where the Lambert case is heading – towards a medically unnecessary but, in some people's view, a socially desirable killing.
It is not surprising that right-to-die advocates have leapt upon the case, despite it not being about autonomy or rights. Former French president Francois Hollande used the case in 2014 to publicise his attempt to change the law to allow 'medical assistance to end one's life in dignity'. Michel Neveu, a representative of the French campaign for euthanasia and assisted suicide – L'Association pour le droit de mourir dans la dignité (ADMD) – said Lambert 'would have told his wife that, if he were in a state like the one we know today, he would like to benefit from deep sedation…'.
Right-to-die campaigners already project their worst nightmares ('I would never want to live like that') on to disabled people. As a result, the lives of many disabled individuals are valued as considerably less worthy than others. It is not that Lambert suffers, as neuroscientists noted – it is that his continued existence is an inconvenience. Rather than allow him to live out whatever limited life he has, many in French society argue that it is 'undignified' for his life to continue.
Whereas aggressive medical treatment can and should be withdrawn when it is futile, denying a vulnerable person the food and drink necessary to keep them alive cannot be seen as futile. Lambert's death will only serve a social purpose. There are no medical reasons at all for it. French society will be stepping off a moral precipice should it decide to starve Lambert to death.
Kevin Yuill teaches American studies at the University of Sunderland. His book, Assisted Suicide: The Liberal, Humanist Case Against Legalisation, is published by Palgrave Macmillan. (Buy this book from Amazon (UK).)
Picture by: YouTube.
Correction: An earlier version of this article compared Vincent Lambert's case to that of Terri Schiavo, an American woman. It incorrectly claimed that, unlike Lambert, Schiavo had suffered from a cessation of brain activity. Schiavo suffered severe brain injuries, but was not brain dead.
To enquire about republishing spiked's content, a right to reply or to request a correction, please contact the managing editor, Viv Regan.