The Trumpian threat to democracy
In resisting congressional investigations, the president has put himself above the law.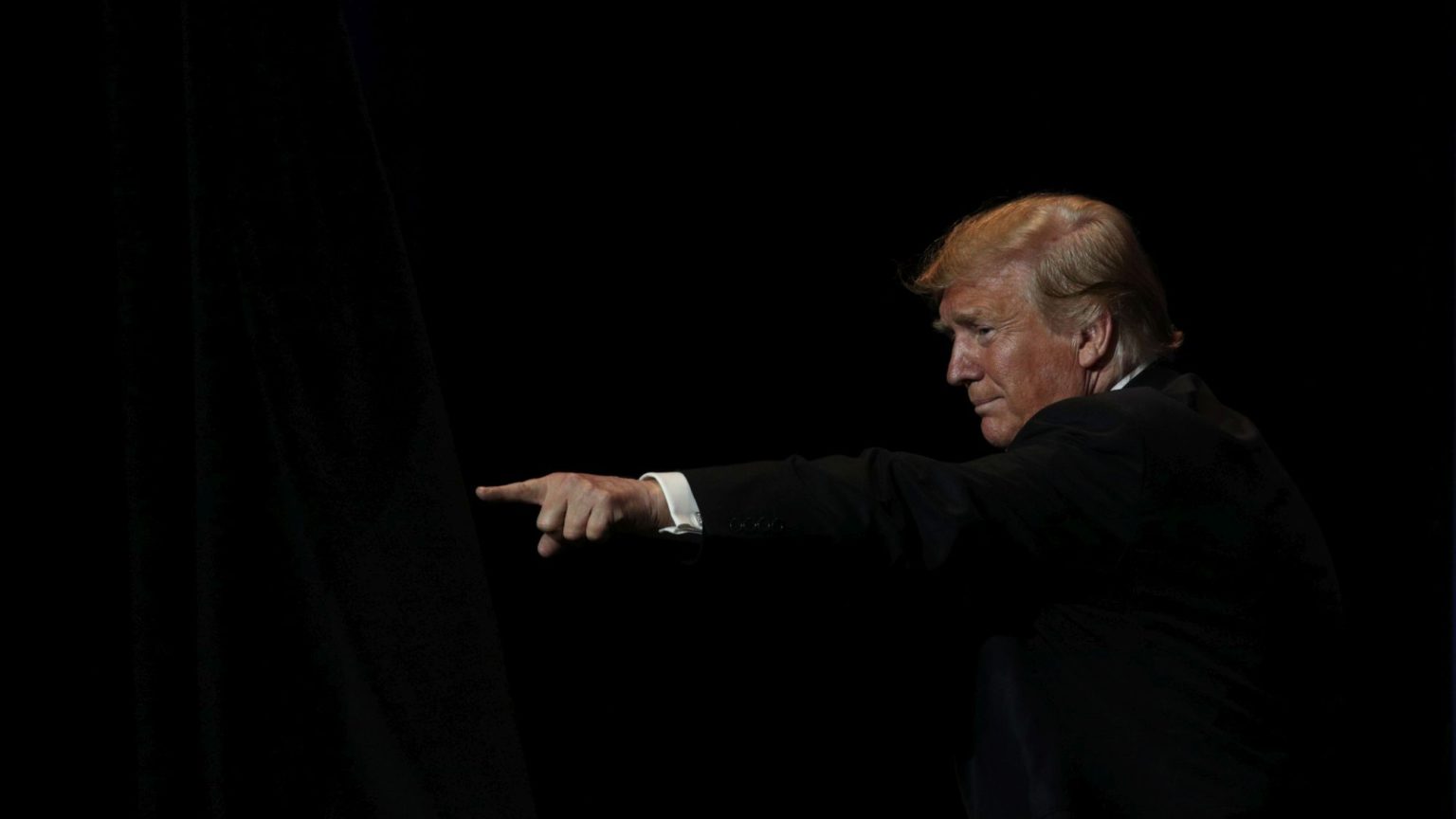 Call it what you will – a constitutional crisis, conflict or mere contretemps; call it a banana. The fact remains that by categorically refusing to recognise congressional power to oversee the executive branch – power exercised very aggressively by congressional Republicans against the Democratic administrations of Barack Obama and Bill Clinton – Trump and his henchmen have elevated the president above the law. He might as well erect a gold-plated 'l'état, c'est moi' sign on the White House lawn.
The threat to American democracy is perhaps even greater than the threat posed to democracy in Britain by the Brexit debacle. Whether or not the failure of British leaders to exit the EU will result in the ouster of many from office, it will not establish a legal precedent, much less a divine right, to ignore the will of the people. It will not formally expand parliament's powers. In the US, our system of checks and balances, basic to the constitutional structure of government, is under attack, as the president effectively asserts monarchical power.
Congress has no power to investigate possible criminal conduct or constitutional violations by the president, Trump's attorneys brazenly argued before a federal court, in a case challenging a congressional subpoena to the president's accounting firm from the House committee on government oversight. As committee chair Elijah Cummings explained, Congress is authorised to investigate alleged criminal conduct by the president before and during his time in office; to determine any conflicts of interest that may affect his policies; to evaluate his compliance with constitutional prohibitions on profiting from his office; or to review the accuracy of his financial disclosures to government agencies. All this information would aid the committee's review of legislation under its jurisdiction, Cummings added.
So what, the Trump administration effectively responded, to the reported astonishment of the federal judge. According to the president's attorney, Congress simply has no power to investigate possible presidential corruption, even for the stated purpose of enacting legislation preventing such corruption in the future. Pursuant to this theory of an unaccountable executive, Congress is not the co-equal branch of government outlined in the constitution: it is toothless and subordinate to the executive branch. As the judge observed, this Trumpian vision of an imperial president means that the congressional investigation of Nixon's criminal conduct, leading to his impeachment and resignation, as well as extensive investigations of Bill Clinton, were unconstitutional. Trump's attorney did not disagree.
The subpoena at issue in this case is one of many that the administration is flouting. According to the Washington Post, it is stonewalling 20 congressional investigations, involving Trump's conduct in office, his policies and his finances (including a demand for his tax returns that Congress has explicit legal authorisation to issue). The administration has refused at least 79 requests for documents or other information and barred Trump's aides from testifying before Congress.
Is Congress still empowered to impeach the president? Theoretically. But as a practical matter, its impeachment power is limited if the president is empowered to ignore congressional subpoenas and other requests for information and testimony that would help determine if an impeachment inquiry is warranted. Keep in mind that according to Justice Department policy, a president cannot be indicted while in office (which is largely why Robert Mueller didn't indict); and according to attorney general Bill Barr he (or perhaps we should say 'He') is authorised to end any investigation into his conduct that he considers unfair. (Has any president ever deemed an investigation into his conduct fair?) If, in addition, Congress is constitutionally barred from investigating the president's alleged crimes or constitutional violations, then he is not legally or constitutionally accountable. Trump is confirming what Richard Nixon vainly declared a few years after his impeachment: 'When the president does it, that means it is not illegal.'
The Trump administration seems likely to lose its challenge to the subpoena to Trump's accounting firm in the lower federal court, but the decision will be appealed. The Republican Senate has filled federal appeals courts with right-wing judges (by ignoring norms giving the minority party some say in judicial nominations – norms respected by Democrats when they held a Senate majority). So the administration's stunning claims of presidential immunity from oversight could conceivably prevail in a higher court in one or more cases over the next year or so. We can only speculate how the Supreme Court would rule in any of these cases it decided to review, but we do know that the administration's arguments might be discomfiting for Justice Kavanaugh. In order to side with his Republican colleagues and the president who appointed him, he might have to consider whether his own youthful participation in Ken Starr's expansive investigation of Bill Clinton was unconstitutional.
But the protection and support House and Senate Republicans have offered Trump in his stonewalling of congressional oversight compared with their own scorched-earth investigations of Democratic administrations make clear that the Republican Party is not hobbled by intellectual honesty or consistent principles of governance. It is not inconceivable that federal courts dominated by right-wing Republicans will eventually issue one set of standards for Republican presidents and members of Congress and another set for Democrats. Then the rule of law will be trumped definitively by the will to power.
Wendy Kaminer is an author, a lawyer and a former national board member of the American Civil Liberties Union.
Picture by: Getty.
To enquire about republishing spiked's content, a right to reply or to request a correction, please contact the managing editor, Viv Regan.