Erdoğan and Remoaners – peas in a pod
Both the Turkish authoritarian and British liberals care little for democratic election results.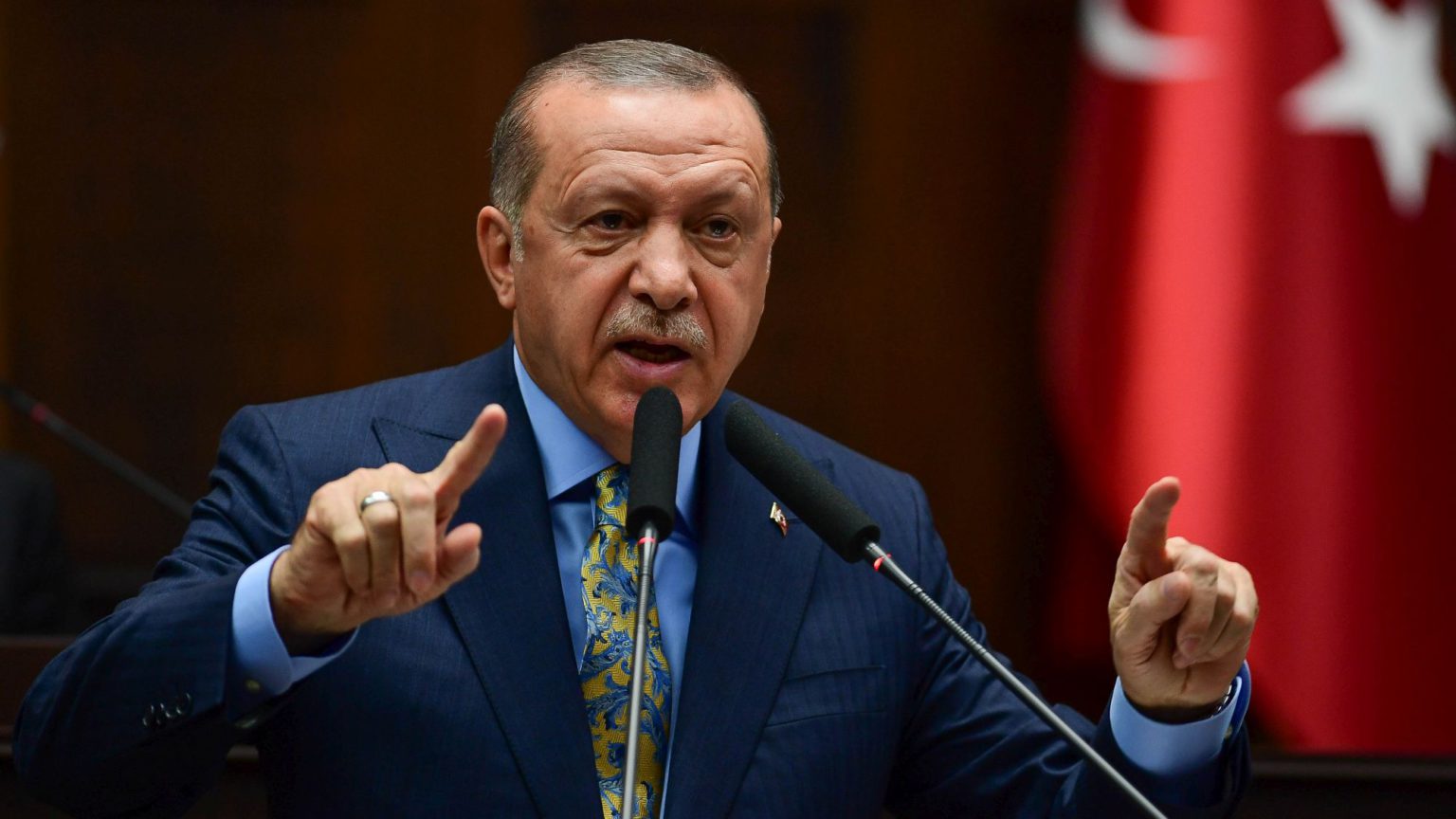 A second vote is 'the best step' and it will 'strengthen our will to solve problems within the framework of democracy and law'. Who said this? The New European, perhaps? Chuka Umunna of Change UK? Perhaps it's a tweet by the anti-Brexit former leftist Paul Mason?
In fact, these comments came from Turkish president Recep Tayyip Erdoğan. Following an embarrassing defeat for his Justice and Development Party in local elections in Istanbul in March, Erdoğan called for a do-over. Why? Because, he says, the victory of the opposition Republican People's Party was down to 'illegality' – 'thieves' stole the 'national will', apparently. In short, the people of Istanbul had been hoodwinked, conned into voting against the status quo.
Where have we heard this before? From the Remain camp, of course. Erdoğan's argument for a second vote in Istanbul is the mirror image of the argument for a 'People's Vote' – ie, a second EU referendum – in the UK. Erdoğan's use of the idea of 'stealing' to describe the opposition' s victory is central to the Remaniac script, too – hard Remainers argue that Vote Leave or old-aged Brexit voters 'stole' people's future, 'conned' the public, and 'robbed' us of political stability.
So, professional dot-connector Carole Cadwalladr wrote a piece for the Observer titled, 'The great British Brexit robbery: how our democracy was hijacked'. Erdoğan says shadowy forces stole the Istanbul election from his party – the People's Vote lobby likewise talks about shadowy forces who polluted the EU referendum of 2016. Last night on BBC TV's Question Time, arch Remainer Anna Soubry said British voters had been spun dreams which could never be realised. She argued that we need a rerun of the referendum because people deserve to have their voices heard – an echo of Erdoğan's statement about 'our people' demanding 'an explanation from us' as to why the Istanbul election was won by the opposition party.
Many anti-Brexit politicians will balk at being compared to Erdoğan's regime. They seem downright oblivious to the similarities. Take Guy Verhofstadt, the European Parliament's representative in the Brexit negotiations. He said of Erdoğan's successful overturning of the Istanbul election result: 'This outrageous decision highlights how Erdogan's #Turkey is drifting towards a dictatorship. Under such leadership, accession talks are impossible. Full support to the Turkish people protesting for their democratic rights and for a free and open Turkey!'
He is shameless. This is the same Verhofstadt who openly supports the UK's Liberal Democrats, who are running in this month's Euro elections on a slogan of 'Bollocks to Brexit' – that is, bollocks to a democratic vote, bollocks to the people's will. And of course the EU has on many occasions made electorates vote again or simply ignored their democratic choice, from Ireland to France to Greece. Erdoğan is only doing what the EU has done before.
Erdoğan is a profoundly authoritarian politician. He has jailed oppositionists, persecuted journalists, and used extreme military force against the Kurds. Britain's Remainers and EU bureaucrats should be alarmed to find themselves on the same side as him when it comes to overturning a democratic election result. The deputy chair of the Republican People's Party, Onursal Adiguzel, said it is now 'illegal to win against the AK Party'. In the UK, some observers really do treat the 2016 referendum result as illegal.
For years, politicians across Europe have been scaremongering about the dangers of populism. But what is far more dangerous is the establishment's war on democracy, everywhere from Istanbul to Islington. Forced second votes are the means through which authoritarians seek to protect their power, by dressing up attacks on democracy in the guise of public consultation. And whether such do-overs are being proposed by Erdoğan or British liberals, we should push back and defend democracy.
Ella Whelan is a spiked columnist and the author of What Women Want: Fun, Freedom and an End to Feminism.
To enquire about republishing spiked's content, a right to reply or to request a correction, please contact the managing editor, Viv Regan.