The culture war over Brazil's leading intellectual
Paulo Freire is despised by the Bolsonaro clan for teaching the masses to question authority.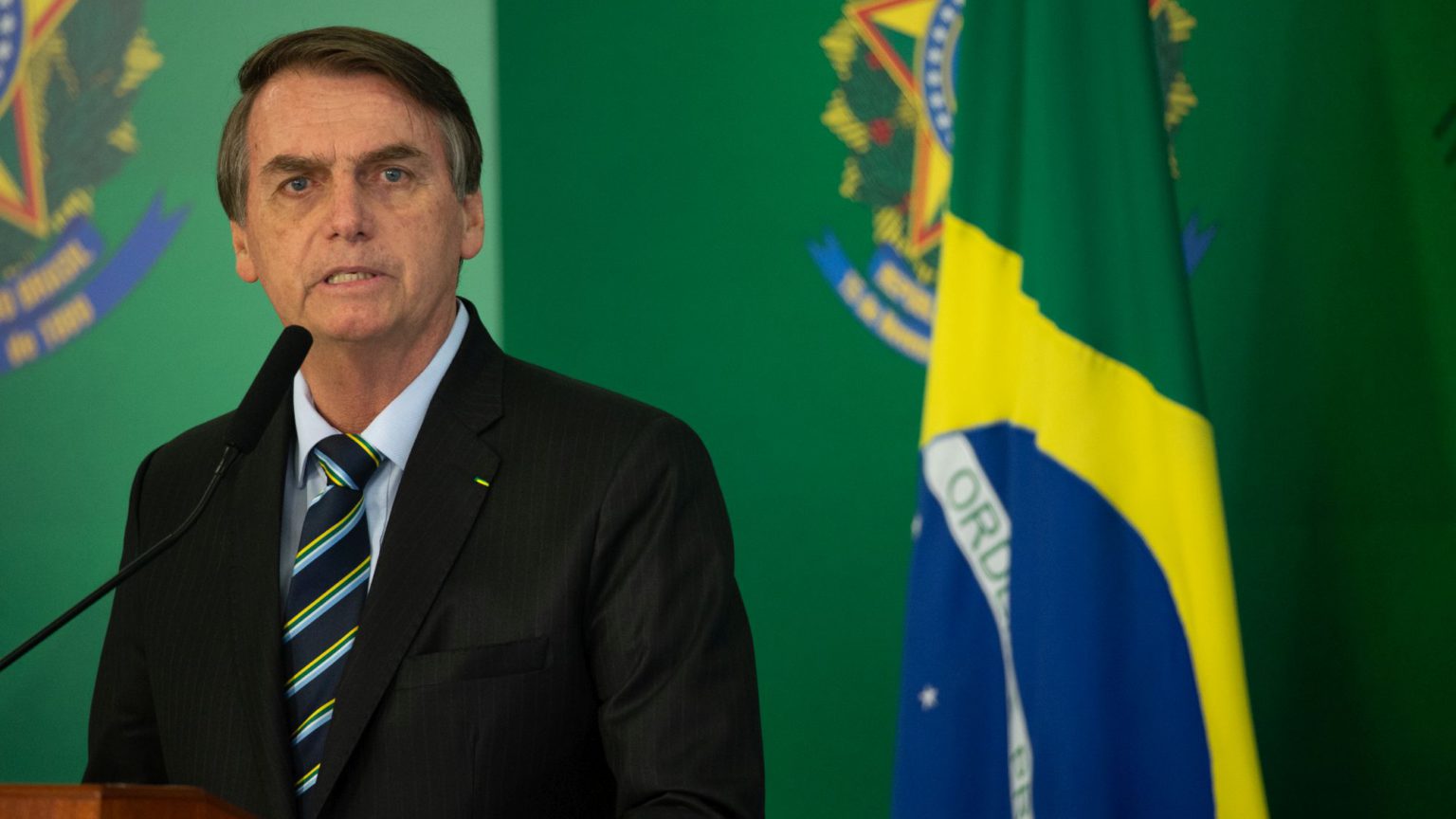 Paulo Freire, who lived between 1921 and 1997, is perhaps the best-known Brazilian intellectual worldwide. His works and educational methodology are taught not only throughout Brazil but also in many of the top universities in the US and Europe.
In 2016, the Open Syllabus Project catalogued the 100 most requested titles on its service by English-speaking universities: the only Brazilian on its list was Freire's Pedagogy of the Oppressed. When Elliott Green, associate professor at the London School of Economics, analysed the most cited works available on Google Scholar, he found that Pedagogy of the Oppressed was the third most cited in the human sciences and was even ahead of works by Michel Foucault or Karl Marx.
However, despite his international success, Freire is a great enemy of the Brazilian right. Today, his name is regularly invoked in the culture wars that have engulfed Brazil. And now that President Jair Bolsonaro, his Social Liberal Party and his family are running the country, the crusade against Freire's work and influence has intensified.
In August of last year, during the election campaign, Bolsonaro announced that he would purge Freire's influence from education. His exact words were that, if elected, he would 'enter the Ministry of Education with a flamethrower and get Paulo Freire out of there'.
Last month, the president's son, congressman Eduardo Bolsonaro, attacked Freire on Twitter, questioning his legacy. He compared him unfavourably to his father's guru, Olavo de Carvalho, an astrologer and pseudo-philosopher. Another of Bolsonaro's sons, Carlos, a councillor in Rio de Janeiro, similarly took to Twitter to rant about Freire and his left-wing defenders.
Recently, Bolsonaro's minister of education – Abraham Weintraub – used his inauguration speech to criticise Freire: 'If Brazil has such a good educational philosophy, and Paulo Freire is ubiquitous… why do we have such poor outcomes compared to other countries? We spend the same amount as rich countries do.'
But is Freire's influence really to blame for this? It surely matters less how much money is spent than whether it is directed to the right programmes and places. In some parts of Brazil, the education system lacks even the most basic infrastructure.
The right's obsession with Freire goes back to his work in the 1960s, when he developed a revolutionary method of teaching literacy to the masses. Freire tested his method in 1963 in the city of Angicos, in the Brazilian state of Rio Grande do Norte, where he taught 300 adults to read and write in just 45 days. He also used the course to teach people about workers' rights. Friere was later exiled by the military regime that ruled Brazil between 1964 and 1985 – a regime that Bolsonaro has expressed admiration for, even praising the torture methods it employed against left-wing activists.
According to Sérgio Haddad, Freire's biographer, Brazil's military government suspected that if the literacy programme were rolled out nationally, it could destabilise Brazilian politics. At the time, it was illegal for illiterates to vote. Teaching them to read and write would mean 'allowing the popular sections of society to influence their destinies in a more conscious manner'. 'It would be necessary, therefore, to ban and delegitimise the method and its author', writes Haddad. And so for the Brazilian right and extreme right, Freire has become a bête noire.
What frightens these right-wingers is not only that Freire's teaching methods came from the left, but also that they allow for the possibility of effectively educating the population. And it is not just any education that Freire advocated – it is an emancipatory one. Besides teaching people to read, write and count, his method teaches people to think for themselves and to question authority and preconceived ideas. It is far more difficult to control and deceive a population that is capable of questioning what it is told. It is more difficult to defend dictatorial regimes that torture and kill when the people have a greater capacity to think and resist.
Bolsonarism, properly understood, is less of a coherent ideology than a capture of the state by anti-Enlightenment forces. It has little regard for democratic values and freedom of expression and it profoundly resents knowledge and academia. Unsurprisingly, Bolsonaro's 'philosopher' guru has never set foot in a higher education institution. His students are no different from the master.
Raphael Tsavkko Garcia is a freelance journalist and PhD candidate in Human Rights (University of Deusto) covering Brazil, Spain, international politics, conflicts and human rights. His work has appeared in World Politics Review, Al Jazeera, Foreign Policy, PRI, the Intercept, and the Brazilian Report. You can find him on Twitter: @Tsavkko_intl
To enquire about republishing spiked's content, a right to reply or to request a correction, please contact the managing editor, Viv Regan.