Man's inhumanity to man – and robots
Ian McEwan's Machines Like Me is a thrilling exploration of the promise and threat of artificial intelligence.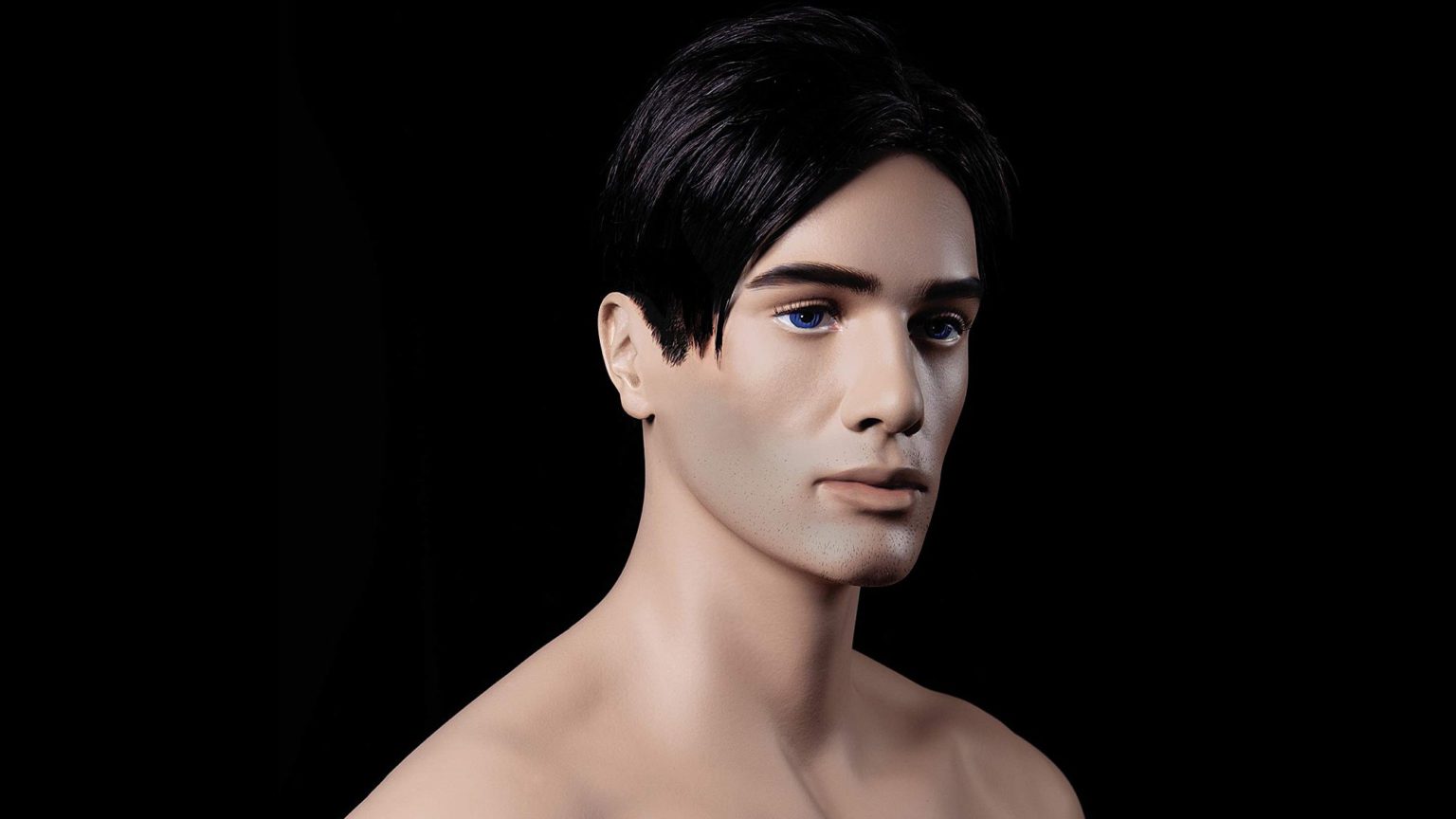 'The present is the frailest of improbable constructs', explains Charlie, the narrator of Ian McEwan's new novel, Machines Like Me. 'It could have been different. Any part of it, or all of it, could be otherwise.'
So it is with the retro-futurism of Machines Like Me. It is set in 1982, the year, as it happens, that Blade Runner was released. But it is a different 1982. Not in whole, given the same historical cast are still performing roles, but in significant parts. Tony Benn is leading the Labour Party and, potentially, taking Britain out of the European Community; Margaret Thatcher is clinging on to power, and, defiantly, launching Britain into what will prove here an ill-fated war with Argentina over the Falkland Islands; and Alan Turing, having decided against undergoing hormone 'treatment' for his homosexuality (opting to serve a prison sentence instead), is alive, and responsible for the world's accelerated technological development, including the early advent of the World Wide Web and, above all, the development of artificial intelligence – the advanced state of which has now led to the public release of 25 artificial humans, 12 'Adams' and 13 'Eves'. It is a 1982, then, in which Blade Runner's dystopian vision has been rendered a mundane reality.
And it really is mundane. Charlie, our first-person narrator, is a feckless thirtysomething – 'a mug for schemes, semi-legal ruses, cunning short-cuts' – who blows his inheritance on an 'Adam', and then allows his love interest, Miranda, a 22-year-old history postgraduate living in the flat upstairs, to choose some aspects of Adam's temperament in the amorous hope she reveals something of inner life in doing so. It is a clever set-up, allowing McEwan to probe, at close quarters, the threat posed by AI to human freedom, the distinction between brain and mind, and our ability ever really to know another, as Charlie tries to grasp not only the potential subjectivity and sentience behind Adam's 'oceanic blue eyes' but something of the interior world of Miranda, too, complete with a hint of something dark lurking in her past. And it's also a comedic set-up, laying the basis for an absurdist menage-a-trois in which a jealous Charlie detects the 'scent of warm electronics on [Miranda's] sheets'. A serious novel, then, that doesn't always take itself seriously.
Yet it is not flawless. McEwan is rightly praised for his formal mastery: the artful pace of the thriller-ish withholding and revealing of information; the ease with which he appropriates technical idioms, such as those of evolutionary psychology or neuroscience, and bends them to his expressive will; and, of course, the sheer precision of his prose. And Machines Like Me is demonstrates all of this and more. But his depictions, his characters even, seem limited by an almost class-bound myopia. Here, that cloying university-hewn, metropolitan middle-classness, sustained through the cultural intravenous of Radio 4, the Guardian and countless literary festivals, creeps partially into the characterisation of four-year-old Mark and his dysfunctional working-class family, who speak, we're told, with the 'old boundary markers of class — barf, wiv, and glottal Ts'. Which is not, in itself, a damning illustration of McEwan's unquestioned sense of social distinction. But when it is the only accent he feels the need to describe in Machines Like Me (what of Charlie's Warwickshire drawl or Miranda's estuary English?), it is a decision that assumes the world of his middle-class protagonists to be the norm, the mainstream besides which all other attitudes and views, indicated by the 'old boundary markers of class', appear as deviations.
In McEwan's defence, perhaps this is to confuse the author's prejudices with those of his narrator, a confusion produced, perhaps, by McEwan's use of free indirect speech, melding author, narrator and character here in a single centre of consciousnessnamed 'Charlie'. This would at least explain why Charlie is, at times, such a confusing voice. He is meant to be a philistine, a mind explicitly without literary cultivation – yet his narration, rich in impression and allusion, is so, well, literary. McEwan and his first-person narrator are just too entangled with one another, his own prejudices colouring those of the storyteller.
All this is compounded by the spectre of Brexit, which has brought a great deal of snobbery writhing and thrashing to the surface of Britain's culturati. So a working-class march against rising unemployment in Machines Like Me bears the unmistakable imprint of McEwan's class-bound denigration of Brexit as deluded, and nourished by bigotry and myth:
'The right blamed unemployment on immigration from Europe and the Commonwealth. British workers' wages were being undercut. Foreign arrivals, dark-skinned and white, were adding to the housing crisis, doctors' waiting rooms and hospital wards were overcrowded and so were local schools, whose playgrounds were supposedly filling with eight-year-olds in headscarves. Whole neighbourhoods had been transformed in a generation, and no one in faraway Whitehall ever asked the locals.'
This sketch doesn't arise organically, as it were, from the fictional world of Machines Like Me. There, the tensions at work in the social background are largely those of the early 1980s, whereas estrangement from the political establishment ('faraway Whitehall') and anti-Muslim sentiment ('playgrounds… supposedly filling with eight-year-olds in headscarves') are very much 21st-century phenomena. Hence a depiction like the above feels grafted on, a present-day fear and distortion intruding upon what otherwise is a provocative and convincing re-visioning of recent British political and social history.
Indeed, McEwan touches on much that is important about the pre-history of the present, such as the British left's turn towards a form of cultural politics, in which particular, largely working-class ways of life are celebrated and reified — EP Thompson, author of The Making of the English Working Class (my emphasis) and early New Left thinker Raymond Williams both make an appearance. And McEwan also situates the development of Adam and the triumph of AI as part of the coming reaction against the relativising thrust of anthropology and ideas of social constructionism in favour of a new form of scientistic universalism or essentialism
Besides the major ambition of Machines Like Me, criticism of the momentary intrusions of McEwan's unexamined prejudices pales. For what continues to make McEwan such a compelling novelist is precisely his ability to examine his views, to achieve a distance from himself, by going beyond his own personal sympathies and beliefs and putting them to the test, contradicting them, turning them over in his novelist's laboratory. It's the secret, I think, of his objectivity, which some mistake for a certain coolness.
In practice, McEwan's approach could, in lesser hands, merely dramatise value conflicts, pitching one worldview, embodied in one character, into battle against another — say, godless secularism versus spirituality in Black Dogs (1992), or legal, moral reason versus faith in The Children's Act (2014). But it's more than that, especially here, in Machines Like Me.
So, McEwan himself may largely be a convinced scientific rationalist, willing to accept that consciousness, arising from the mere arrangement of matter, is therefore potentially reducible to matter; or that the artificial intelligence of Adam is of the same order as our natural intelligence – as McEwan's Turing puts it, 'How it's produced, wet neurons, microprocessors, DNA networks, it doesn't matter'. But McEwan is not only a rationalist. He is also a fastidious artist, someone, who, working in the long tradition and highly developed form of the novel, is constantly exploring the subjective experience of being conscious, of creating and inhabiting the minds of characters, exploring their reasoning, their judgements and charting their courses of action. The novel, in McEwan's hands, therefore, is its own theory of mind, which is to be counterposed to that offered up, in reductive form, by neuroscience and evolutionary psychology.
This means that the central conflict of Machines Like Me, between the upgraded moral reasoning of an advanced artificial intelligence and the emotionally inflected moral reasoning of an individual human subject, as capable of selfless kindness as of cruel revenge, plays out at the level of the novelistic form itself. On the one side, we glimpse the all-seeing perspective of the chess-playing, rule-bound consciousness of artificial intelligence, for which every aspect of an individual's life should be as transparent as the reams of online personal data stored up potentially allow it to be. This is the 'luminous love' promised by Adam, indeed by AI, which eliminates all secrets and self-deceits, and allows an artificial intelligence to plot the best, most moral course of action on an individual's behalf.
And on the other side, there is the tradition of literature in which Machines Like Me is inexorably rooted — a tradition, as Adam complains, that documents 'the failures of human cognition'. Here, what reigns is the novelistic theory of mind, the partial perspective of the self-legislating, rule-breaking, storytelling consciousness, for whom a bit of interior autonomy is essential. This is the stuff literature is made of. No wonder Adam dreams of its end (aside, that is, from haikus).
McEwan, then, balanced as ever between the temptations of an implacable rationalism on one side and a sphere of moral freedom and literature on the other, stays upright. The resonant final line – which for spoiler reasons I won't quote – is that of a writer wise enough to refuse easy answers.
Tim Black is a spiked columnist.
Machines Like Me, by Ian McEwan, is published by Jonathan Cape. (Buy this book from Amazon(UK).)
To enquire about republishing spiked's content, a right to reply or to request a correction, please contact the managing editor, Viv Regan.