John Boyne is a man, not a 'cis' man
Why are only trans people allowed to self-identify as they please?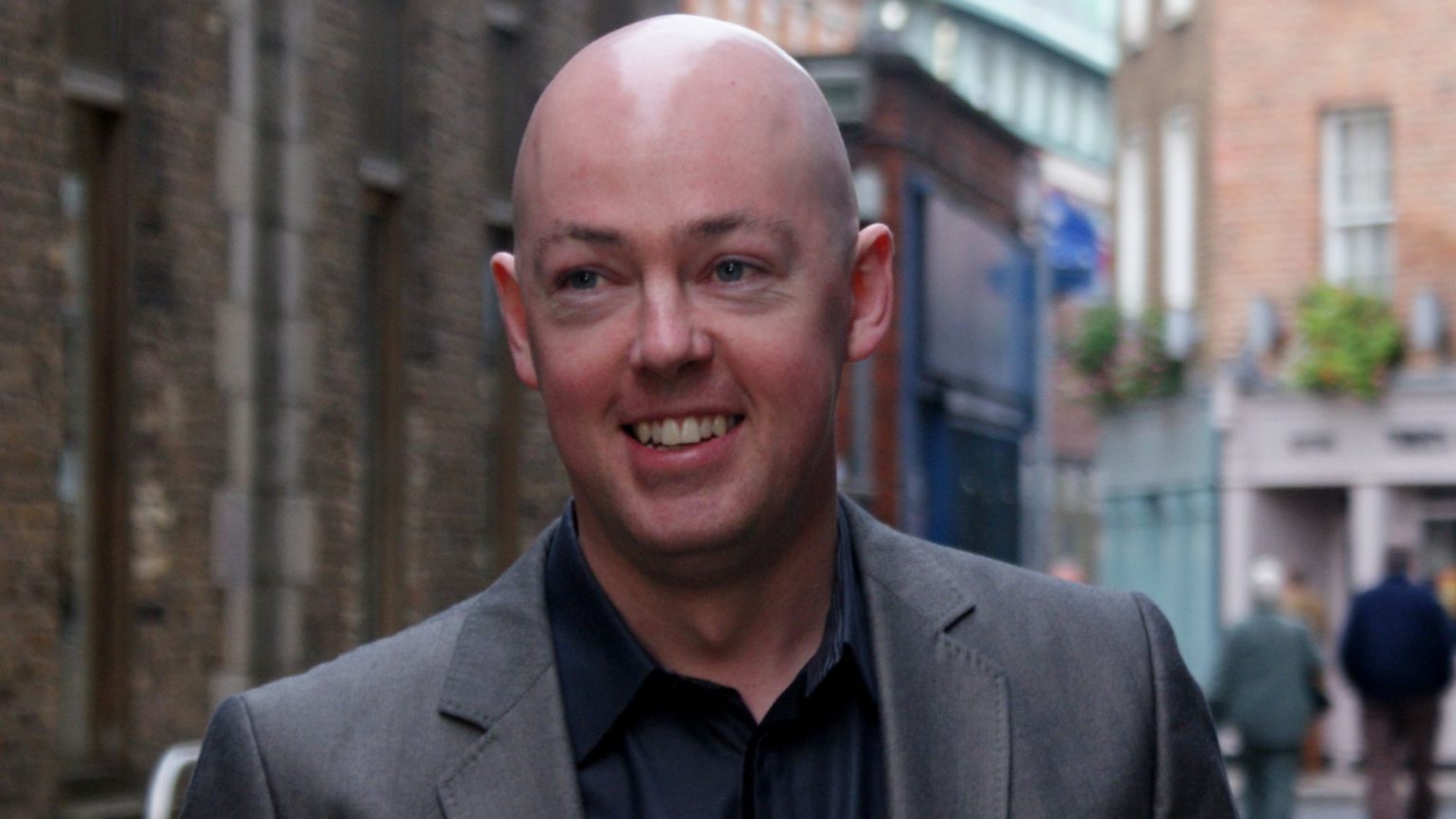 Dublin-born novelist John Boyne, author of The Boy in the Striped Pyjamas, is the latest public figure to be condemned by trans activists for using 'problematic' language.
His latest book, My Brother's Name is Jessica, tells the story of a young boy grappling with his older brother's male-to-female transition. In an Irish Times article promoting the book, Boyne says he would not accept the term 'cis' to describe himself. Because of this, Boyne has been attacked as a transphobe and has decided to remove himself from social media.
Anyone who takes the time to read Boyne's article in its entirety will know that he is not a transphobe. In fact, he goes out of his way to denounce fellow Irish creative Graham Linehan as someone who is 'masking intolerance' by speaking out about so-called TERFs ('trans-exclusionary radical feminists') being targeted by trans activists.
Boyne explains that his book was inspired by finding out about the experiences of a transgender friend of his, who had lived in fear of violence from straight men. 'I felt it was important to write the novel from the perspective of the non-trans character as it allowed me to express Sam's [the young boy's] own confusions and misunderstandings', Boyne writes. He spoke to gender-identity professionals and 'several trans people' to make sure he was hitting the right tone.
For many of us, it is hard to see what the problem is with Boyne's comments. Nevertheless, some trans activists have taken issue with one of the last paragraphs in his piece, where he states: 'It will probably make some unhappy to know that I reject the word "cis".' Boyne argues that 'while I will happily employ any term that a person feels best defines them… I reject the notion that someone can force an unwanted term on to another'. It is a simple argument: Boyne believes that everyone should be allowed to call themselves what they want – and he wants to call himself a 'man', not a 'cis man'.
The outraged reaction to Boyne's comments is revealing. It shows that trans activism is not really about fighting for more freedom, to define ourselves however we choose, as is so often claimed. Rather, it is obsessed with imposing labels and rules on others. Writing in response to Boyne, Aoife Martin, director of the Trans Equality Network Ireland, said that 'whether Boyne likes it or not, he is a cis man and he has cis privilege. It's just a pity he can't seem to recognise it.'
There has been a great deal of bad faith in response to Boyne's arguments. Trans activists are apparently unwilling to take him at his word – that he is trying to explore transgender issues in a compassionate way. Martin even admits that she hasn't actually read Boyne's work: 'I have to wonder what he's getting wrong in his book. I should point out that I haven't read his new book or, indeed, any of his books.' Instead, because he isn't willing to bow and scrape to every demand of trans activists – in particular, that he define himself as they see fit – he is written off as an enemy of progress.
Today we are told to take trans people at their word when they self-identify as whatever they like – and most polite people do this. But if Boyne, as a man, decides he doesn't want to be called a cis man, he is not afforded the same decency.
The reason Boyne isn't allowed to call himself a 'man' is because, for trans activists, this would suggest that trans men are not real men. Similarly, I, like other female journalists who weigh in on this issue, am constantly told that I should not call myself a 'woman' because it would nullify the much-chanted slogan of trans activists that 'transwomen are women'.
'I'm not sure that life is quite so simple. Or, indeed, quite so binary', writes Boyne at the end of his Irish Times article. He is right, of course. But he is wrong in the eyes of trans activists, who see all differences of opinion on gender issues as expressions of bigotry and hatred. I would like to live in a world where gender, sexuality and identity were a matter of private choice, not political controversy. But if gay authors are being hounded because they won't identify as certain activists tell them to, then we have a long way to go before we can say we live in a liberal and tolerant society.
Ella Whelan is a spiked columnist and the author of What Women Want: Fun, Freedom and an End to Feminism.
Picture by: Barry O'Donovan.
To enquire about republishing spiked's content, a right to reply or to request a correction, please contact the managing editor, Viv Regan.