Julian Assange should not be extradited to the US
The UK should play no part in this grubby vendetta.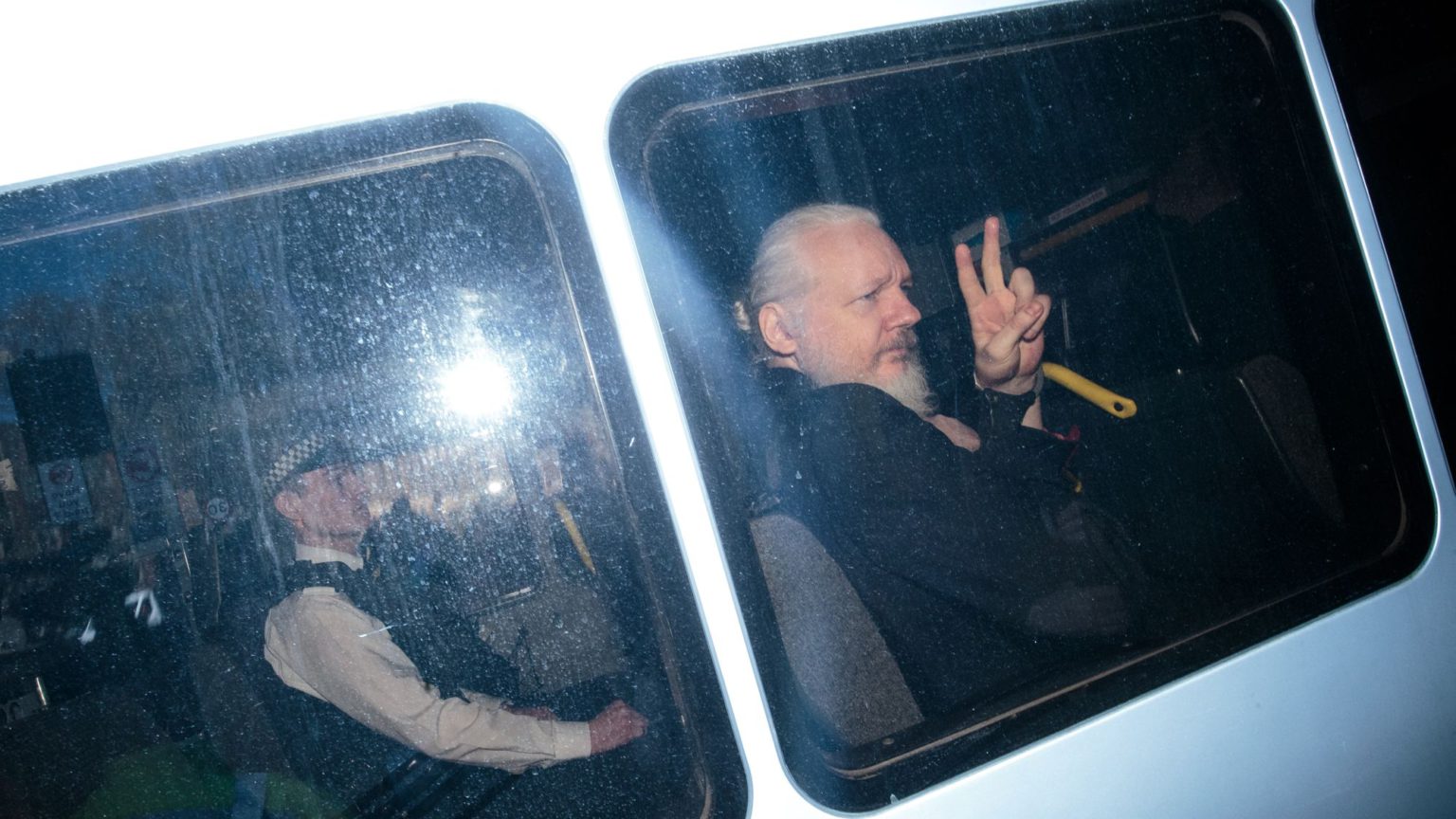 Silver-haired WikiLeaks founder Julian Assange rose to fame after WikiLeaks published a trove of classified information in 2010 about the activities of the US military in Iraq. It released hundreds of thousands of documents, including the 'Collateral Murder' video, in which an Apache helicopter is shown gunning down a group of defenceless civilians, including two Reuters journalists, in cold blood.
On Thursday, Assange was forcibly removed from his former refuge in the Ecuadorian embassy in London. After seven years of residing there, he was arrested by the British authorities. Ecuador had suspended the protection it had granted Assange in 2012, when he claimed asylum, fearing he would be sent to Sweden, to face rape and sexual assault allegations, and then to the US, to face charges related to the Iraq leaks.
Assange was found guilty on Thursday at Westminster Magistrates' Court of failing to surrender to the court. On the same day, the US Department of Justice said he will face federal conspiracy charges if he is extradited to the US. The UK will now decide whether to hand Assange over. Some MPs are arguing that he should be sent to Sweden first, as the Swedish authorities are considering reopening the sexual-assault investigation.
His arrest has sparked numerous ethical and political debates – questions of press freedom, human rights and international law. Former Ecuadorian president Rafael Correa, who first granted Assange asylum, condemned his successor, Lenin Moreno, for handing him over to the British police. UN figures have said Assange is now exposed to violations of his human rights.
Assange's activities have already been widely debated. Some see him as a champion of the free flow of information, others see him as a corrupt threat to the national security of sovereign nations. Yet despite the various readings of his character, and the merits of the organisation he heads, the fact remains that none of the information released from the Iraq leaks was found to be fabricated, nor has any of it been retracted.
For WikiLeaks' exposure of US atrocities in Iraq, in tandem with former soldier Chelsea Manning, Assange is facing a charge of conspiring to reveal government secrets. Assange fears this could all end in the death penalty. Yet the infamous, incriminating information at the centre of this was genuine. Does the public not have the right to know about states' dubious activities?
What takes place now could set a dangerous precedent. We will see how much protection an individual can expect from a sovereign state, and a superpower at that, bearing a vendetta. Ecuador and the UK are parties to the 1951 Convention on Refugees, and so are obliged to consider the risk of Assange losing his life if he is sent to the US.
The circumstances surrounding Moreno's decision are also murky. The New York Times reported in December that former Trump campaign chairman Paul Manafort had attempted in 2017 to broker a deal to bring Assange to the US. According to reports, Ecuador believes WikiLeaks spread documents which allege Moreno and his family are guilty of corruption.
The pursuit of Julian Assange is clearly politically motivated. And the US clearly wants to make an example of him. It is in all of our interests that the most powerful government in the world is scrutinised for its actions. What happens next must be observed closely. And in the interests of all our rights, Assange must not be extradited.
Tom Colsy is a writer. Follow him on Twitter: @tomcolsy99_.
Picture by: Getty.
To enquire about republishing spiked's content, a right to reply or to request a correction, please contact the managing editor, Viv Regan.