A safe space for Chinese authoritarianism
UK universities must not censor politically sensitive discussion.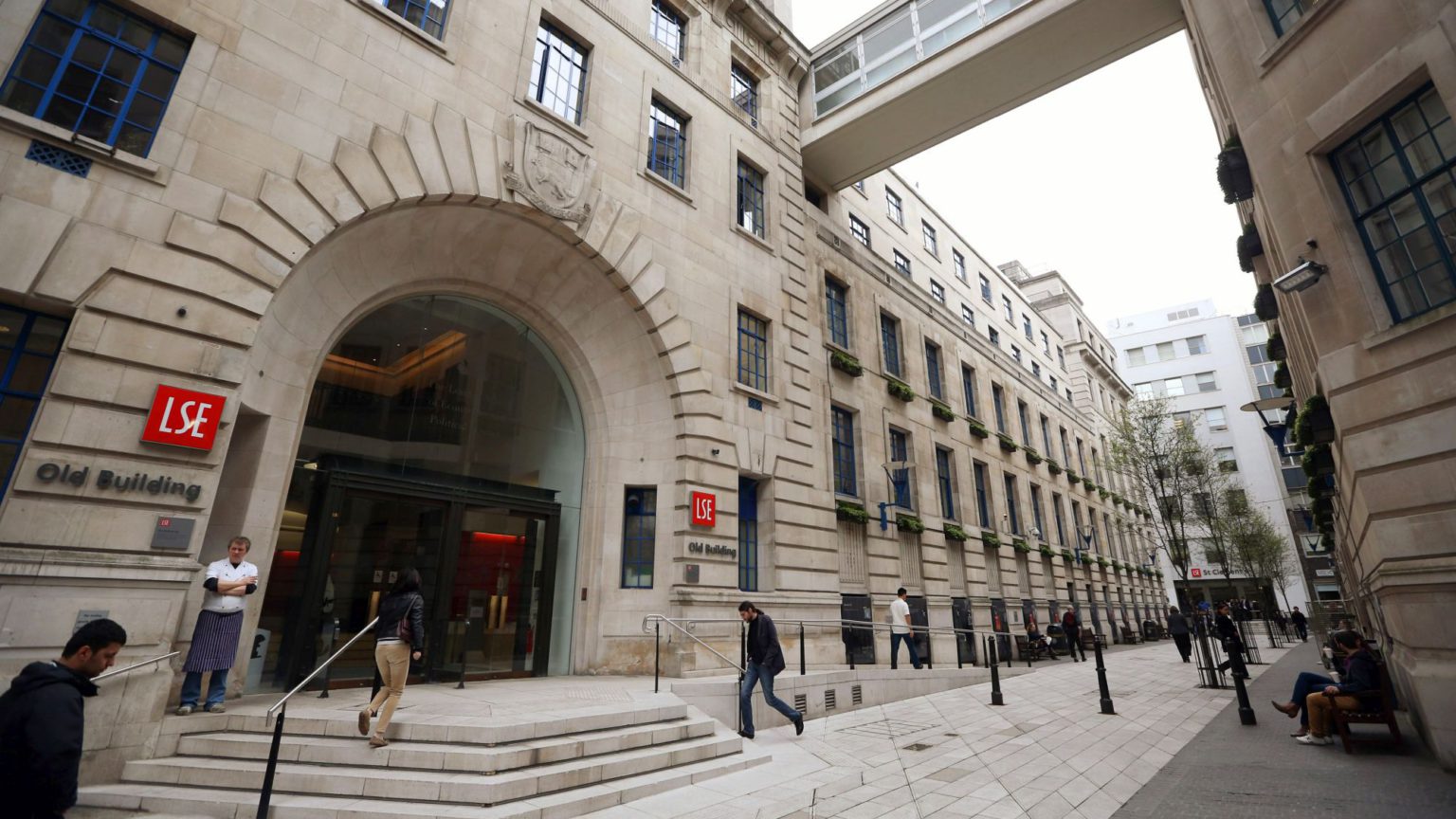 Recently, the London School of Economics (LSE) unveiled 'The World Turned Upside Down', a sculpture of an upside-down globe by Turner Prize winner Mark Wallinger. The installation was met with a swift backlash from Chinese students for its depiction of Taiwan as an independent country. Students protested that Taiwan should be labelled as a part of China. LSE is reported to have accepted the students' demands, but it has since said that no final decision has yet been made.
It is deeply worrying that a university should consider altering an artwork upon the demand of students, simply because it touches on politically sensitive issues. The row has even caught the attention of Taiwanese officials. Joseph Wu, Taiwan's foreign affairs minister, wrote a strongly worded letter to the university's director, highlighting the political importance of supporting Taiwan's status as an independent country at a global institution like the LSE.
Taiwan has a turbulent relationship with China. China regards Taiwan as a breakaway province, which it intends to retake – by force if necessary. This year, China's President Xi Jinping offered Taiwan the opportunity to exist as a state within China, along the lines of the 'one country, two systems' arrangements that are currently in place in my hometown of Hong Kong. Unlike Hong Kong, Taiwan has universal suffrage, a constitution, and its own armed forces. Hong Kong, a former British colony which was handed back to China in 1997, enjoys only partial freedoms as a 'special administrative region'. Under a pro-Beijing chief executive, even these freedoms are under attack and there is currently little hope for full universal suffrage. Just this week, leading pro-democracy activists of the Hong Kong Occupy Movement, also known as the 'Umbrella 9', were convicted of various 'public nuisance' offences for organising Umbrella Movement protests.
The row at LSE raises serious concerns about the potential censorship of Chinese issues on British campuses. When students were invited to discuss the issue with the university authorities, only one Taiwanese student was invited. Huang Li-an told the Beaver student newspaper that his impression was that LSE 'had already made the decision' to alter the statue to include Taiwan as part of China. 'The meeting was only about letting us know the outcome', he said.
Chinese students are a lucrative financial asset for British universities, particularly at a time of budget cuts: 1,451 of LSE's 8,161 international student intake come from mainland China. The potential revenue that could be lost if Chinese students were to turn their backs on LSE is likely one of the main drivers behind the university's willingness to cave in to student demands.
The broader culture of campus censorship will also have played a role. International students will have noticed the 'safe spaces' engulfing British campuses, where sensitive topics are placed out of bounds. Ironically, instead of learning about the importance of free speech and other liberal values, international students in UK universities are being schooled in new forms of censorship and authoritarianism, which university authorities are more than happy to accommodate.
And it isn't just students who are a cause for concern. In 2017, Cambridge University Press removed 300 articles from its Chinese website version of China Quarterly at the behest of the Beijing authorities. (Thankfully, it reversed its decision following an international outcry.) Concerns have also been raised about academic freedom on British overseas campuses, such as the University of Nottingham's Ningbo campus and Liverpool University's partnership with a university in Suzhou. Nottingham Ningbo even has a party office on its campus to maintain links with the Chinese government.
Standing up for free expression means students must have every right to protest and petition universities like LSE over political disagreements. But British universities must also be more robust and avoid kowtowing to demands for censorship, whether they come from students or the Chinese state.
Picture by: Getty.
To enquire about republishing spiked's content, a right to reply or to request a correction, please contact the managing editor, Viv Regan.