Why Frankie Boyle should not be banned from the BBC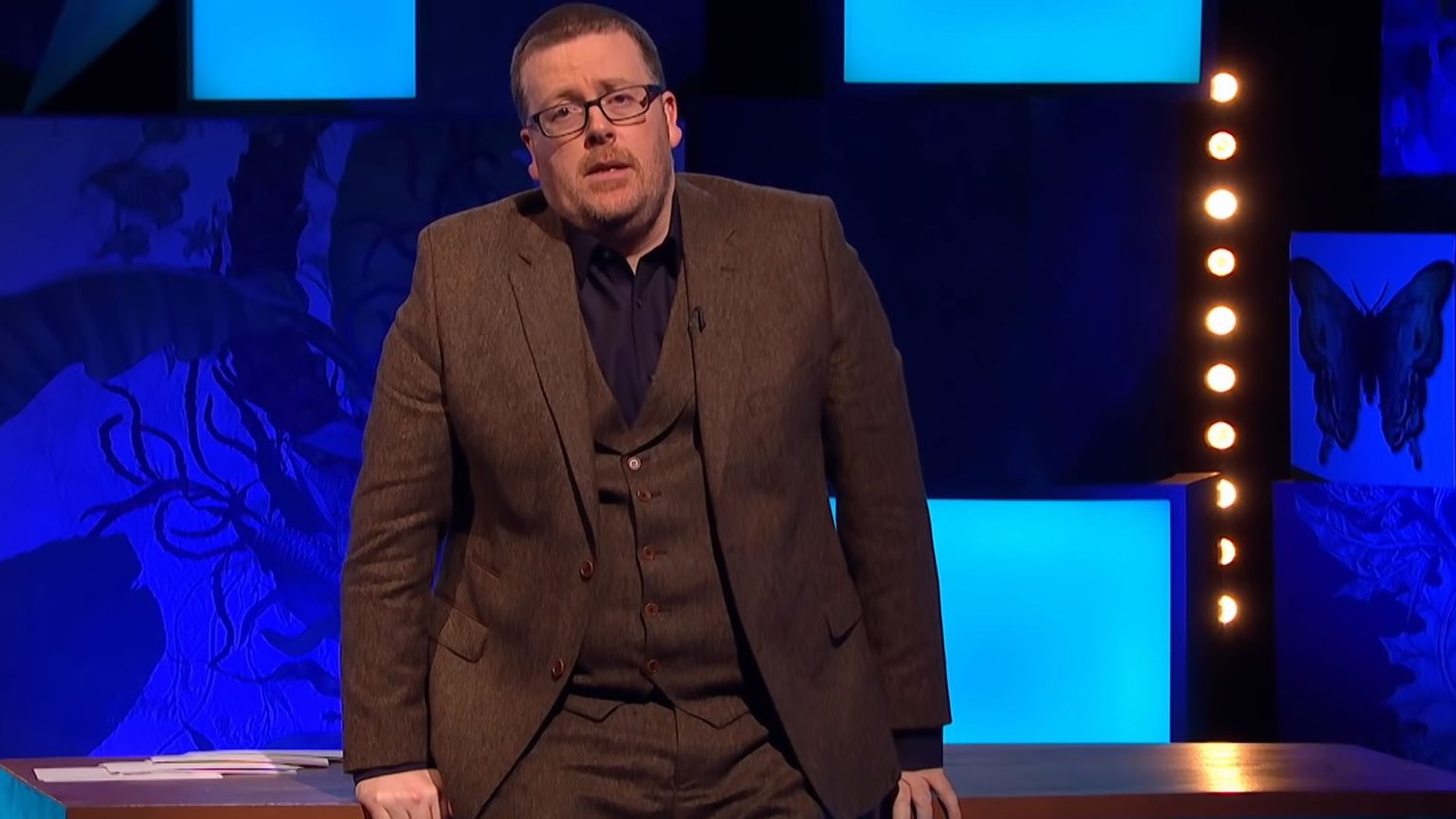 There were calls this week for controversial comedian Frankie Boyle to be banned from the BBC after he cracked a joke about IRA terrorism. Speaking on his BBC Two show, Frankie Boyle's New World Order, Boyle – a favourite of edgy teenagers everywhere – mocked Theresa May's recent attempts to thrash out a Brexit compromise with her cabinet at Chequers. With so many leading Tories in one place, Boyle joked: 'Where the fuck are the IRA when you need them?'
Tory peer Lord Tebbit called for the BBC to ban Boyle in response to the gag. DUP MP Gregory Campbell agreed that the BBC should not have broadcast his 'stupid, puerile and pathetic so-called joke'. The 1984 Brighton Hotel bombing, which Boyle was alluding to, is particularly personal for Tebbit. He was injured in the blast and his wife was paralysed by the IRA's attempt to kill Margaret Thatcher and her cabinet. Tebbit said: 'What [Boyle] said was highly offensive. IRA terrorist attacks are no laughing matter and the BBC shouldn't have him on television.'
Yet while we can acknowledge Tebbit's traumatic connection to the subject, it is deeply unsettling to see politicians try to impose on the rest of us their own view of what it is and isn't acceptable to say, and to demand that the BBC takes on the role of state-sanctioned censor.
Obviously there's nothing funny about the IRA, but that doesn't mean jokes about the IRA can't be. Likewise, it is important to recognise that making a joke about political violence isn't the same thing as supporting political violence. Boyle may not like Theresa May, and in that regard almost the whole country is on his side, but that doesn't mean he genuinely wants to see her dead. It used to go without saying: you can't take anything a comedian says literally or seriously. This is even more pertinent in the case of Boyle, who thrives on offence and prides himself not so much on overstepping the line of decency as galloping past it with his middle fingers up. In fact, compared to what Boyle has said about Harvey Price, his IRA quip was positively PG.
Thankfully, the BBC has stood its ground, noting Boyle's record for dark satire. But this is just the latest episode in a long series of po-faced attacks on comedic freedom. Risqué, close-to-the-bone or outright offensive jokes are increasingly met with calls from would-be censors for the comedian responsible to be banned. This has created a climate in which comedians are frequently judged not by how funny they are, but by how likely it is that their routine will upset people.
This humourless approach to comedy threatens to suck the fun out of an artform that millions of us are perfectly capable of enjoying without taking every single gag at face value. The patronising and puritanical response we've seen to Boyle's brand of offensive comedy really is no laughing matter.
George Harrison is a writer. He tweets at @George_Haz
Picture by: YouTube.
To enquire about republishing spiked's content, a right to reply or to request a correction, please contact the managing editor, Viv Regan.