We cannot let false accusers get away with it
A victim of false accusations on the lessons from Jemma Beale's conviction.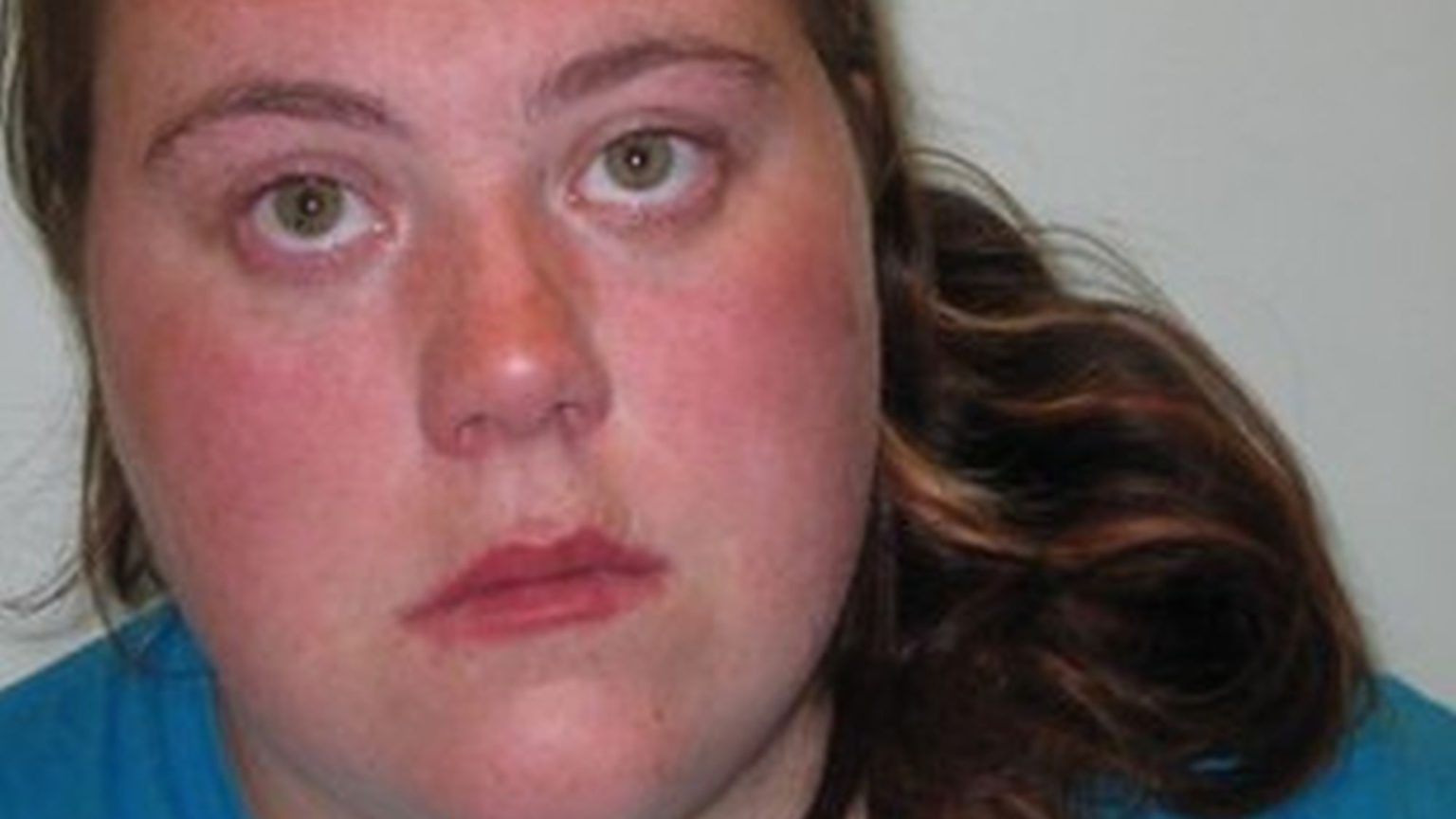 In August 2017, Jemma Beale was convicted and given a 10-year prison sentence. During her trial, jurors heard that she was a 'serial liar' who had falsely accused nine men of raping her on separate occasions, while a further six had supposedly sexually assaulted her. All these bogus allegations were confined to a three-year period. Beale appealed her conviction and sentence, asserting that 10 years was 'unduly harsh'. That appeal was heard this week and was rejected.
Beale had been supported by the authorities throughout her case as a victim of sexual violence, whose account was to be believed. Professionals will have been on hand to give her support, in addition to a police victim-liaison officer. She received compensation from the taxpayer amounting to £11,000. Meanwhile, the innocent man whom she had falsely accused was rotting in a prison cell, his reputation destroyed and his life effectively over. Before his conviction was quashed, he had already served over two years of his seven-year sentence.
No doubt that would have been the end of the matter had Beale not felt emboldened by her 'success'. After all, the police had got the result they wanted – the conviction of a dangerous sex offender – and she had pocketed a potentially life-changing sum of money to spend on whatever she fancied.
But Beale was greedy. She made further baseless accusations of rape and sexual assault against other men. It was the astonishing volume of these complaints that proved to be her undoing. Even police officers who specialise in sexual offences, trained during the era of the 'you will be believed' policy, realised that they had a serial liar on their hands. The whole investigation, which now involved 14 targets, eventually unravelled. A text message revealed that she was 'glorying' in the 'discomfort' of one of the innocent men she had falsely accused of rape. During the trial, she refused to accept responsibility and showed no compassion or concern for her many victims.
Beale's first victim had his rape conviction quashed and he was released from prison. He was lucky. Those convicted of sexual offences are rarely able to get their appeals as far as the Court of Appeal, let alone able to clear their names. Moreover, in the vast majority of these cases, police and prosecutors tend to let sleeping dogs lie. Prosecuting those who make malicious false allegations is not considered to be 'in the public interest'. Some excuse, usually that the accuser suffers from 'poor mental health', is often made.
Since Beale's conviction, there has been a concerted effort by Beale's family to paint her in a very different light. Journalists have also decried her sentencing. What is noticeably lacking in these protests is any genuine concern for the men whose lives, careers, mental health and relationships Beale has wrecked.
It gets worse. I recently stumbled across a very professionally produced website, endorsed by members of her family, that continues to proclaim her innocence. Relatives can, understandably, find it difficult to accept that a loved one could have committed vile crimes. But what is particularly grotesque is that the website names and smears Beale's innocent victims, adding to the damage she has already inflicted upon them. If the family of a convicted rapist dared to set up a similar website, naming the victims, I don't doubt for one second that it would be the focus of police attention.
Although Beale's case has been reported widely in the media, few lessons have been learned. The first important lesson is the danger of the 'you will be believed' dogma. Simply accepting as truth any sexual-assault accusation made by any complainant is a recipe for miscarriages of justice. Police should investigate claims thoroughly and impartially. Had this been done, it seems unlikely that her first victim would have lost over two years of his life in a prison cell.
Second is how important it is for police to have access to both the complainant's and the defendant's communications, especially when there is little or no other evidence that an offence has actually taken place. In Beale's case, without the vital evidence of those damning messages, she could have pulled the wool over jurors' eyes and walked out of court free to wreak havoc on further victims. Some have called to restrict police access to communications on the grounds that it might 'discourage' genuine victims of sexual assault. But the only people who are likely to want to hide this evidence are those making false accusations.
Third, when police and prosecutors fail to conduct proper impartial investigations into sexual offences, this empowers fraudsters, effectively encouraging them to try it on again and again. During my research into false allegations, I have found many similar cases, including that of one woman who falsely accused seven work colleagues of sexual assault, while she was working for different firms. In most cases, because the allegations were set in an office context, each firm's insurer opted to settle her claims quietly, out of court, without realising that she had done it all before. Her anonymity as an accuser proved convenient. She made hundreds of thousands of pounds over the years.
In my own case, two liars made false allegations against me. I was working as a teacher at the time of the alleged incidents. Both accusers had previously been awarded compensation for their claims against another teacher at the same school. Emboldened by their 'success' the first time around, they decided to return to the institutional insurer's 'honey pot' a second time. They failed when a unanimous jury saw through the lies in a matter of minutes. However, had those lies been believed and I had been convicted, the duo would have no doubt pocketed thousands more pounds in compensation.
Fourth, we need some form of mechanism to claw back the compensation payments made to false accusers. It is simply outrageous that Beale has fraudulently pocketed £11,000 of taxpayers' money without any prospect of having to pay anything back. Other types of criminals, including insurance fraudsters, robbers, drug dealers and embezzlers are regularly slapped with Proceeds of Crime Orders, which strip them of any money and assets accumulated through criminal activities. Why is this not the case for the likes of Beale?
Fifth, the CPS should always consider prosecuting false accusers. This may not always be appropriate. But as Beale's case demonstrates, liars, fantasists and fraudsters can inflict appalling damage on their victims and their families. A failure to acknowledge this undermines our justice system. The two who dragged me into Ipswich Crown Court back in 2014 have walked away with both anonymity and impunity. How can this be fair and just?
The victims of false accusations should also be given retrospective anonymity. Online media should be required to remove or redact the innocent parties' names and give them the same rights as victims of sexual offences, should they wish to exercise them.
As was noted by the judges at her appeal, Jemma Beale is an unrepentant criminal who has caused immense harm to many innocent people. Beale and others like her should be included on a national register of serious offenders. Otherwise, there will be nothing to prevent her from reinventing herself once she has completed her sentence. She could cause misery and havoc once again. That must not be allowed to happen.
To enquire about republishing spiked's content, a right to reply or to request a correction, please contact the managing editor, Viv Regan.