Trump-Russia: the birtherism of the left
The collapse of the Russia conspiracy theory exposes the hysteria of the modern media.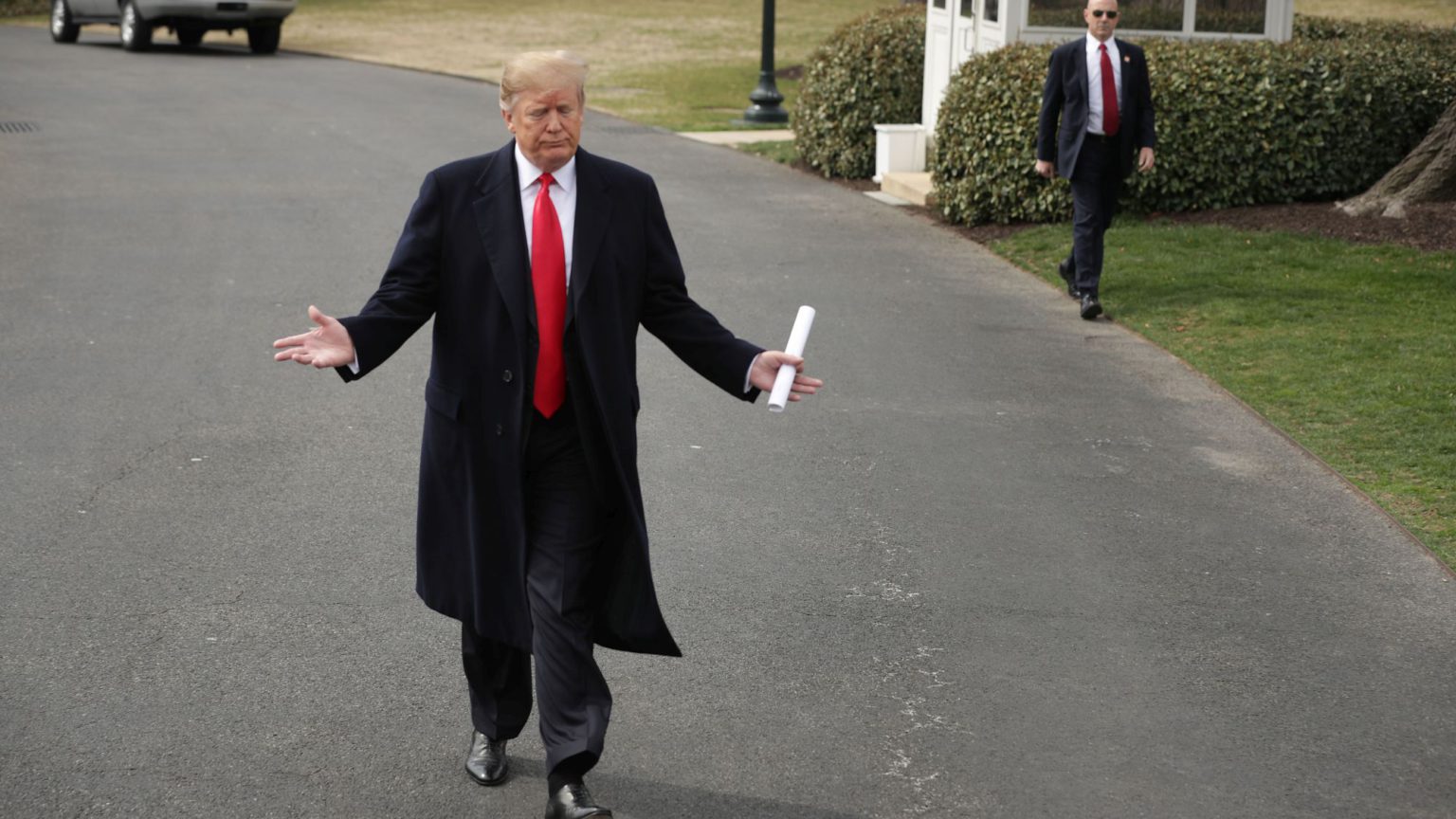 For the past two years, we have heard wild, hysterical claims from those opposed to Donald Trump. Trump is a Russian agent. The Trump campaign colluded with the Russian government to steal the 2016 election. Treason.
There was never any evidence to back up these conspiracy theories. When challenged, these wild-eyed Trump critics would tell us to wait for the Mueller report, which would detail the conspiracy in full. Indeed, the special counsel, Robert Mueller, oddly became something of a cult saviour-figure among the left, with even votive candles in his image being available to buy. Impeachment would no doubt soon follow Mueller's report, they said; Trump will end up in jail.
Well, we now have the Mueller report, and it totally refutes the anti-Trump conspiracists. Yesterday, in a letter to Congress, the attorney general William Barr presented the 'principal conclusions' of Robert Mueller's special counsel investigation. The investigation, he wrote, 'did not find that the Trump campaign or anyone associated with it conspired or coordinated with Russia in its efforts to influence the 2016 US presidential election'.
This is a huge political victory for Trump. His antagonists overreached, and now they have lost credibility and look foolish.
It's not as if Trump emerges completely untarnished: thanks to the Mueller investigation, many around his campaign have been indicted for crimes, and some will go to jail. But these crimes pale in comparison to the central allegation of collusion that was so loudly promoted by Democrats, ex-Obama officials and the media. The Resistance led us to believe that Trump had done much, much worse in coordinating with Russia, that he was even a type of Manchurian candidate, and all that has now been exposed as a complete crock.
His adversaries have actually managed to make Trump look good, to vindicate his charges that he is a victim of a 'witch-hunt' and 'hoax'. Incredibly, they have now increased his odds of re-election in 2020. Great job.
The claim that Trump is in Putin's pocket has become the birtherism of the left. But there is a key difference between the conspiratorial allegations about Barack Obama's birth certificate and the ones about Trump and Russia – the latter were taken seriously by politicos and professional journalists. The Trump-Russia collusion claims were given continuous airing and support in the mainstream media for two years running.
It is hard to overstate how much Democrats and liberal media hyped up the accusation that Trump had colluded with Russia to win the election. Ever since Trump entered the White House we have been fed a steady diet of new 'revelations' and 'bombshells'. Democrats Adam Schiff and Chris Coons would claim to have 'evidence', but, strangely, could not produce any. MSNBC host Rachel Maddow spent night after night trying to connect the dots of anecdotes and stray pieces of information, without success. Pundit after pundit breathlessly predicted we were witnessing 'the beginning of the end' for Trump. There really should be a serious reckoning with the Democrats and their friends in the media who repeatedly made baseless charges – but don't hold your breath.
Liberals' embrace of conspiracy theories about Russia stem from their inability to take responsibility for losing to Trump in 2016. Rather than face up to the reality that Hillary Clinton was an awful candidate, and that millions of voters no longer had faith in Washington establishment figures like her, Democrats resorted to claims that they had the election stolen from them. Trump was not just a bad president – he was illegitimate, a criminal even. He needed to be removed from office, as soon as possible.
Now that the Mueller report has blown apart their fantasies about a Trump and Russia conspiracy, will liberals focus on challenging Trump politically and trying to defeat him at the ballot box? Could Democrats try to develop policies to win back the working-class voters in middle America who have been deserting them in droves? Don't count on it. Based on the first reactions, some Democrats and their supporters are saying they want more investigations of Trump (as if Mueller's two years, 2,800 subpoenas, 500 search warrants and 500 witness interviews, at a cost of $25million, were not enough).
They will rely on the fact that Mueller did not reach a conclusion on a charge of obstruction against Trump to argue for these investigations. But proving Trump obstructed justice will be difficult, especially since there was no underlying crime to obstruct. Trump will no doubt say: how can it be a crime for me to defend myself against false charges? Others are pinning their hopes on the Southern District of New York pursuing Trump further for other possible crimes, but paying off a porn star is a far cry from a serious charge like treason.
Some advice to the Democrats and their supporters: let it go. Your conspiracy theories are dead, Trump will not be indicted. You have degraded our political discourse for two years. We are all exhausted with this Russia crap. Please, just stop, you are only making Trump more popular.
To enquire about republishing spiked's content, a right to reply or to request a correction, please contact the managing editor, Viv Regan.