Repeal the Porn Laws
The government's new age-ID scheme is a blow to freedom and privacy.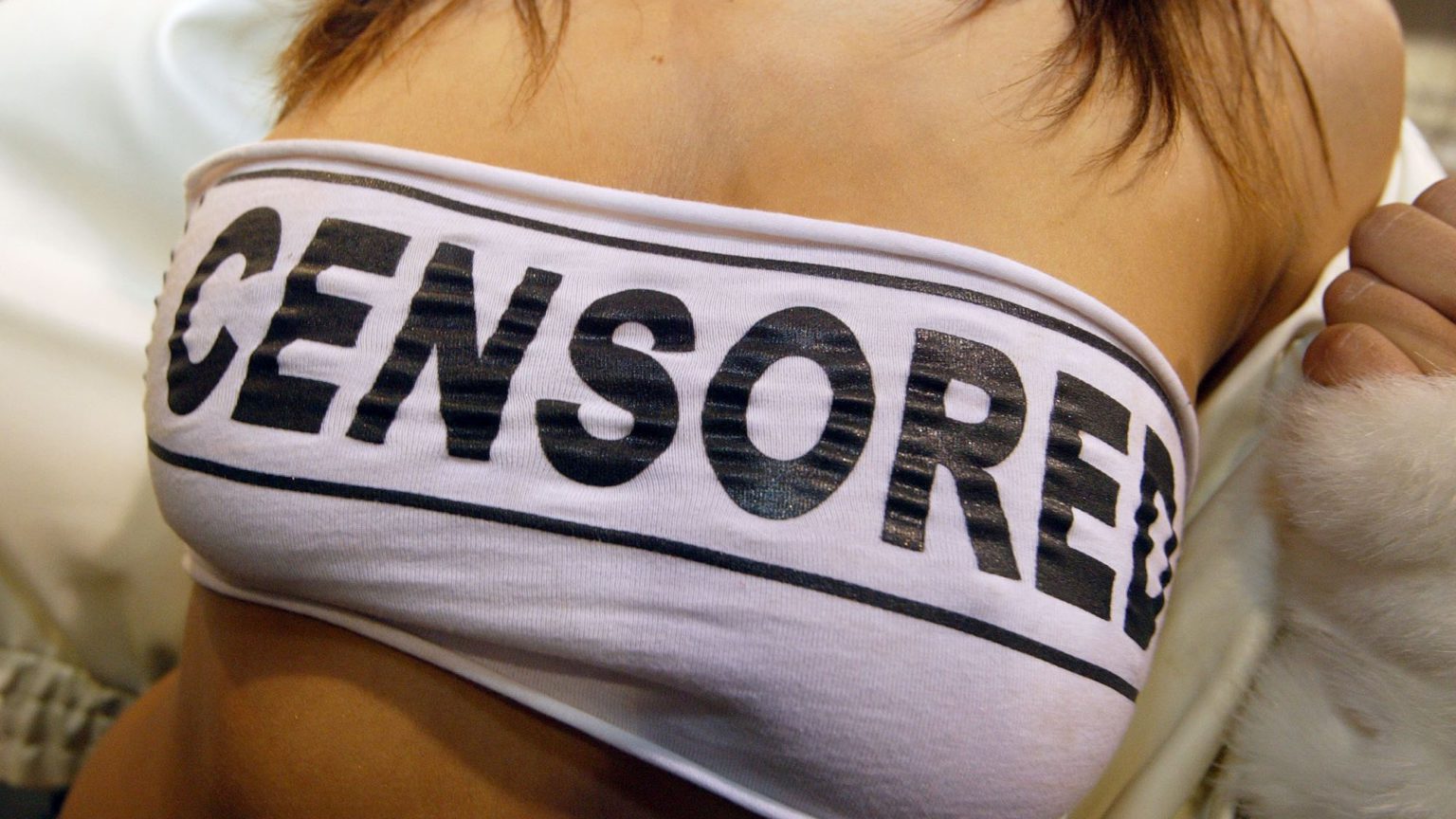 Our freedom and privacy are once again under attack – and almost nobody knows about it.
From next month, the UK government will block all adult websites. To get around the new filter system, users will be required to verify their age by either purchasing a state-approved porn pass at a local shop for up to £10, or otherwise enter a credit card, driving licence or passport when using porn sites.
This new system, originally legislated for in 2017, but repeatedly delayed due to implementation issues, is in the spirit of growing state encroachment on our lives. From the growth of government surveillance to nanny-state sugar taxes to the police knocking on people's doors about tweets, we are being told at every turn what we can say and do.
As ever, this measure is targeted at 'saving the children', but it infantilises all of us. In this case, it starts with the indignity of having to go down to your local shop to pay for permission to watch porn or go through an age-verification scheme. But many users will simply not want to go through the hassle, closing access to perfectly legal material.
Some commentators aren't even trying to hide that the ultimate motivation of age verification is limiting access to porn. One proponent of the 'porn block' (their words) has written that 'individual choice is all very well but' they hope 'a longer delay' will prevent the 'temptation' of looking up porn.
It's almost like Mary Whitehouse won and the sexual revolution never happened. The state is once again entering our bedrooms.
Most foreign adult sites will not bother with the effort and expense of introducing an age-verification system just for UK users. The British Board of Film Classification (BBFC), the traditional purveyors of censorship, will be responsible for enforcing the age-verification system. They will have the power to instruct internet service providers and social-media companies to block non-compliant sites and impose fines of up to £250,000. This will cut off access to substantial swathes of the internet for British users, particularly ones with more niche tastes or who want to support independent producers.
For law-abiding Brits who sign up to the age-verification systems and stick to the allowed sites, they are risking their privacy and reputation. It is madness to create systems that link individuals to the pornography sites that they view.
The most prominent provider of age-verification services is AgeID, developed by MindGeek: the parent company of the largest pornography sites including Pornhub, RedTube and YouPorn. They are set to profit from restricting access to pornography and selling the AgeID service to third parties. MindGeek has a less than shining history when it comes to data protection. Since 2012, they have had five major data breaches. In one case, MindGeek's servers were hacked and malicious code was inserted in the RedTube homepage to serve malware onto visitors' computers.
AgeID claims that it does not store personal information in plaintext or record what website users view. However, the danger remains that a malicious actor could hack the system, insert something into the code that records users and their viewing habits, and use this to embarrass or blackmail. Once the honeypot is created, it is just begging to be hacked.
Concerningly, the BBFC's code of conduct for age-verification providers, designed to protect privacy, isn't even mandatory. This raises the hazard of a government-mandated scheme leading pornography sites to store and sell users' porn habits.
There's also an inherent danger in normalising the entering of personal details to view adult content. This is Christmas Day to scammers, who will inevitably create lookalike systems to steal credit-card details and identification.
Of course, there's no reason to think that the scheme will even work.
Teenagers have been undermining internet filters for years. The government's claims that the scheme will mean that 'for children, pornography is no longer just a click or two away'. They're right. It'll be three clicks. Click one: turn on VPN proxy. Click two: open web browser. Click three: open adult site. There's also nothing to stop children using their parent's credit card, or using a second-hand porn pass.
There's also the other kicker: a lot of websites that have pornography will not be covered by the scheme. The system is only mandatory if the content of a site is more than one-third porn. This excludes many forums and social-media sites that contain a substantial amount of pornography.
This all raises the danger of tricking parents into a false sense of security. It will make parents think that there's no longer a need to monitor their children's online activity, without taking away the risks of them accessing inappropriate material. Outsourcing parental responsibility to the state does not work.
A YouGov poll this week found that three-quarters of the British public are unaware of the impending pornography restrictions. Just a third of the public think it will be effective.
The government won't know what has hit it when the backlash – fast, hard and confused – comes. It is time to spread the word so that the government repeals the porn laws.
Matthew Lesh is the head of research at the Adam Smith Institute, which is campaigning to Repeal the Porn Laws.
Picture by: Getty.
To enquire about republishing spiked's content, a right to reply or to request a correction, please contact the managing editor, Viv Regan.