Minding the Gap: filmmaking as therapy
Bing Liu's debut feature aims at being revelatory, but ends up feeling intrusive.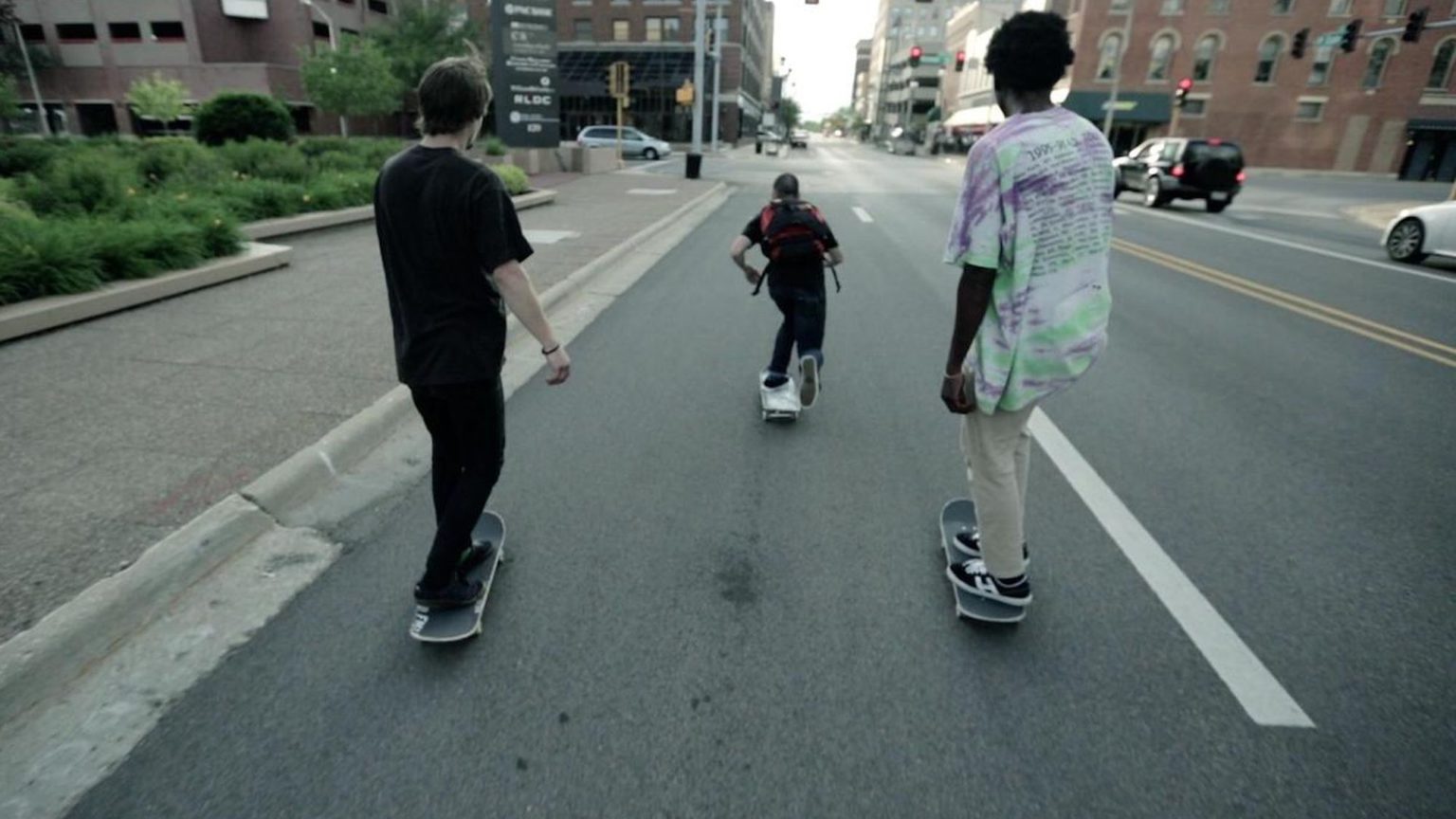 Minding the Gap, the debut documentary feature by Bing Liu, is a warm-hearted portrait of three young skateboarders who grew up in a crumbling Rust Belt town, and in chaotic, sometimes abusive, families. It's also, in part, a self-portrait – Liu is one of his subjects, and the other two are childhood friends.
Zack is the charismatic, de facto leader of the Illinois town's close-knit skate scene. Keire is a loveable, lanky teenager, and the lone black kid in a group of white skaters. And Liu is the quiet one turned filmmaker turned free therapist, who starts out filming his friends skating but ends up interviewing them to explore their childhood traumas, and his own.
Filmed over five years, with Liu travelling back and forth between his hometown and Chicago (where he moved to escape his troubled family), the story that unfurls is one of a shared history of domestic / child abuse, albeit one that casts a very different kind of shadow on each of the young men.
Keire was beaten by his late father, but still desperately misses him. Liu's mother remarried a sadistic alcoholic who made his and her life a misery. Zack, from what we see, got off more lightly as a child – but in a shocking turn we find out he has been hitting his girlfriend, Nina, the mother of his baby son.
'Toxic masculinity', racial identity and childhood trauma form the deeply therapeutic, mildly identitarian, frame for this film. But the interviewees are so close and open to Liu that their stories naturally resist easy, buzzwordy interpretation.
In the moments that Zack directly addresses his violence and drinking, he can't help but nod to his troubled past, his self-diagnosed fucked-upness, as if it explains his shameful behaviour. We see how 'self-reflection' can so often slip into mythologising and self-pity.
There's a remarkable intimacy and openness to Minding the Gap – so much so it can verge on the exploitative. The climax of the film is Liu interviewing his tearful mother about the violent man she brought into their lives and the shame she feels for the effect he had on her son.
At one point, on Father's Day, Keire shares a long, heartfelt Facebook status about his beloved late father – and that rather defines the approach of this very millennial / Gen Y film. The self is the ultimate subject. The public confessional is the means to overcome personal problems.
Minding the Gap is moving, in its way – and beautifully shot. But while it aims at being revelatory, it ends up feeling intrusive – even though we are being openly invited to intrude on these young men's lives.
Tom Slater is deputy editor at spiked. Follow him on Twitter: @Tom_Slater_
Watch the trailer for Minding the Gap below:
To enquire about republishing spiked's content, a right to reply or to request a correction, please contact the managing editor, Viv Regan.