Stop blaming schools for knife crime
Pupil exclusions are not the cause of the nihilistic youth-crime spree.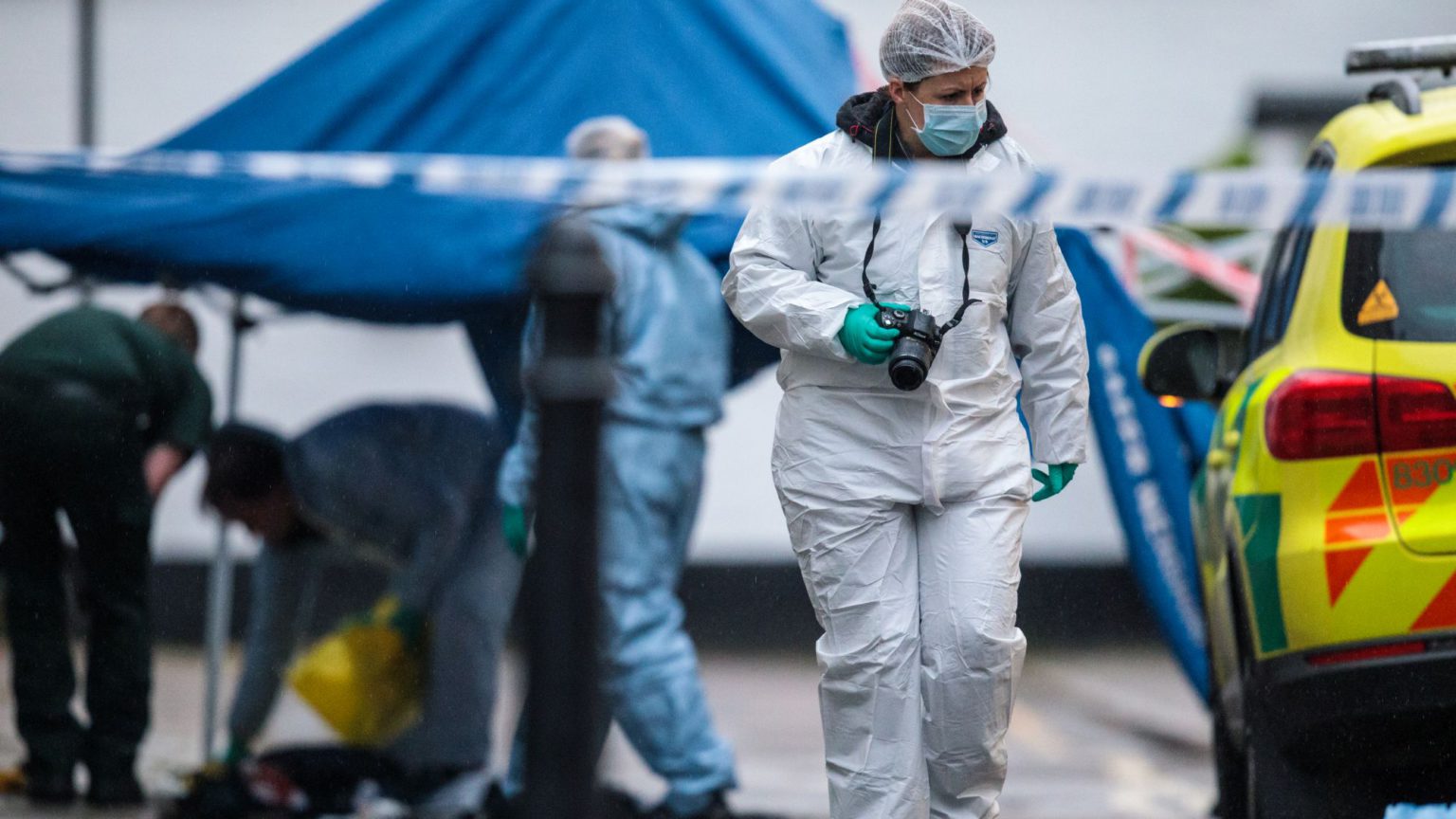 Apparently, there is no doubt about who is to blame for the appalling wave of youth stabbings in the UK – it's schools.
From the specialist centres for excluded pupils – referred to as 'gang grooming units' in the press – to mainstream academics that allegedly slam their doors in the faces of black children… according to many commentators, our schools are helping to stir up knife crime.
What's worse, schools are said to be washing their hands of difficult pupils for no other reason than to improve their exam results.
These are all now treated as matters of fact, including by the mayor of London, Sadiq Khan. He and six crime commissioners have written to Theresa May to urge reform of the system of removing difficult pupils from school, because 'excluded children are at much greater risk of becoming either perpetrators or victims of serious youth violence'.
It is highly simplistic to elide these two very different things – school exclusions and knife crime. It is leading to the scapegoating of teachers and heads for violence on the streets. Of course it is legitimate to ask if the education system is having some impact on crime, but I would urge those who want to do this to consider the following points.
Stop exploiting human tragedy
There has been a campaign against school exclusions for a few years now. On GCSE results day last summer, posters made by an anonymous group appeared on the London Underground. They showed the 'School to Prison Line', which apparently starts at Sent Out of Class, runs through Temporary Exclusion, and ends up at Prison and Reoffending.
The stunt coincided with a Guardian investigation which claimed that in a single year 45 schools excluded a fifth of their pupils. A Twitterstorm blew up around the Outwood Academy chain, after its Ormesby school was found to have suspended 41 per cent of its students.
The latest knife-crime discussion is part of this war on school exclusions. The aim is to discredit the exclusions process by casting it as not simply a cause of crime but also of children's deaths.
This looks like an abandonment of reasoned discussion. It is a cynical attempt to use the emotive issue of knife crime and human tragedy to force through a political argument, namely that schools shouldn't exclude so many pupils. This is a very bad way to approach matters of public policy.
Stop blaming schools for society's failings
The role of a school is to impart knowledge to children. Schools cannot fix social problems. They are not the arena in which something as complicated as knife crime can be resolved.
On the other hand, the crime commissioners who signed Sadiq Khan's letter are officials who were explicitly elected on a promise to keep citizens safe from crime. For them to point the finger of blame at schools is out of order, and an abdication of their own role.
Here, we have another example of the trend for disavowing responsibility for social ills by claiming the cause of those ills is to be found in the education sector. People whose job it is to crack crime should get on with it, and they should leave schools to fulfill their promise of bringing young people towards a mature understanding of the world.
Stop pushing questionable figures
Citing evidence from the Education Select Committee, which he chairs, Tory MP Robert Halfon claimed that because excluded pupils are twice as likely to carry a knife, schools must be held partly accountable for the knife-crime problem.
Yet, as has been pointed out by Ofsted's chief inspector, among others, correlation is not the same as causation.
Education blogger Greg Ashman made this point well in a post satirising Khan's letter to May: since children who commit knife offences are also four times as likely as other children to be claiming free school meals, perhaps free school meals are a factor in knife crime too?
It is obvious that many of the people who go on to attack others with knives will have been poorly behaved in school. But the use of statistics about schooling and crime is not scientific – it's scientistic. It is an attempt to claim the authority of science as part of the 'blame schools' discussion around knife crime.
Address the real problem
As a teacher, I have seen an ugly trend developing in youth culture in recent years, of which knife crime is but one example. Whether it is the glorification of self-harm and suicide, the attraction to jihadism or the fetishising of knives, a small but growing number of teenagers is indulging a kind of morbid death-urge.
This is not the time-honoured adolescent gothic fascination with mortality. This is something darker and nihilistic. It speaks of a generation that is losing its soul.
Technical solutions such as the Prevent deradicalisation scheme or the London mayor's anti-gang initiatives are superficial fixes to a deep moral and social problem.
There is a worrying sense of fatalism in the mindset that sees excluded pupils as going on inevitably to become criminals and knife-wielders. Such top-down fatalism is the last thing young people need to see today. Children need to be inspired with ideas and visions. To address the scourge of knife crime, we need to ask serious questions about how we became a society incapable of inspiring the young with something worth living for.
Gareth Sturdy teaches mathematics and English in London and is co-organiser of the Academy of Ideas Education Forum.
To enquire about republishing spiked's content, a right to reply or to request a correction, please contact the managing editor, Viv Regan.