A second referendum would be a grave mistake
Brendan Chilton of Labour Leave on why Labour's new policy is wrong.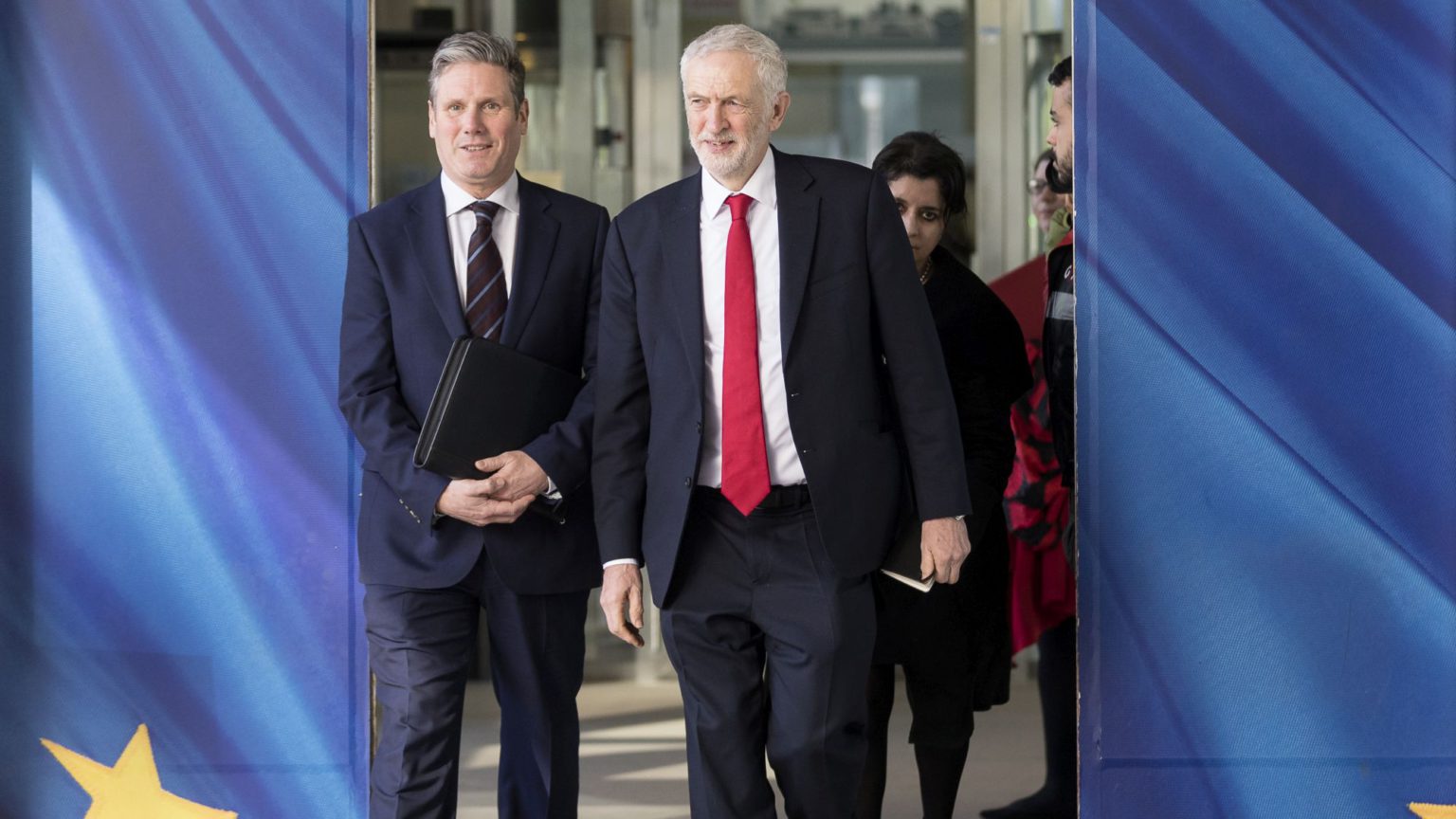 It was almost inevitable that, following the Labour Party conference in Liverpool last year, Jeremy Corbyn would be forced to support a second referendum on the UK's membership of the European Union. The Labour leadership has now proclaimed the decision of the conference. Labour is now officially the party of a second referendum, with the option of remaining in the EU.
This position is a total relegation of our commitment to the British people in our 2017 General Election manifesto. That manifesto said very clearly that we accepted the outcome of the 2016 referendum. What is really alarming is that this promise we made was overturned so publicly and with such ease and celebration. Though I guess, as history shows, democracy often dies to the sound of applause.
A historic 17.4million people voted to leave the EU. Many of these voters participated in our democracy for the first time, particularly those from among the lower socioeconomic contingent of the electorate. Of those who voted Leave, around five million subsequently voted Labour in the 2017 General Election. Many voters in marginal and Northern England seats, as well as in Wales, stuck with Labour precisely because we made such a clear pledge on the referendum outcome. Indeed, many seats that were expected to fall to the Conservatives held true to Labour because we held true to them on Brexit. All of this is now in grave peril.
There are scores of Labour seats that voted to leave the EU. This is why many Labour MPs in Leave constituencies are calling for a free vote on a second referendum in order that they might oppose the idea. They should have the right to do this so that all the world will see that democrats still exist within our party and that we shall continue to fight to deliver on the wishes of the British people to leave the EU.
The Labour Party is not the same beast it once was. But this is not because of the influx of members loyal to Corbyn, or the change in political ideology towards one more in tune with traditional socialist principles. The problem is that Labour is now more paternalistic in its outlook. Many well-known Remain supporters – like Labour's shadow Brexit secretary Keir Starmer – argue that a new referendum is needed to stop a No Deal Brexit, or because parliament is stuck in a feud with no clear end in sight. But the real reason they want another referendum is because they have never accepted the outcome of the first one and they want to overturn it.
Many Labour MPs and members want to stop Brexit and keep the UK in the EU. In doing this, they treat the British people like little children who need to be told what to do and how to behave. The 'we know best' attitude is now so prevalent that in Labour meetings anyone who advocates supporting Leave is sneered at or laughed at. The patriotic and truly internationalist soul of the party of Foot, Benn, Castle, Shore, Gaitskell, Bevan and Attlee is now on life support and gasping for breath.
We know that if Corbyn were free to act, then there would be no second-referendum pledge. We know Labour would have campaigned to leave the European Union. Alas, advisers and politicians surround him who are all prepared to sacrifice the Labour Party's prospects for government in order to satisfy their dream of a federal European state – something the people of Europe simply don't want, and never have. They argue that conditions have changed and the country may wish to remain. But their primary motivation is party unity – and a party that is prepared to put itself and its own unity before the largest ever democratic decision of the British people may not carry the people's support at the next General Election. The facts are obvious to anyone willing to listen: it is not more metropolitan, young Remain voters that Labour needs in order to win the next election.
Let's be frank – in a large number of London and Liverpool seats, Labour can afford to lose a few thousand of its voters who are motivated by the idea of staying in the EU. But we cannot afford to lose a single family in Dudley or a street in Ashfield. The majority of the seats we need to win to form the next government voted Leave. The writing is on the wall.
Brendan Chilton is director of Labour Future and co-author of 30 Truths About Leaving on WTO Terms.
To enquire about republishing spiked's content, a right to reply or to request a correction, please contact the managing editor, Viv Regan.