The dangerous destruction of Michael Jackson
The book-burning response to Leaving Neverland entrenches a worrying new precedent.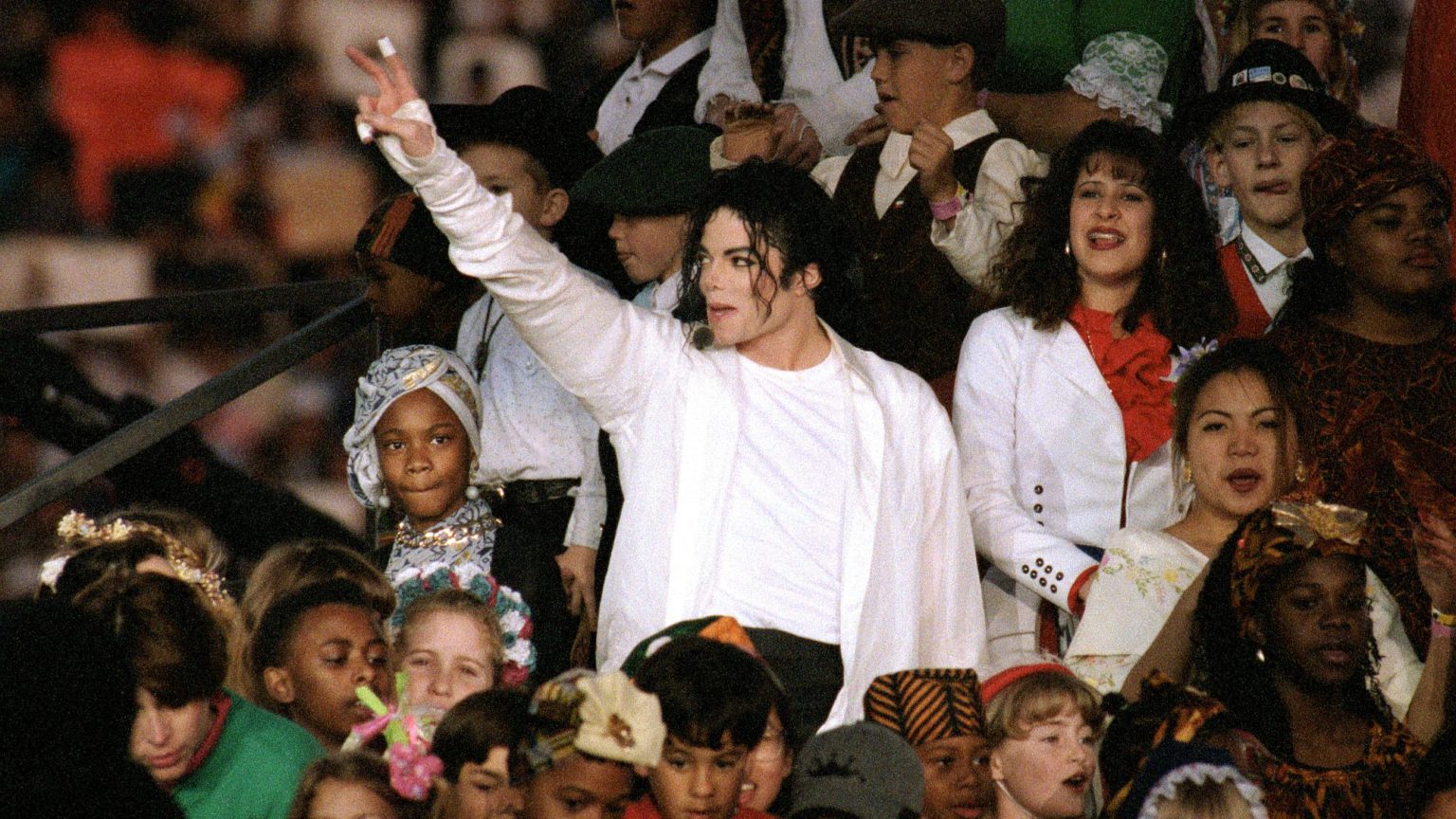 At the end of HBO's four-hour-long documentary Leaving Neverland, in which Wade Robson and James Safechuck allege, in often painfully graphic detail, that they were abused as children by Michael Jackson, we see a burning pyre of Michael Jackson memorabilia, including a replica Thriller jacket. It is a fitting scene with which to close.
That is, after all, how we are meant to respond today to allegations of sexual abuse and misconduct by the famous and the celebrated. By setting them on fire. Not literally, of course. But symbolically, through the burning up of their earthly presence. Everything they have done, everything they have produced, or achieved, is to be consumed in the heat of righteous rage and anger. They may still be alive, as in the case of actor Kevin Spacey or musician Ryan Adams, or dead, as in Jackson's case. It doesn't really matter. The objective is still the same: cultural erasure. And so Spacey is airbrushed out of a movie he's already filmed, and radio stations in the UK, Australia and New Zealand announce they will no longer play Jackson's music.
This year-zero impulse is not universal, at least not yet. For every pulling of a Simpsons' episode in which Jackson's voice appears, there are hundreds of broadcasters in the US and beyond who will continue to play 'Billie Jean'. For every tortured journalist, turning their conscience inside out as they wonder whether they will ever be able to listen to 'Smooth Criminal' in the same way again, there are thousands of Jackson fans spamming social media with heartfelt defences of their idol.
But the desire to efface a cultural presence deemed bad, even one as contemporary as Jackson, is certainly on the rise. We saw its first prominent manifestation in and around the Jimmy Savile abuse scandal, when suddenly a whole era of British pop culture fell under the burning eye of suspicion. Some figures, such as Rolf Harris, were rightly prosecuted. But others, such as Cliff Richard or dj Paul Gambaccini, were wrongly accused. And today, of course, we are still struggling to breathe amid the cultural firestorm of #MeToo, which continues to burn up reputations on the basis of allegations alone.
That is what is most troubling about this current desire to wipe out individuals, in all their moral and personal ambiguity, this urge to expunge them from the cultural record, to purge all traces of them from public life: too often, nothing has been proven. All are simply presumed guilty. And to fiery hell with any notions of due process.
Admittedly, Leaving Neverland is effective, playing on what we know already of this odd individual. The footage of Jackson accompanied on tours by an ever-changing retinue of young boys, and the fact they did spend nights alone with Jackson in hotel rooms, and at the Neverland Ranch, does provide the viewer with abundant grounds for suspicion. But it doesn't provide us with proof.
Likewise, the two accusers, Wade Robson and James Safechuck, offer moving testimony to the camera. They are convincing and credible. But then Robson was convincing and credible in 2005, when he took to the stand in defence of Jackson, over allegations of child molestation. And then he was not facing the sympathetic director of Leaving Neverland, Dan Reed, but fearsome prosecution attorney Tom Sneddon.
To want Jackson figuratively burned up is not justice, then. It is not even a case of rushing to judgement, because there seems to be very little judging, let alone reasoning, going on here. Rather, it is a rush to damn, to cast out, to banish. It seems to satisfy some almost existential need among some for the existence of evil; for an evil that is embodied in the freakish Jackson, or the sinister Spacey, or the monstrous Weinstein. By making them disappear, by disavowing them, by scrubbing them out, those doing so are simultaneously affirming themselves as morally correct. The damnation, the erasure, is an act of ersatz moral self-creation, a personal display of one's righteousness.
It may bring short-term comfort with every thumbs-up and retweet, but that need to demonstrate one's moral rectitude will persist, such is its existential insatiability. And so, after Jackson, it will be someone else, be it Robin Williams, whose off-screen behaviour is flitting ominously into the public eye, or, perhaps, Jim Morrison, or John Lennon.
What's odd about all this is that the book-burners of the past – from the Catholic Church's periodic fits of post-Reformation purification to the Nazis' destruction of un-Germanic art – always sought to justify themselves on the grounds of content. The books on Index Librorum Prohibitorum, or the works 'curated' in the Degenerate Art exhibition in Munich in 1937, were said to be contrary to Christian teaching or to exhibit un-Germanic tendencies. Today's cultural razing makes no such claims. Jackson's music is no more paedophilic than Spacey's films and TV work are somehow sexually abusive. But that's the grim, philistine irony of today's Fahrenheit 451 approach to culture: it is not concerned with the content or the meaning of pieces of music, or a film or performance; rather, it is concerned with the instant, pre-judicial damnation of the artist.
Heinrich Heine, in his 1821 play Almansor, warned that 'Where they burn books, so too will they in the end burn human beings'. Today, it seems that they are burning human beings through their books.
Tim Black is a spiked columnist.
Watch the trailer for Leaving Neverland below:
Picture by: Getty.
To enquire about republishing spiked's content, a right to reply or to request a correction, please contact the managing editor, Viv Regan.