Weeping for Shamima, but not the Yazidis?
ISIS members don't deserve our sympathy – ISIS's victims do.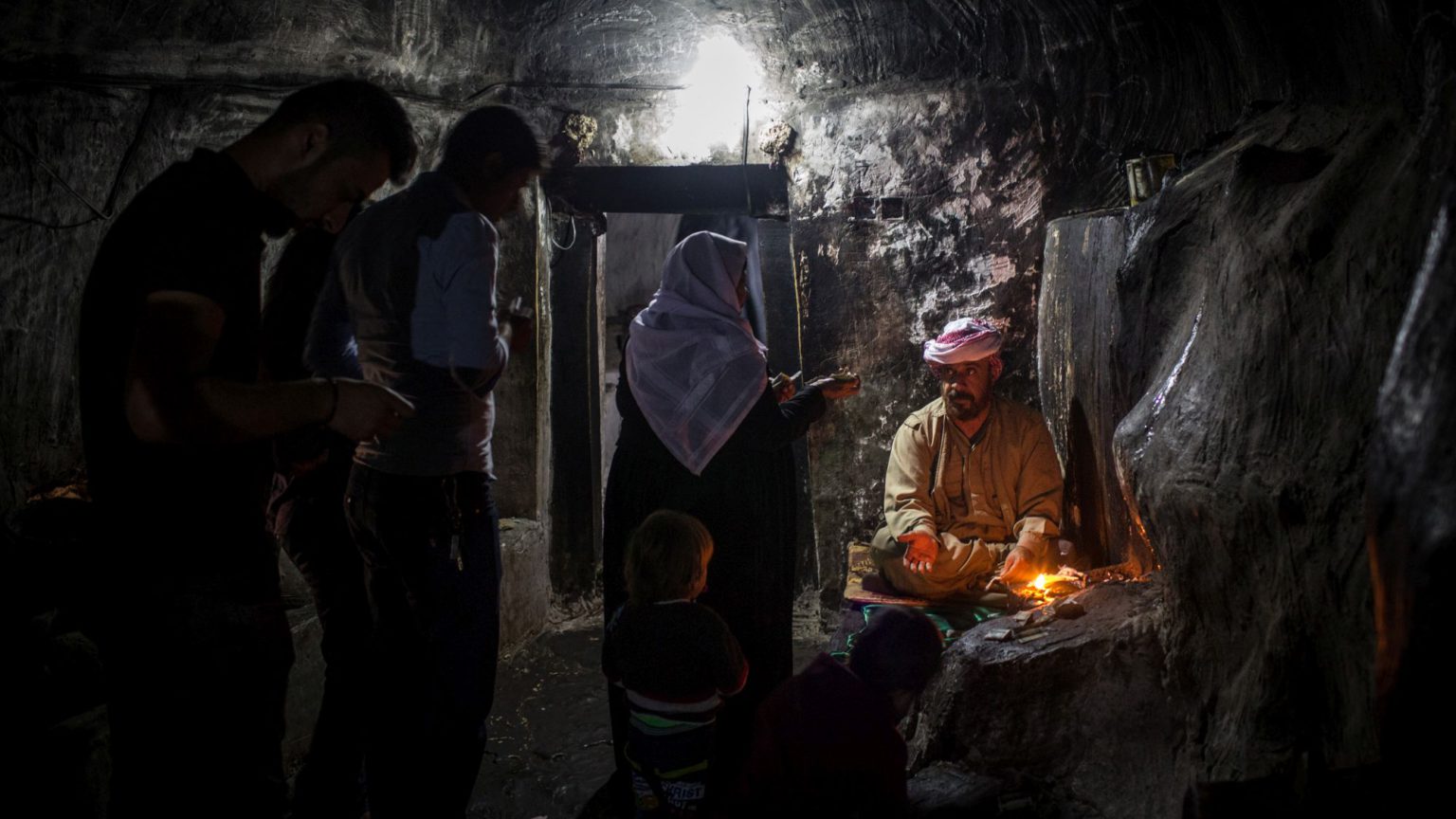 According to Home Office figures, 'ISIS bride' Shamima Begum is one of 900 British citizens who travelled to engage in the conflict in Syria. Today it is thought that 20 per cent of them are dead and 40 per cent are back in the UK. Many of those who returned are not considered a threat, as they returned during the early part of the conflict.
Begum's plea for sympathy has been the subject of significant media coverage these past few weeks. Sections of the liberal media have unashamedly suggested she's the victim of 'grooming' and was brainwashed. But she was no idiot. She knew all too well that she was joining the wicked caliphate – she planned her escape from Britain in 2015, along with two schoolfriends, meticulously.
When asked by Sky News last week if she knew ISIS was chopping off the heads of 'infidels' before she left for Syria, Begum said, 'Yes, I was okay with it. I was religious and I know it's allowed in Islam, so I was okay with it.' When she got to Syria, she told The Times, she wasn't 'fazed' by the sight of heads in dustbins. She has also said the Manchester Arena attack was 'justified'.
What's more, the unrepentant 19-year-old has named her newborn son Jarrah. According to historian Tom Holland, Jarrah was a 'general from the early days of the Arab conquests chiefly famed for beating the crap out of infidels'.
All this indicates that it was right that home secretary Sajid Javid decided to revoke Begum's citizenship. Rather than channelling our sympathy and focus on those who chose to join the ranks of unbridled barbarism, and who remain unrepentant for it, perhaps we should reflect on the real victims in this – the disappearing religions of the Middle East, who were targeted and brutalised by ISIS. Indeed, Begum's case should make us ponder why we've done so little to assist Yazidis or Coptic Christians.
Yazidis, considered Satanic by ISIS, faced a genocide of Biblical proportions. The practitioners of this esoteric religion believe in reincarnation, speak the same language as Kurds (Kurmanji), abstain from eating lettuce, and revere the angel peacock 'Melek Taus' – and it is because of the latter that ISIS accuse the Yazidis of being 'shaytan', or devil-worshippers.
This year marks the fifth anniversary of ISIS's genocidal killing and abduction of thousands of Yazidis in Sinjar, Iraq, which drove the Yazidis from their ancestral lands, on the edges of the self-declared Islamic caliphate. The Yazidis are no strangers to persecution – they are said to have endured 72 persecutions over the centuries. The clampdown against 'heretics' by Ottomans in the 19th century is prominent among them.
ISIS sold Yazidi girls and young women like cattle in public markets to the highest bidder, to become sex slaves for jihadists. Older women served no purpose for them, and so were killed and buried in mass graves. In Gerard Russell's book, Heirs to Forgotten Kingdoms, the former British diplomat speaks to a Yazidi Sheikh who reflects on what transpired. 'Our honour is gone, our livestock is gone, our women are gone, we have no future in Iraq', he says.
Referring to the Yazidis, in light of the debate over Shamima Begum, Tom Holland tweeted: 'What's depressing (but I guess not surprising) is how invisible girls are who were abducted at the age of nine or 10, sold into slavery, and gang-raped, compared to a girl who was unrepentantly complicit in their sufferings, and gets into newspapers solely because she is British.' The reality is that we have done little to support them – they are the forgotten victims.
Coptic Christians have also suffered immensely under ISIS and other Islamist groups. The haunting image of 21 Egyptian Copts in orange jumpsuits kneeling before armed men on a beach, said to be near Tripoli, was published in 2015, in ISIS's magazine, Dabiq. It has been indelibly fixed in my mind ever since – even though it is an image I'd much rather forget.
A 15-minute online video, 'A Message Signed With Blood to the Nation of the Cross', showed their beheadings. Their ultimate sacrifice was later recognised in the book of martyrs by Coptic Orthodox Patriarch Tawadros II. The bravery of these men in the face of unadulterated evil is particularly poignant. Our sympathy should lie with victims of this terror, not those like Begum who justify it, who say they were 'okay' with such beheadings.
Emma Webb, director of the Centre for the Study of European Civilisation at Civitas, tells me: 'Sympathy for Begum is perverse. When the perpetrator comes crawling back, how can you say it would be a betrayal of "our values" if we do not bring them home or have sympathy for them? This stance is a disgusting injustice against countless Yazidis and Christians whose home has been savaged and whose daughters have been raped, killed and sold into slavery by the group Begum has not disowned in any sense. These girls deserve sympathy, refuge and support… These girls are the traumatised victims, not Begum.'
'Some say stripping her citizenship will "help Islamists"', Webb goes on. 'What will really help Islamists is falling for their manipulation – making themselves the victims and blinding us to who the real victims are. It is eroding our morality and distorting our perspective.' Labour leader Jeremy Corbyn, however, believes Begum should be allowed to come back, while our liberal intelligentsia and chattering classes continue with their reprehensible virtue-signalling on the issue.
They just might want to pause and consider how Begum's acceptance of beheadings make other faiths feel. It is an act of evil familiar not just to Copts and Yazidis, but to religious minorities here in Britain, too. In 2010, two Sikhs in Pakistan's tribal north-west were kidnapped and beheaded by the Taliban – who had imposed the jizya, or tax of humiliation, on non-Muslims. In fact, Sikh history is littered with examples of beheadings under India's Muslim invaders – at one point, we even had a price on our heads. In 1675, the 9th Sikh Guru, Tegh Bahadur was beheaded for standing up for the freedom of belief of Hindus in Kashmir, who were being forcefully converted to Islam. Sikhism evolved into a military religion for the purposes of survival. But you probably won't read about this in the Guardian, or hear about it from liberal raconteurs on Sky News. The terror attack that killed 44 paramilitary Indian police in Pulwama, Kashmir last month highlighted the ongoing legacy of religious extremism in the troubled region.
Our compassion for Begum is seen by our enemies as a sign of our weakness – it emboldens them. The home secretary's decision to revoke her citizenship was right – she is a national security risk. Nevertheless, he has taken responsibility for her son (who remains British) because 'children should not suffer'.
If any good is to come of this, we must remember the terrible suffering of Yazidis and Coptic Christians at the hands of the jihadist group Begum willingly embraced – like the 21 martyrs who courageously accepted death on that Libyan beach, and the innocent slain in Sinjar.
The question we really need to ask ourselves is, what more can we do for them?
Hardeep Singh is a writer based in London. Follow him on Twitter: @singhtwo2
To enquire about republishing spiked's content, a right to reply or to request a correction, please contact the managing editor, Viv Regan.