The Guardian's anti-Brexit fake news
An article, since deleted, made nonsense claims about the treatment of EU migrants.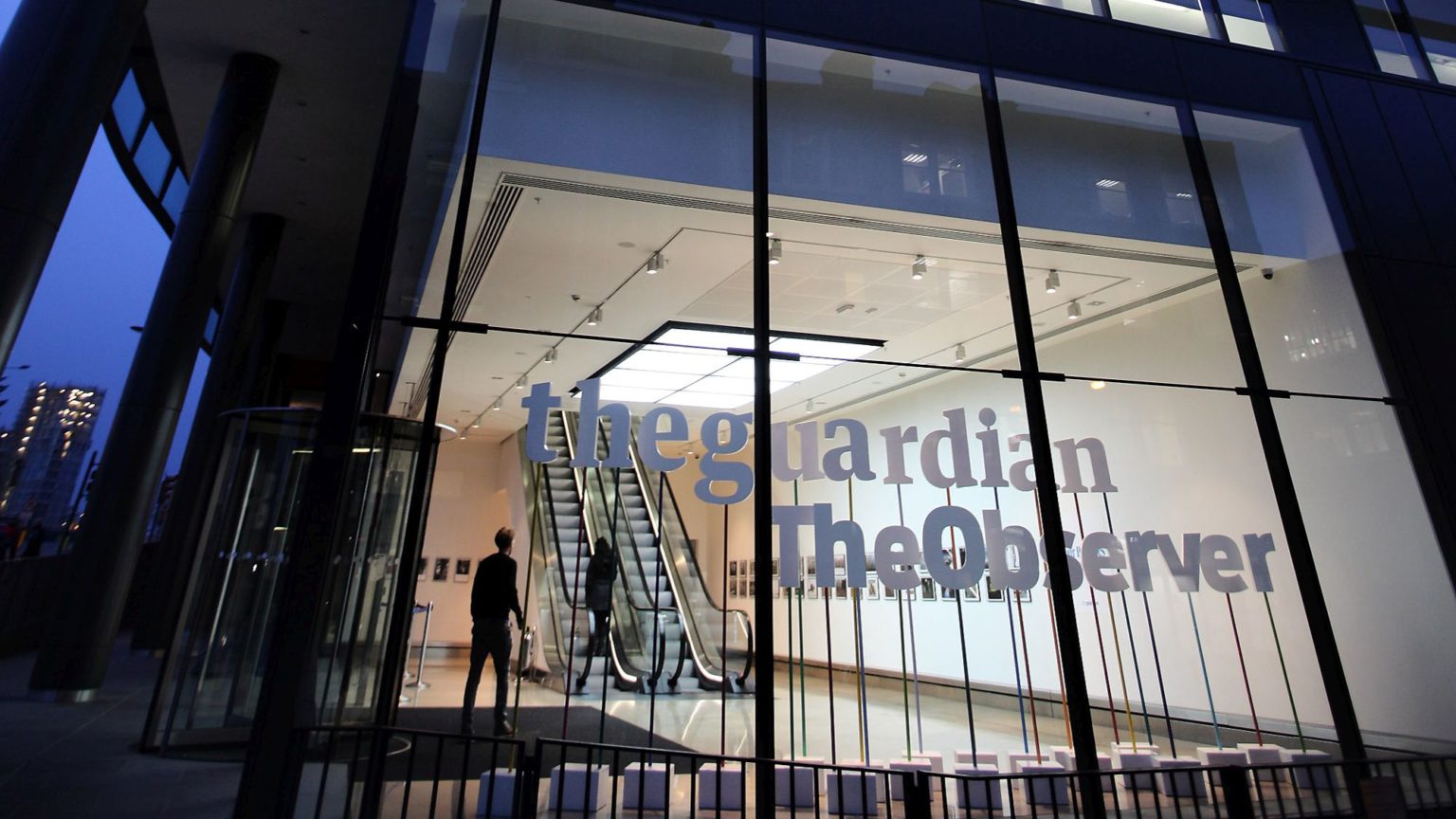 The Guardian has once again published scaremongering fake news about Brexit. It has held its own bias above that of objective fact, openness and transparency.
In a now-deleted opinion piece, Anna Maria Tuckett, an EU migrant and carer for her disabled son, wrote that she had been advised she was 'unlikely to qualify for citizenship' after Brexit and therefore could be deported and separated from her son. The piece also seemed to suggest that she could be denied settled status because she is a home-based carer.
If this were true, it would, of course, be a travesty. I could understand why the Guardian would run it. A faceless Home Office official taking an immigrant mother and carer from her son because of the evils of Brexit. It's liberal clickbait.
The only thing is, the story is total rubbish.
We've known for a long time that the Guardian will push the agenda of snotty, arrogant elites and tell us mere mortals what we're supposed to think. The problem, of course, is how often it gets its facts wrong.
Its opinion section's slogan, quoting its late and great editor CP Scott, is 'comment is free, but facts are sacred'. But whether it is spreading fear of fake news (distinct from the fake news it seems happy to publish), or spinning any and every story as a tragic failing of Brexit, the Guardian is failing to live up to Scott's standard.
A day after Tuckett's piece was published, the Guardian's reader's editor, who does a sterling job issuing corrections to poor pieces (I don't envy his workload), issued an update. It turns out that the Home Office had challenged the entire basis of the article.
A correction appeared telling readers that EU citizens would not be penalised for being 'economically inactive', and that they needed only to provide identification, proof of residence and a declaration of any convictions in order to stay in the country post-Brexit. It also made clear that the claim that Tuckett was 'unlikely' to be given settled status came from friends and a 'migration think tank', rather than the Home Office. Which think tank? No one knows. It didn't see fit to tell us.
When you try to find the article now you get a page that says it has been removed (rather amusingly, the related stories are eight other removed articles). The Guardian, unwilling to admit to its failures, claims that the piece was 'taken down because it was found to have been based, in good faith, on outdated information'. This was after 16,000 people had shared it.
So now we have no ability to hold either the author or the 'think tank' it is claimed advised her to account. Either the Guardian knows that no think tank did advise her, in which case the paper's editors failed in their basic due diligence, or it has covered up the lying think tank's identity.
If there really is a think tank out there advising people that Brexit will separate immigrant mothers from their disabled sons I want to know which it is. I want it to explain itself and publicly acknowledge that it has sown fear for naught. The Adam Smith Institute, where I work, welcomes debate on our positions. We expect that standard of others in the field.
The Guardian has repeatedly said that think tanks have a duty to be open and accountable. It is a particular shame, then, that it is refusing to name the organisation that seems to have scared someone about their migration status.
The Guardian should commission an independent investigation into this affair to determine the identity of this anonymous think tank, if it does indeed exist, and how this article was published without basic fact-checking.
It has to step up if it wants to carry on being taken seriously.
Matt Kilcoyne is head of communications at the Adam Smith Institute. Follow him on Twitter: @MRJKilcoyne
To enquire about republishing spiked's content, a right to reply or to request a correction, please contact the managing editor, Viv Regan.