Gender pay-gap data is worse than useless
The obsession with the gender pay gap is preventing us from asking more important questions about how we work.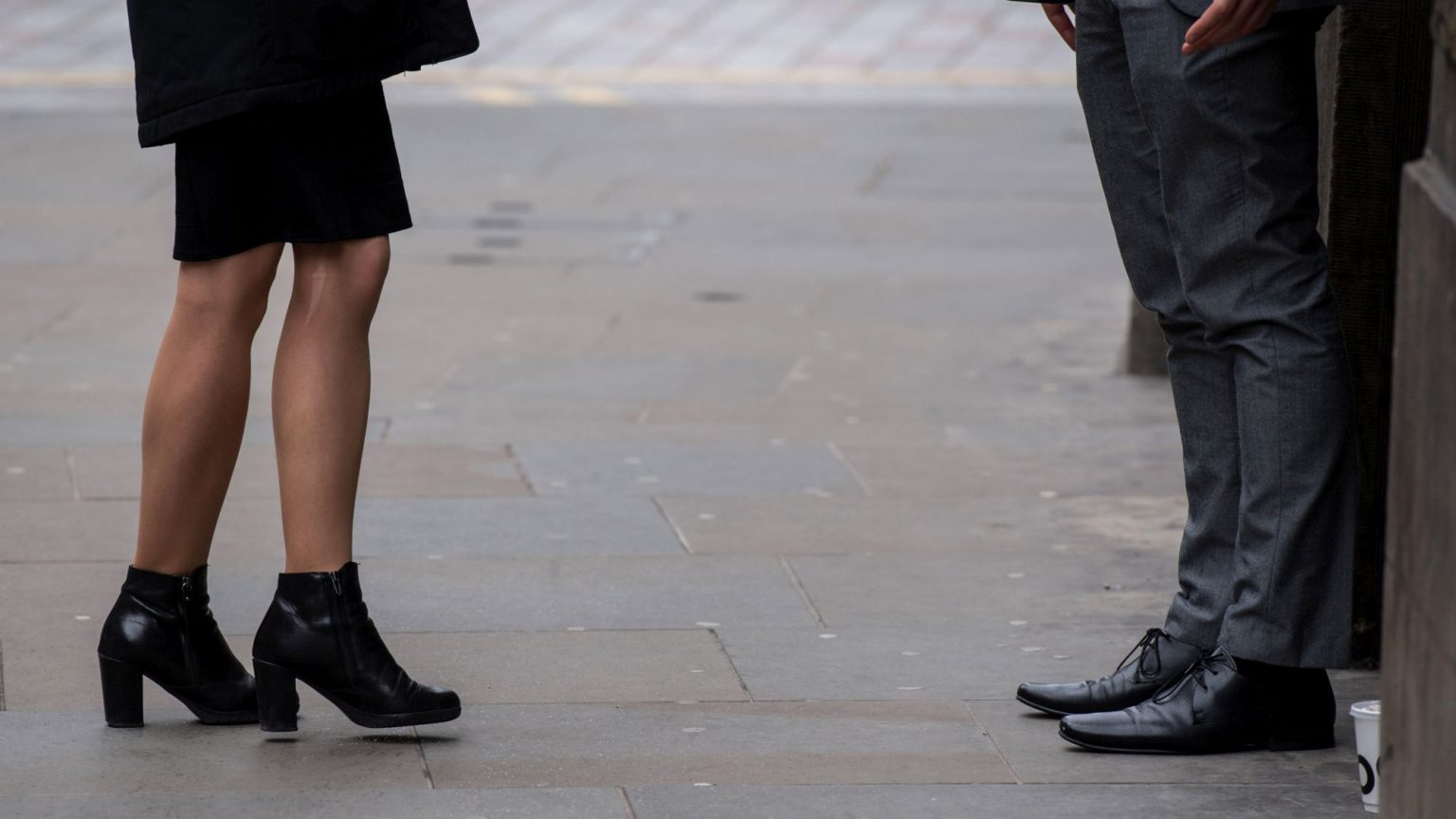 The gender pay gap rears its ugly head once more as the now annual round of companies releasing their pay disparities gets underway. But not only does this dodgy data tell us next to nothing about sexism in the workplace, it also paves the way for solutions that are at best tokenistic and at worst counterproductive.
Research out this week claims that it will take 36 years to close the gender pay gap. Before getting outraged, it's worth keeping in mind that in 2015 we were told it would take 118 years to end this headline-grabbing expression of the sexism apparently rife in our workplaces. In 2016, it was said to be 170 years; in 2017 we needed to wait 217 years and, in 2018, 202 years. So, progress!
Of course, these crazy statistics bear little relation to the reality of most people's earnings. The '36 more years of patriarchal pain' refers solely to the 860,000 men and women who earn over £100,000 a year. The good news for members of this exclusive club, the news that doesn't make for headlines, is that the number of female top earners has grown by 75 per cent in five years. This is almost double the rate at which men tipped over the £100,000 threshold. Ultimately, whether we focus on the good or the bad, to infer anything of general relevance from this tiny proportion of the population requires a delusional faith in the greater feminist cause.
Given that the median annual income for both men and women working full time in the UK is only £28,677, there are likely to be few shedding a tear over the plight of these well-paid women or cheering on their successes. Campaigners and journalists surely know that tendentious statistics based on either a tiny proportion of the population, one specific company or, at the other extreme, the entire global workforce are, at very least, open to interpretation. But any opportunity to add to the narrative of sexist bosses doing down oppressed women must, it seems, be grasped.
Pay-gap statistics tell us little. It is illegal to pay men and women different rates for doing the same work, but the data released by companies doesn't expose breaches of the law. We are not given a comparison of the pay of men and women doing the same jobs, at the same level of experience, for the same length of time. We can only assume that if we were given these figures a boring picture of men and women being paid pretty much the same would emerge.
Instead, the company pay-gap data compares the wages of men and women doing different jobs: cabin crew and pilots for example, or bank clerks and stockbrokers. The statistics might tell us that more men are pilots or more women work as bank clerks but they do not tell us why. They also tell us nothing about social class and employment. When we compare cabin crew and pilots, we are led to believe we are comparing men and women from a similar background and with equivalent qualifications. What is more likely is that the well-educated, middle-class women who are not becoming pilots are taking jobs as vets or doctors or lawyers, and earning a roughly similar salary.
Neither do pay-gap statistics tell us about the decisions women make, especially when they have children and often, in conjunction, husbands, partners or other family members. Very few women now give up work altogether once they have children. The unemployment rate for women is the lowest it has been since statistics were first collected in 1971. Over 70 per cent of women aged 16 to 64 are employed and more women than ever before are employed full time. New jobs being created include full-time positions. There is no evidence to suggest a large number of women want to work full-time but are nonetheless relegated to part-time jobs.
Although women in the UK remain in employment once they have children, a significant proportion cut their working hours. And in most jobs there is a link between wages and hours worked: working fewer hours means, unsurprisingly, a lower annual salary. Countries, like the UK, with the most flexible labour markets have the most women in employment but the biggest gender pay gap. Countries with a less flexible workplace, where people must choose between working full time or not at all, tend to have a lower gender pay gap but fewer women employed overall.
The trade-off between hours worked and pay is accepted as a fact of life by most men and women. More flexibility, more freedom to work fewer hours or part-time may be great for quality of life, but, unless pay increases just for women, more flexibility will not close the gender pay gap.
This weekend Dawn Butler, shadow women and equalities secretary, announced Labour's plans 'to introduce rights to flexible working from day one of employment' in a bid to ensure that 'no woman will be shut out of the workplace because they're a mum or they care for a parent or a disabled loved one, or both.' Combining work with family commitments – perhaps starting earlier, having a shorter lunch break and finishing in time to pick the kids up from school – sounds great in theory, if somewhat exhausting in practice.
Butler said the plan for more flexible working would 'help to tackle the gender pay gap and gender segregation in the workplace by increasing employment and promotion opportunities for women'. But flexible working will not, in and of itself, mean women are paid more. Flexible working only leads to a reduction in the gender pay gap if women work more hours or if men work fewer hours. It neither provides families with more money nor reduces the burden of work overall.
The insistence on seeing the workplace through the prism of gender gets in the way of a more ambitious discussion about what might make life better for everyone. In the UK, working hours fell steadily from the time of the Industrial Revolution to just after the Second World War. Since then, there has been no significant drop in the time we spend at work. A more productive economy could allow both men and women to earn more money while working fewer hours. Likewise, improving transport infrastructure could mean less time spent commuting and more time free for everyone to spend as they please. But thinking big about how we work means going beyond an obsession with the gender pay gap.
Joanna Williams is associate editor at spiked. Her new book, Women vs Feminism: Why We All Need Liberating from the Gender Wars, is out now.
To enquire about republishing spiked's content, a right to reply or to request a correction, please contact the managing editor, Viv Regan.