Market forces shouldn't shape education
School should open children's minds, not provide them with job skills.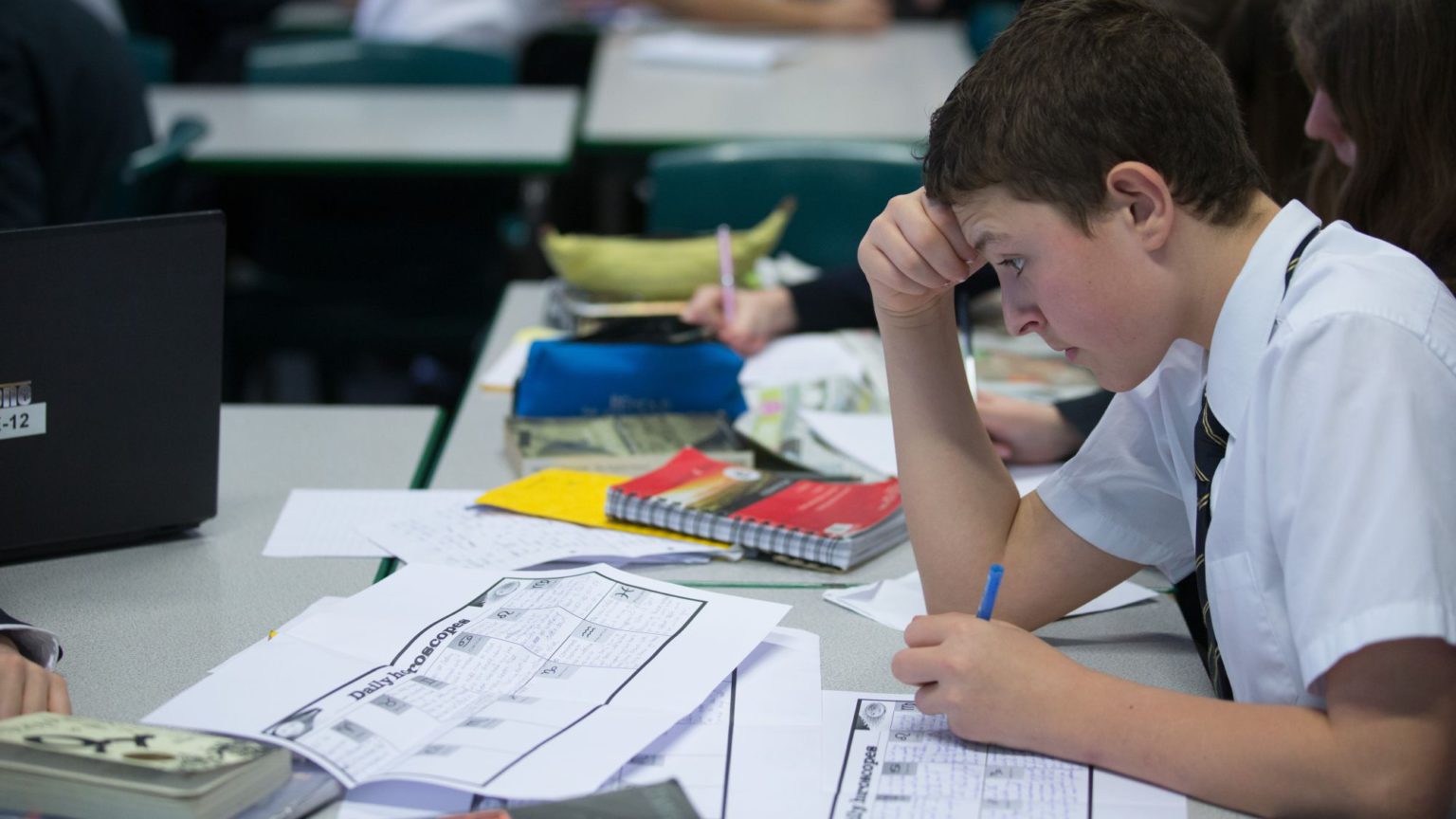 Would another radical change to GCSEs and A-Levels benefit pupils in England? Robert Halfon MP, chair of the House of Commons education select committee, thinks so. He has proposed sweeping changes.
He thinks GCSEs should be scrapped and A-levels should be replaced by a mix of academic and vocational subjects. As with every proposed radical education policy, Halfon's suggestions are unlikely to be taken forward as a whole, but they do raise serious questions about education in the 21st century.
Halfon has criticised GCSEs as 'pointless' and warns that skills shortages in the labour market are a consequence. He says the oncoming 'march of the robots' could remove a quarter of jobs, and so our education system needs to prepare children for this new reality. Behind his talk of knowledge engagement, providing children with skills for business and industry is Halfon's real aim.
Haven't we heard this all before? Successive governments since the Butler Education Act of 1944 have attempted to reform the curriculum to meet the changing needs of industry and the economy – and all have failed. No one knows what the jobs of tomorrow will be, what they will look like, and what specific skills they will require. While it's important that we do something as educators and a society to equip children for life after school, this is not the answer.
What children need is an engaging curriculum, led by passionate subject specialists, that enables them to think deeply, independently and flexibly. The only way to achieve this is through a traditional education system that promotes knowledge, creativity and gives teachers the space to explore ideas with their pupils.
Our education system should be geared towards equipping children with the best that has been thought and said, so that they may go on to create, adapt, develop and transform the world around them. A focus on skills, acronyms, fads and buzzwords fails to do this. There's a reason PPE graduates are the most sought after. They have a broad range of knowledge, the ability to think creatively and apply their knowledge to different areas. While not all children can go on to study PPE at Oxbridge, this is still something we can learn from.
The education system needs reform, but it is to the past that we should be looking, not an unknown future. We must equip children with the knowledge to transform the world, not the skills to fit into it.
Christopher Beckett is a trainee RE teacher at a school in east London. Read his blog.
Picture by: Getty.
To enquire about republishing spiked's content, a right to reply or to request a correction, please contact the managing editor, Viv Regan.