Working-class Leavers knew what they were doing
Posh Leavers are presented as con men, poor Leavers the conned.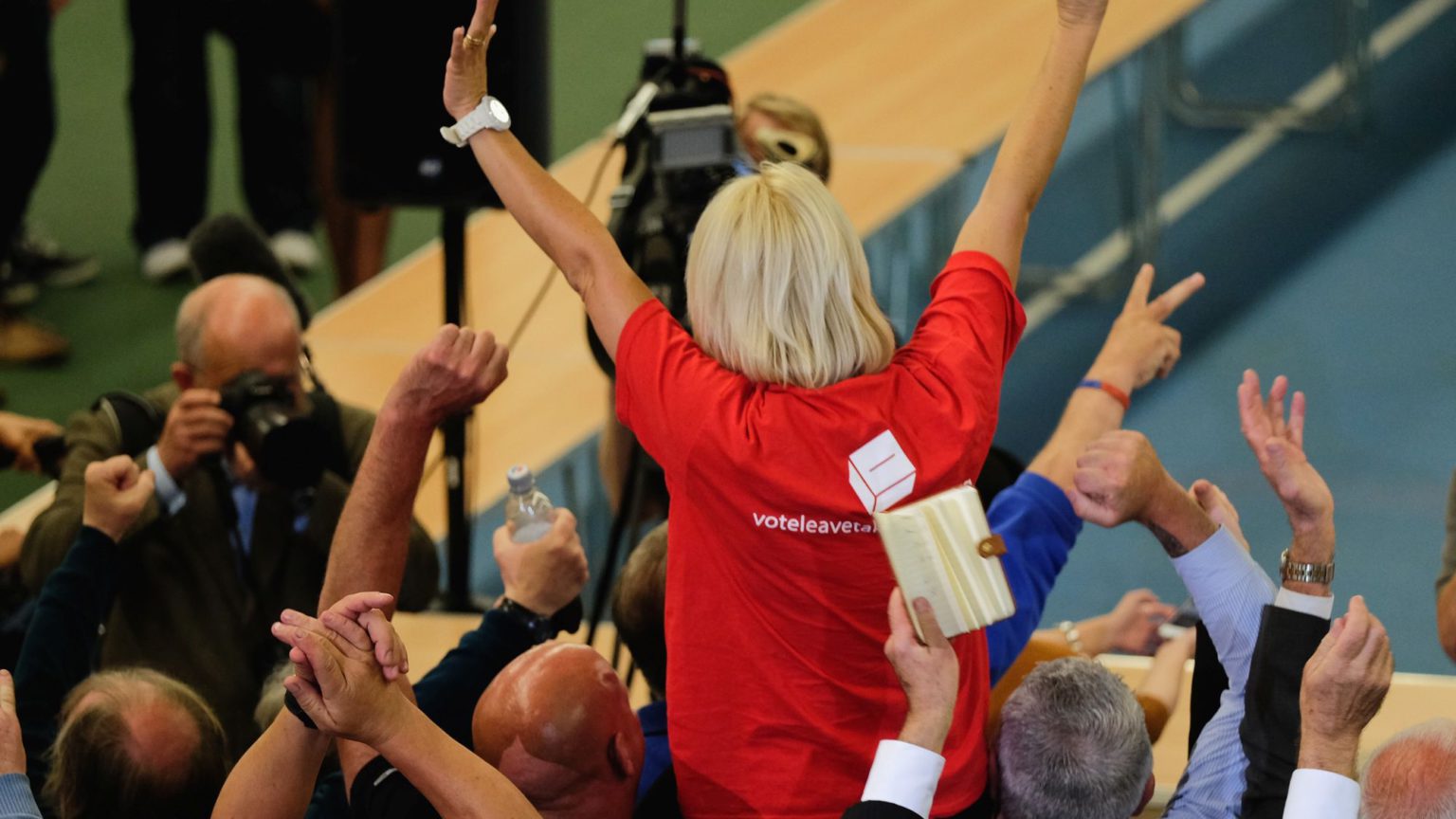 Calls for a second referendum started almost as soon as the UK voted to leave the EU on 24 June 2016.
Since then, a narrative has evolved that seeks to delegitimise the Brexit vote. The idea that working-class people are in one way or another deficient, that they were asked to make a decision they should have never been allowed to make, lies at the heart of it.
Immediately after the referendum, working-class Leavers were depicted by many as racists and far-right nationalists, dark sub-political creatures turning on innocent immigrants and blaming the 'tolerant' EU.
When it became clear that one third of Labour supporters had voted to Leave, this narrative became unsustainable, for some.
The focus was then moved from the alleged bigotry of working-class Leavers to their general ignorance, their failure to engage with the contemporary world. Leavers were portrayed as uneducated and unable to comprehend the plentiful opportunities offered by the cosmopolitan order.
Finally, the narrative was refashioned as something more, superficially, sympathetic. As it became clear that the resistance to Brexit had to rely on Labour support, an argument about why Brexit voters were wrong was made that was more in-tune with the sensibilities of the pro-Corbyn left in the metropolitan communities of the south.
The demonisation of the lower classes needed to be more discreet. The narrative became that Leavers' psycho-social deficiencies had social causes. Commentators cherry-picked socio-political analyses to suggest that working-class Leave voters were simply the 'left behind', the rightfully disillusioned.
The argument was that the enraged workers of the north of England still made a fatal mistake. Unable to understand their emotions, they had simply fallen prey to a deceitful campaign, dubious entrepreneurs and political cons from the far right. They were talked into an illusion. Their rejection of the supposedly progressive EU was a frenzied act of self-harm. It was a cry for help.
While their anger was presented as justified, their decision to vote Leave was presented as illegitimate. They were simply unable to comprehend what was actually in their best interests.
The accusation of irrationality was reserved, primarily if not exclusively, for working-class Leave voters. The wealthy businessmen and politicians who also supported Leave have been presented as immoral, but not naive. They are talked of as self-interested and scheming, or ideological purists. But they are given agency, while working-class Leavers are not.
Narratives are typically constructed around polarities, and the anti-Brexit narrative is no exception. Opposite to the working-class Leavers' confused and vulnerable thinking lies the pure logic of experts. Economic advisers, technical specialists – their judgement sharp as a razor, unclouded by social disadvantage or vested financial interest.
Depriving social actors of agency, and ultimately their humanity, is of course nothing new. It has always been an integral part of autocratic forms of authority. Women, ethnic minorities and the poor are just a few social groups that have historically been perceived as irrational, emotionally unmanaged, and dangerous to the established social order.
But what is noteworthy in the anti-Brexit narrative is its outrageous claim that it is 'progressive' to undermine voters in this way. It is presented as an act of duty against reactionaries and xenophobes who are seeking to divide us and make us poorer.
Orchestrated by the extreme centre, fiercely promoted by the corporate media, and swallowed wholesale by the centre right, centre left and, sadly, some on the Labour left, the post-referendum, anti-Brexit narrative is a disturbing attack on the political mind.
Any true progressive should oppose it.
Antigonos Sochos is senior lecturer in psychology at the University of Bedfordshire.
Picture by: Getty.
To enquire about republishing spiked's content, a right to reply or to request a correction, please contact the managing editor, Viv Regan.