Peter Hitchens and me
Students can stand up to campus censorship. I'm glad I did.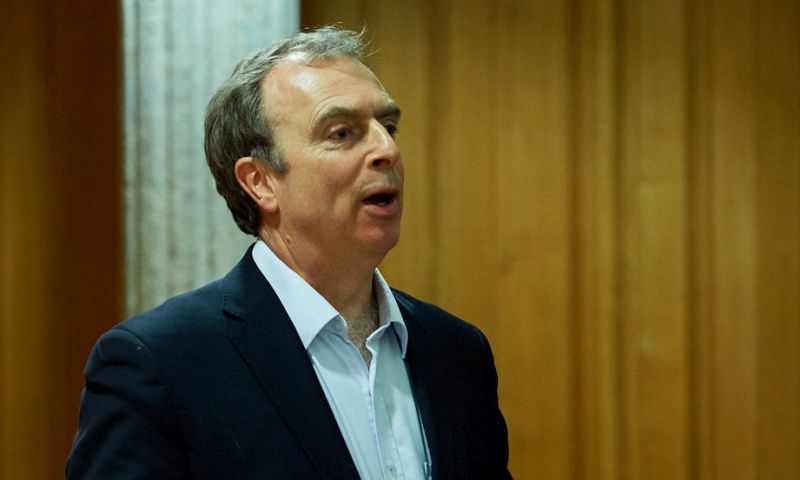 I was saddened, but not surprised, to read this week that another students' union has blocked another 'controversial' speaker. This time it is the turn of the Mail on Sunday columnist Peter Hitchens, whose speech at Portsmouth University has been cancelled because his presence would not chime with the students' union's LGBT+ month.
The University of Portsmouth Students' Union claims that the talk can go ahead at a later date. But as anyone who has tried to host contentious events on campus will know, this kind of meddling is aimed at grinding down student organisers and stopping certain events going ahead at all.
Exactly three years ago, I wrote to Hitchens to invite him to speak at the University of Sussex. At the time I was a masters student and the president of the debating society, which was affiliated to the students' union.
The debate concerned the legalisation of cannabis. Hitchens was then and remains the most influential commentator in the UK media to argue against reform of this kind.
But students'-union officers feared hosting Hitchens would offend LGBTQ+ students – despite the fact that the debate had nothing to do with gender or sexuality. They would not confirm if it would be allowed to go ahead.
Despite my protests, people on the events team told me that even if the debate did go ahead, it would require a robust risk assessment and I would have to spend five precious minutes reading out the Safe Space policy at the beginning of the debate. They were trying to micromanage us, as they did with all students who tried to host speakers deemed 'controversial'.
For this reason, and with the debate drawing ever closer, I decided to go slightly rogue and take matters into my own hands. I put on the event without the official sponsorship, or endorsement, of the students' union.
Peter Hitchens, for his part, would only accept the invitation if we could provide him with accommodation and pay for his travel. For this reason, as I wasn't allowed to tap into the debating society's funds, I offered him the luxury of staying in my grotty bedroom in our student house in Lewes. Much to the bemusement and amusement of my housemates, I tried to sleep on the sofa in the living room, but the sound of Hitchens's snoring unfortunately kept me awake. And while I promised to subsidise his train fare, I never did due to limited funds at the time.
But the discomfort of tidying my room, the lack of a good night's sleep, and a £50 train fare debt I still haven't paid, was worth it for a memorable debate in which Peter Hitchens's side was soundly beaten by former drugs minister and Liberal Democrat MP Norman Baker, who teamed up with a student to argue the merits of drug reform.
If I hadn't gone it alone, the event probably would never have happened. Organising that debate was among the best moments of my student days. The students' union wanted to take that away from me – for my own safety, apparently.
That censorship on campus has become so common is a great shame. Debating and questioning people you profoundly disagree with is enriching. It gives young people the tools to shape their future. Trading opposing views is a fundamental part of living in a free society.
The ugly truth is that students' unions, contrary to their cries of innocence, have become Stalinist creatures intent on curtailing free speech. Rather than creating an environment that empowers students to challenge views they disagree with, SUs instead promote a sense of victimhood and encourage students to wallow in a self-pitying righteousness.
What I hope my story about Peter Hitchens shows is that, while students'-union bullies may want you to think they control who comes to campus, they don't. Students should feel brave enough to stand up to them. I'm glad I did.
And Peter, if you're reading this, email me with your sort code and account number. I'll see what I can do.
Paul Millar is a parliamentary researcher advising Labour MPs and a graduate of the University of Sussex. Follow him on Twitter: @MrPaulMillar
Picture by: Nigel Luckhurst.
To enquire about republishing spiked's content, a right to reply or to request a correction, please contact the managing editor, Viv Regan.