Liam Neeson vs Twitter: another formulaic, scripted melodrama
The rage against Neeson has cast little light on the issues his outburst supposedly raised.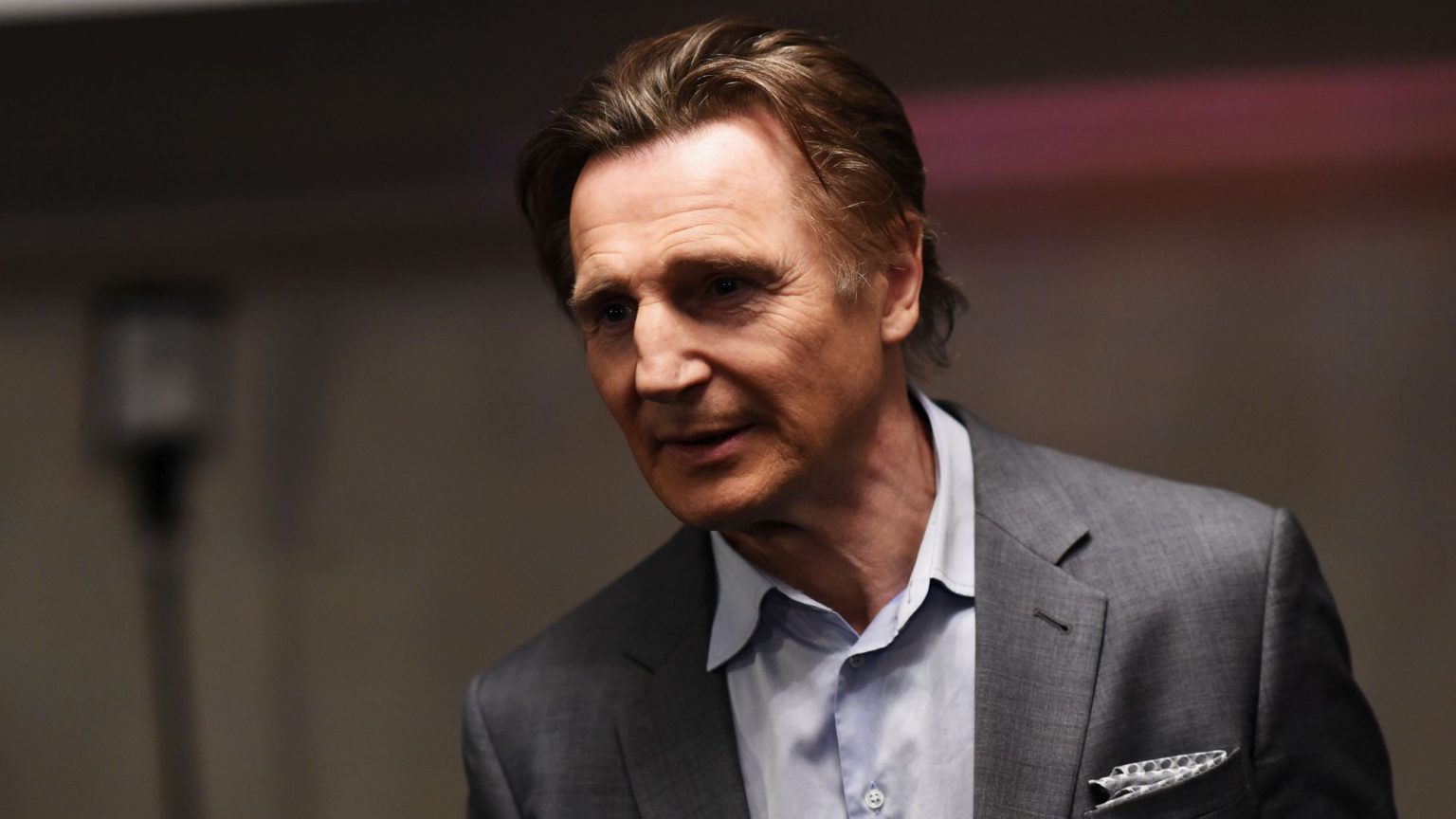 The furore over Liam Neeson's controversial interview seems almost as tired and predictable as one of the Irish actor's formulaic revenge movies.
First, as part of the promotional campaign for his latest film, Neeson tells a journalist a story that he knows will provoke an outraged reaction, about once wanting to kill a 'black bastard' in revenge for the rape of a loved one. Enter the Twittermob, stage left, right on cue, to give him and his publicist the outraged reaction they seek, only more so.
It all feels like a woodenly scripted melodrama, staged amid a cloud of hysteria that has no more substance than theatrical dry ice, under Hollywood spotlights that generate rather more heat than enlightenment. The ensuing screech-fest has not advanced one iota any discussion of racism, rape, violent revenge or any other issues supposedly raised. But it has helped to make a lot of self-righteous people feel even more pleased with themselves, and turned up the volume on demands for even less freedom of speech. Well done, everybody.
For anybody who's been too busy trying to follow the Brexit shenanigans to pay much attention to movie news, here's what the fuss is about. At the end of an interview with the Independent to promote his new revenge movie, Cold Pursuit, Neeson tells a story supposedly intended to show that he knows his subject. Some decades ago, after a woman close to him had been raped by a black man, Neeson says he walked the streets with a cosh for two weeks, 'hoping that some black bastard would come out of a pub and have a go at me about something, y'know? So that I could… kill him.'
Neeson told the journalist he was 'ashamed' of the 'horrible, horrible' thing he had done, 'but I did learn a lesson from it'. The lesson appears to be that the search for revenge 'just leads to more revenge and more killing, y'know?', as apparently proved not only by the Troubles in Northern Ireland, where Neeson grew up, but also by 'all this stuff that's happening in the world, the violence'. 'So, that primal need [for vengeance] I understand, y'know?'
Oh, they knew all right, or thought they did. The inevitable wave of outrage across the media and social media blasted Neeson as a racist thug – 'KKK-like' according to Piers Morgan – who should not only be condemned, but censored.
The New York red carpet event for his new movie was immediately cancelled – a fate which many seemed to want to befall his entire career, if not his oxygen supply. There are demands for Neeson's scenes to be culled from the forthcoming blockbuster Men In Black: International, just as Hollywood erased Kevin Spacey from a big film after he was accused of sexual assault.
The Twittermob that wants Neeson erased from history display all the wilful ignorance, bigotry and boring conformism we have come to expect from that one-note band. For these people, the context in which Neeson spoke is irrelevant, the words 'black bastard' are inherently evil and must be punished. Never mind that he says he is 'ashamed' of the 'awful' racist thoughts he had decades ago – he must be publicly shamed for them now anyway.
As for Liam Neeson's claim that he learned lessons from his 'horrible' experience? Forget that. Learning lessons implies changing. And for the identitarian lobby that dominates the Twittermob, people do not change. Identity politics dictates that you are what you are, 'born that way', like it or not. And all white men, as we know, are innately racist. Which is why the offence-seekers seized on this incident with such glee, as 'proof' that even liberal-minded white luvvies like Liam are just KKK-style haters beneath the mask of moderation.
Racism is thus recast not as a political belief, but almost as an original sin, something ingrained in white men that can never be truly overcome, leaving them only with the free will to choose to do wrong. Neeson's clunky attempt to reduce the world's complex conflicts to a 'primal need' for revenge is echoed in the Twitterati's apparent belief that men like him have a 'primal' urge to kill 'black bastards'. So he must be shut up, if not locked up.
For those of us who still believe in the ability to make choices, on the other hand, free speech is always the potential solution rather than the problem. It is through open and honest discussion that we can best tackle issues, change minds and form a consensus on what society deems right and wrong.
Which is why Liam Neeson should be free to tell the truth as he understands it, just like everybody else. Defending his right to free speech, however, does not mean he should somehow be lionised, or 'given a medal' for his honesty, as suggested by black football legend John Barnes.
Neeson is no racist, but he's no free-speech hero either. What was the point of that provocative interview intervention? These were not private, off-the-cuff remarks by a bloke in a bar, but a considered part of a professional PR campaign for a film, designed to grab headlines.
One important aspect of today's free-speech wars is the attack on the private sphere, with people being put in the public stocks and shamed or punished for distasteful things they may have said, texted or even thought in private. In response, some of us uphold the principle established by Sir Edward Coke, the 17th-century pioneer of English law, that 'No man ecclesiastical or temporal shall be examined upon secret thoughts of his heart'. And a good thing too. As the English philosopher Thomas Hobbes understood, unlike our public speech, 'The secret thoughts of a man run over all things, holy, profane, clean, obscene, grave and light, without shame, or blame'.
Neeson, however, was not confessing his dark secrets in private to a loved one or even a priest, but to a member of the press. As he said in the interview, 'I've never admitted that. And I'm saying it to a journalist. God forbid.' If his intention was to get some publicity, his prayers were answered. The fact that he might have underestimated the reaction does not make his playing-with-fire stunt appear any more virtuous.
The upshot of all this predictable, scripted melodrama is not to provide any clarity about any of the issues involved. It is just controversy for its own sake, provoking outrage as an end itself. The only 'lesson learned' by today's cultural police is that we need even less freedom and more limits on 'offensive' speech.
As free-speech campaigners, we spend much of our time defending it for those we don't want to listen to. Reading Neeson's self-publicising remarks reminded me of the words of another wise man from another time, William Hazlitt, who observed that 'An honest man speaks the truth, though it may give offence; a vain man, in order that it may'. We don't have to endorse what Liam Neeson or anybody says, but let's remember that free speech is for vain bastards and vengeance-seekers, too.
To enquire about republishing spiked's content, a right to reply or to request a correction, please contact the managing editor, Viv Regan.