Abortion is not a crime
New York's reforms are a breakthrough for choice.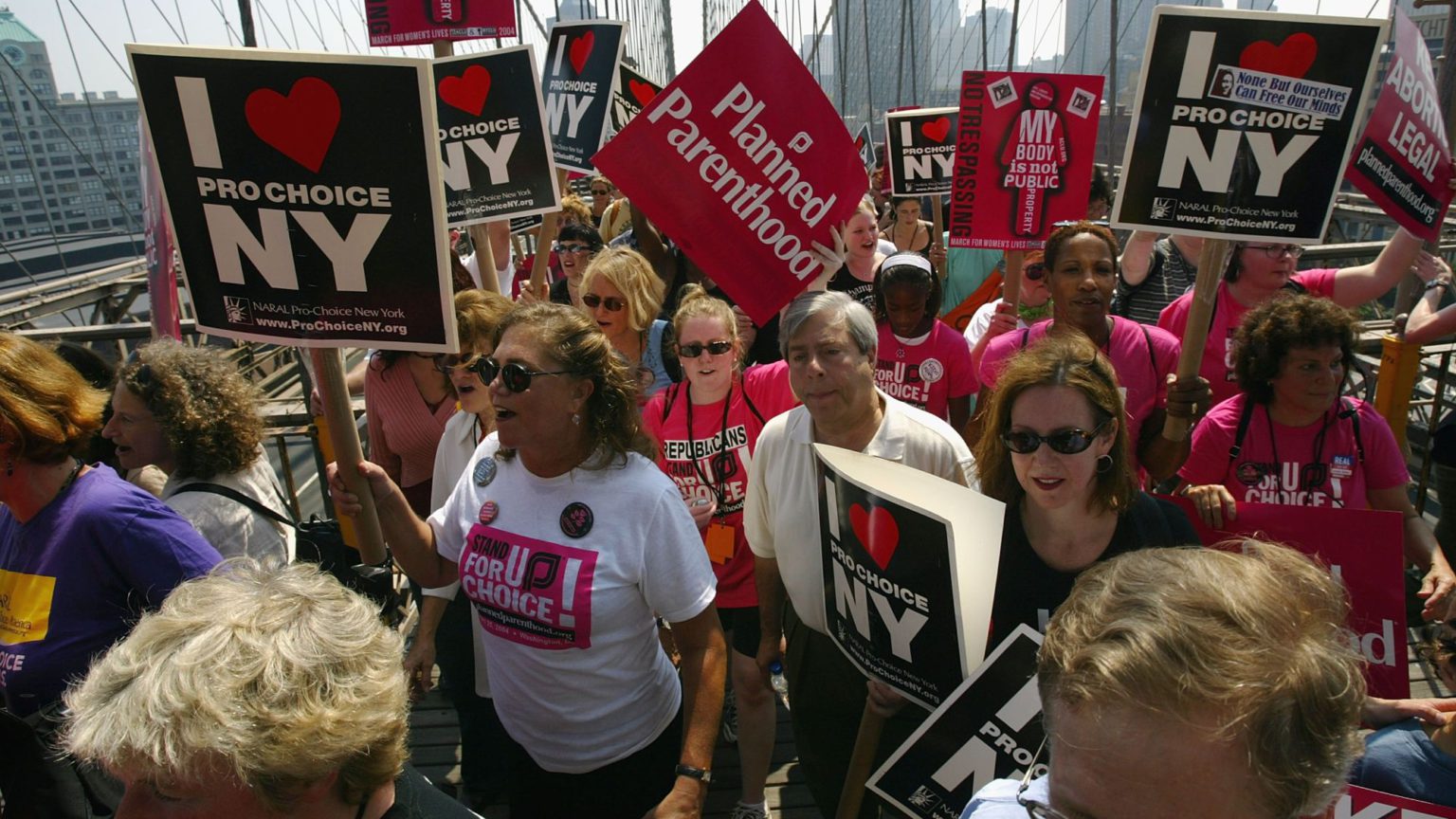 When we think about abortion access in the United States, we usually think about the threats to it. We think about possible decisions of a Supreme Court that now, thanks to Donald Trump's latest appointment, has an anti-choice majority. Or we think about states that are rolling back access by all manner of inventive means.
Here is a country that, under the current interpretation of its Constitution, provides for a woman to make her own decisions about if and when she wants a child. And yet individual states impose arbitrary criteria on how clinics can provide services. Some states have restrictive time limits, others insist on parental notification for minors, or have virtually no facilities at all. For some women in Texas, driving to an abortion clinic is like driving from England to Germany – the state is that big, and abortion clinics are that sparse.
Yet, in what seems to be the worst of times for the US pro-choice movement, New York State has just signed into law an abortion-rights bill that is close to what many of us have been campaigning for in the UK. The Reproductive Health Act (RHA) removes the need for a doctor to perform some abortions, and takes abortion out of the criminal code, making it a public-health issue.
This is pretty much what the British Pregnancy Advisory Service, and other pro-choice organisations that are supporting the #WeTrustWomen campaign, have been asking British politicians to support. It seems a sensible ask. Abortion is safe and nurses and midwives are well placed to provide it. If we respect women and respect their decisions about 'family planning', it seems insane to make an abortion that a woman requests criminal.
What we'd like in Britain is for politicians to accept what policymakers in New York have agreed. Paradoxically, what abortion providers in New York need is public and political support for the other change introduced by the RHA – a provision that we have in Britain already, and is seen by most people as obvious and humane.
The clause in the RHA that has caused the most heated debate is one that allows abortions after 24 weeks in cases where there is an 'absence of fetal viability'. This is taken to mean that the child would not survive if it were born. We are talking here about wanted pregnancies affected by serious medical conditions.
In Britain, since 1990, the law has allowed for abortion without time limit when a pregnancy is affected by a serious abnormality. The numbers are tiny, and the cases especially tragic. They are of a nature that should set them outside of political theatre. And yet in New York State, anti-choice activists are queuing up for the microphone to broadcast their objections to what they see as the slaughter of disabled babies.
On both sides of the Atlantic, it's about time policymakers faced the obvious. Abortion should never be a crime when a woman believes that ending her own pregnancy is the right thing to do. It should be for her to decide. And if she decides to end her pregnancy, it should then become a question of what is clinically appropriate, not what is politically expedient.
When we approach abortion with humanity and understanding, centred on what a woman needs, it's not that hard to see what the law should be. When it comes to early abortion, New York State can teach the British a thing or two. And when it comes to those post-viability cases of fetal anomaly, we can return the favour.
To enquire about republishing spiked's content, a right to reply or to request a correction, please contact the managing editor, Viv Regan.