We need a new alternative-comedy movement
Today's woke comics pose as edgy and anti-establishment. They're neither.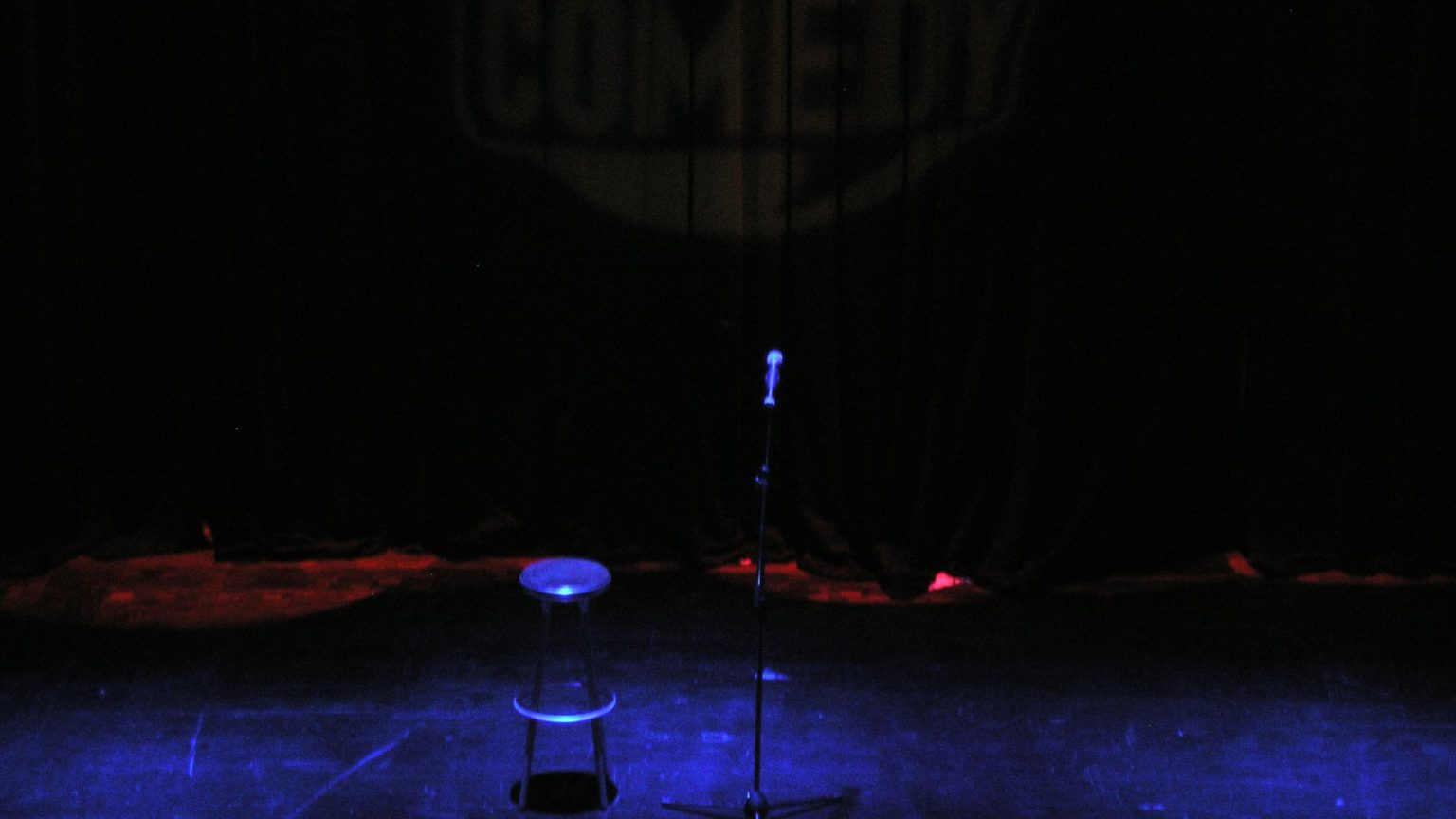 'I am looking forward to comedy's future in the woke world.' These are the words of Nica Burns, director of the prestigious Edinburgh Comedy Awards, from a speech given at an industry lunch to mark the beginning of last year's festival fringe. Burns went on to compare the current fashion for 'woke' comedy – which is inoffensive, inclusive and socially conscious – to the alternative comedians of the 1980s, making the case that 'it is the woke movement which is setting an ever-evolving agenda as it seeks to establish a clear marker for what is unacceptable today'.
This is now the mainstream position in the comedy industry. Television commissioners are more and more prioritising a supposedly progressive outlook when it comes to their decisions; those acts who are 'off-message' are unlikely to advance very far and, according to the BBC, new diversity policies mean that the 'Oxbridge white bloke's day is over'. For those who are convinced that the BBC is staffed with racists, or individuals who act on their unconscious biases, this is all very good news. For the rest of us, sceptical of such faith-based propositions, it bodes ill for the development of the artform.
Burns' comparison with the alternative-comedy movement is flawed principally because those comedians were railing against the casual racism, homophobia and sexism of mainstream culture. I am old enough to remember the jokes at the expense of minorities that were once fairly common on primetime television. The alternative comics were taking on the establishment; they were punching up. The same cannot be said for the woke movement, which, although certainly not punching down, is a bastion of establishment thought. A truly alternative comedy scene would involve a degree of risk-taking; there is nothing avant garde about adopting a style that is routinely rewarded with major accolades and television commissions.
That is not to say that the championing of woke comedy is not well-intentioned. There are few audiences these days who would be impressed by an act who sought to denigrate minority groups, and there are few promoters who would include racists, misogynists and homophobes on their line-ups. Fortunately, such comics are rare to the point of virtual non-existence. At a push, one could point to the few acts still touring the country with the same reactionary material they peddled back in the Seventies, but the circuit itself has been devoid of this type for many years.
The woke-comedy movement, in other words, is engaged in a battle that has long been won, brawling with ghosts from the past. In this sense it is a symptom of a broader cultural trend, one steered by the kind of predominantly bourgeois mindset that concerns itself with identity politics. These are the same figures who occupy influential positions in the media and the arts, and are entirely divorced from the reality of most people's lives. The driving force of woke politics is the paternalistic idea that minorities need to be protected from offence, often coupled with a belief that the populace needs to be educated in the right way to think. Many established comedians have bought into the hypothesis that audiences, particularly of the working-class variety, are one off-colour joke away from drifting to the far right.
This is not to suggest that a comic's intentions cannot be misinterpreted. On the contrary, the tendency to take jokes at face value appears to be growing among audiences in general. One solution is for comedians to make their material explicit at all times, to strip away the layers of their jokes so that they cannot possibly be misconstrued. But this trend towards literal-mindedness is largely a product of the woke movement itself: the more comedians mistrust their audiences, the less likely they are to present them with challenging material. In order to break this infantilising cycle the artform needs a fresh and radical movement, one which opposes woke comedy and the establishment ideology it represents.
When Andy Shaw and I set up Comedy Unleashed – a monthly night in London which encourages acts to take risks and to eschew self-censorship – some journalists and comedians jumped to the false conclusion that we had set up a 'right-wing' event. In truth, we host comedians from both the right and left of the spectrum, because we are keen to subvert the kind of political homogeneity one so regularly finds on the circuit. Other critics have even stooped so low as to accuse us of creating a platform for racists, a remarkable insult to everyone we have ever booked. Given that quality and innovation are our priorities, we're unlikely to be inviting unreconstructed bigots to grace our stage any time soon.
We do not ask our acts to deliberately go out of their way to offend, but we recognise that some of the most groundbreaking performers successfully tease the limits of our tolerance and have the potential to make us laugh through our discomfort. We now have regular audience members with a range of political affiliations who nonetheless agree that the concept of 'safe' comedy is artistically obstructive, and are not quick to misinterpret dark humour as an attempt to attack the vulnerable. We are not interested in a return to the old style of performance against which the alternative comedians reacted, although I understand why it would be politically expedient for our detractors to mischaracterise our intentions in this way. There is clearly an appetite for this new kind of movement, one which fights against the establishment and its woke sensibilities. For the sake of the future of comedy, let's hope it wins out.
Andrew Doyle is a stand-up comedian and spiked columnist. He is also the co-founder of Comedy Unleashed, London's free-thinking comedy club.
The next Comedy Unleashed show will be on 12 February at the Backyard Club in Bethnal Green. The line-up includes Lewis Schaffer, Dane Baptiste, Ria Lina, Joe Jacobs and Sam Eley. Tickets are available here.
Picture by: Carlos Delgado, published under a creative commons licence.
To enquire about republishing spiked's content, a right to reply or to request a correction, please contact the managing editor, Viv Regan.