We should challenge racism head-on
Recording bigots on your smartphone and shopping them to the police isn't good enough.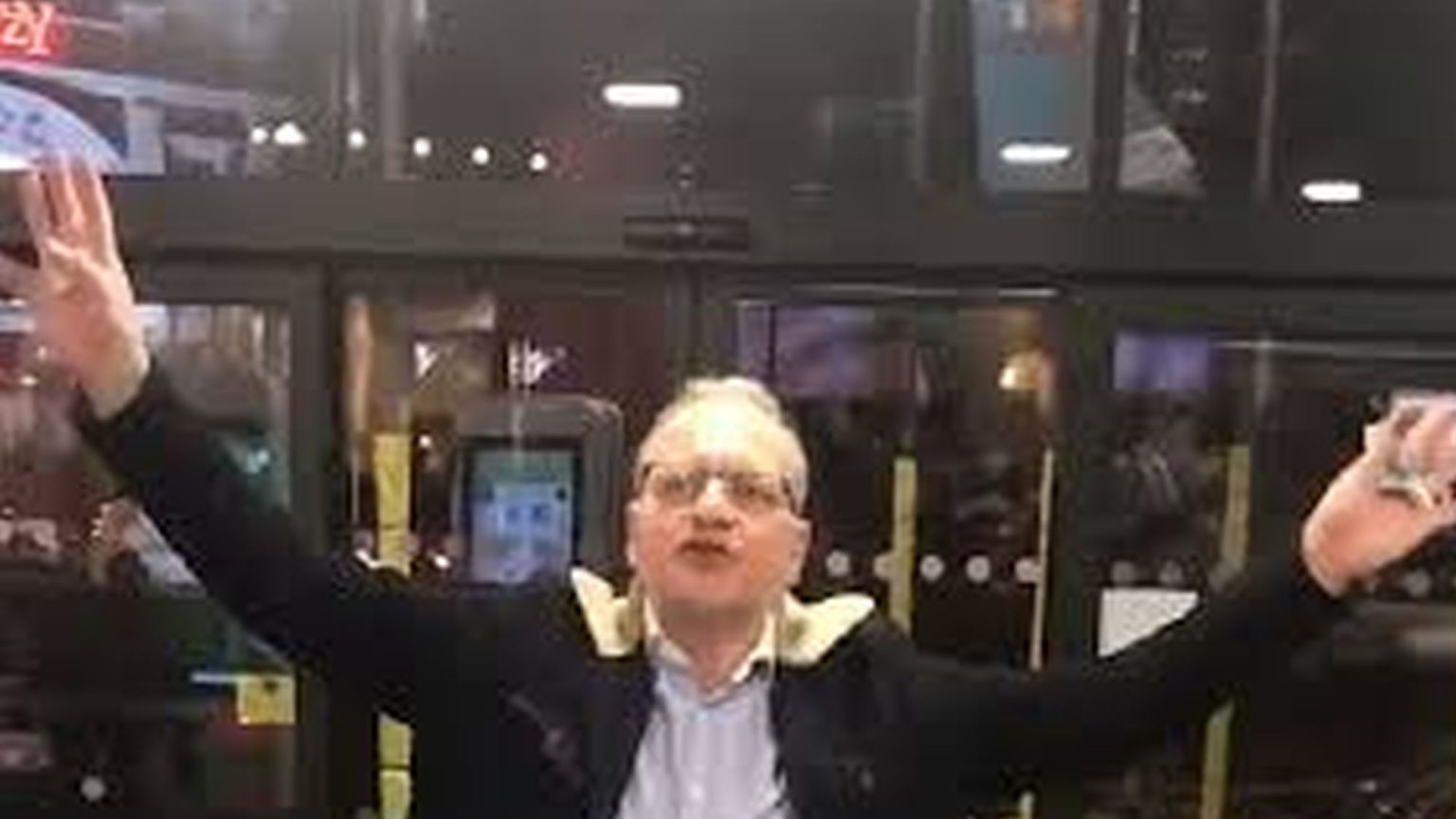 The 24-hour McDonald's in Brixton attracts an array of people from south London's diverse neighbourhoods on the weekends: clubbers, delivery riders, people who want to line their stomachs before a night on the razz – and occasionally the odd racist, misogynistic bigoted ass, as it turns out.
On Friday 11 January, at about 8:30pm, such a person was captured on the smartphone of Alex Parvenu, an up-and-coming R&B star. The racist in question is a middle-aged white man, who appears like a parodic Harry Enfield character. In the clip, he launches into a two-minute rant against migrants and feminists. He complains that McDonald's is 'run by bloody immigrants', before walking away from the counter. He looks as if he is about to leave, but, knowing that he is being filmed, he doubles back, and calls some of the customers 'mangina feminists'. He then walks up to the camera and launches into a monologue of racist and derogatory attacks on immigrants and feminists, goaded on by Parvenu and other customers.
Parvenu tweeted the video, along with the words: 'This just happened in Brixton McDonald's. A guy ranting about immigrants, feminists and white males creating civilisation. Can we find out who he is? Dude was being pretty misogynistic and racist.' He also tagged local MPs, Lambeth Council and the Brixton police. The clip has gone viral, racking up over one million views. The man was filmed again by another customer outside the McDonald's, where he continued his self-conscious racist rant – again goaded on by the person behind the camera.
Though the camerapeople's anger was clearly justified, this racist deserved a milkshake over the head or at least to be directly challenged, rather than recorded on a smartphone. What is it with this tendency to film these racist saddos, tweeting the videos out and tagging the authorities? Surely, it would be better to tackle such idiots head-on, verbally and, if needs be, physically? Recording them and then calling on the authorities to deal with them only weakens a sense of community action. A similar incident of racial ranting was recorded recently on the London Underground. As in the clip of the racist McDonald's man, it becomes almost like an interview, with the person behind the camera goading the moronic drunk to be even more racist, rather than challenging her.
Can we please stop giving these idiots their two minutes of social-media fame? Recently, I was on a night bus on my way home from a Christmas party, enjoying a group of fellow passengers, merry Latin American revellers, speaking in their native tongue on the top deck. As they were getting off the bus, a person shouted out, 'You're in my country, speak English!'. Pretty cowardly, if you ask me, as the group was halfway down the stairs. No, I didn't whip my phone out and ask this toff to perform to it. I had a go at him and told him that he had no right to say that to people chatting among themselves. Living in a free country is about tolerance, I told him. He tried to shake hands with me as he left, and I told him to do one.
I've directly challenged racist behaviour head-on in the past, and we need to do so once again. Not because we live in a uniquely racist era – while Brexit has perhaps emboldened a tiny percentage of losers, much current research points to a much more tolerant attitude towards migrants in Britain. Rather, we need to learn once again how to challenge bigots for ourselves. Filming and reporting fools for their rants doesn't tackle racism or sexism. Nor does it challenge the culprit. It just gives them a platform to spout their bile.
Manick Govinda is a freelance arts consultant and artists' mentor. He is also on the steering committee of civil-liberties group the Manifesto Club. Follow him on Twitter: @manick62
To enquire about republishing spiked's content, a right to reply or to request a correction, please contact the managing editor, Viv Regan.