We must be free to criticise Islam
Why the UK government should not adopt a proposed new definition of Islamophobia.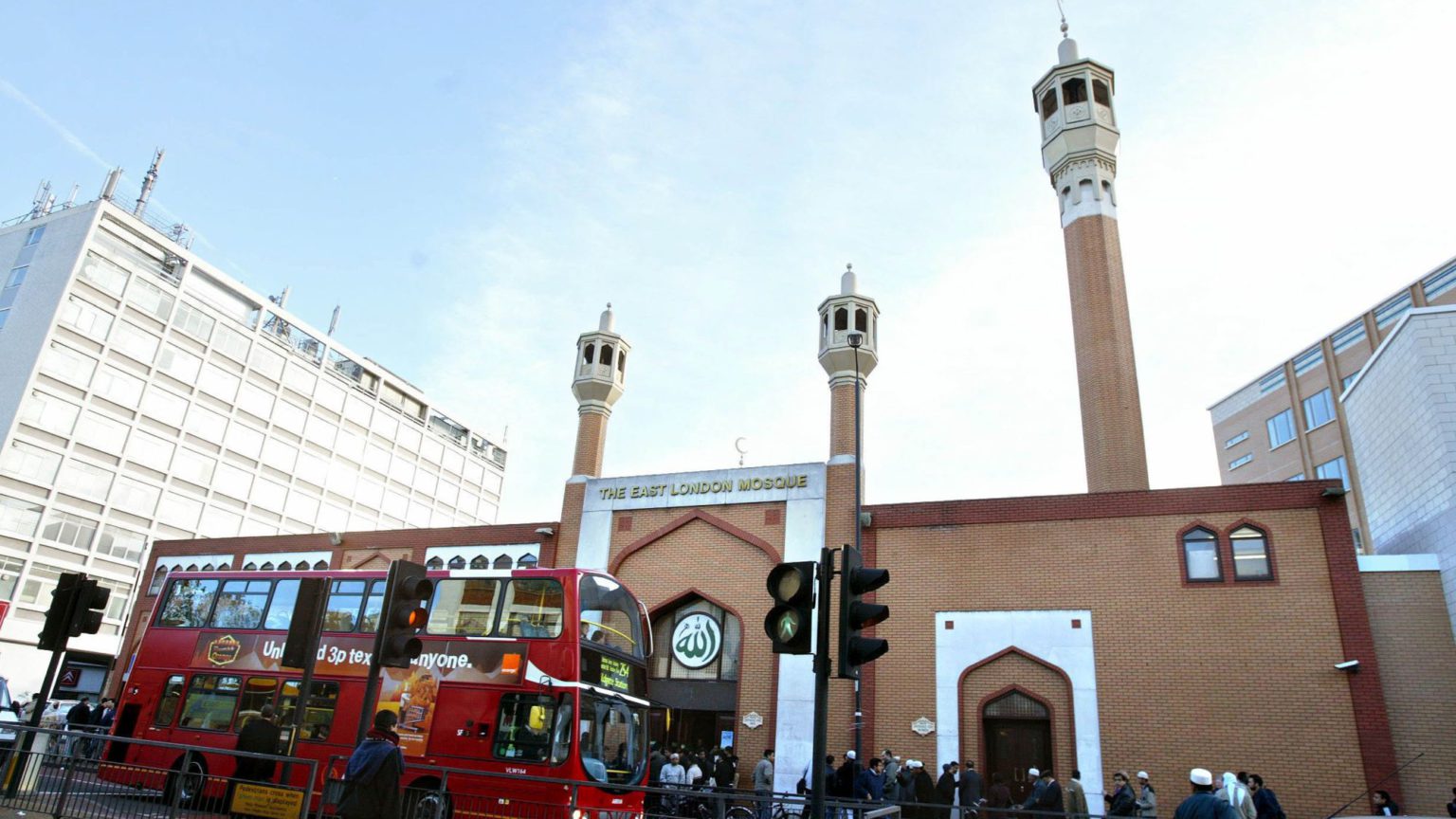 The All Party Parliamentary Group (APPG) on British Muslims is calling on the government to establish a legally binding definition of 'Islamophobia', akin to the International Holocaust Remembrance Alliance's (IHRA) working definition of anti-Semitism. Last November, the APPG launched its landmark Islamophobia Defined report, offering the following definition: 'Islamophobia is rooted in racism and is a type of racism that targets expressions of Muslimness or perceived Muslimness.' To tackle what it calls Islamophobia, the report calls for 'appropriate limits to free speech' and for the policing and regulation of matters 'far beyond what can be captured as criminal acts'.
Hatred towards Muslims has certainly resulted in some horrendous crimes, like the Finsbury Park van attack, where an innocent worshipper was murdered. Women in hijabs are also vulnerable to attacks, particularly following major terror events, due to their visibility as Muslims.
Nevertheless, there are serious problems with the APPG's definition of Islamophobia, and indeed with the term Islamophobia itself. It is far too vague and it conflates attacks on Muslims (and non-Muslims) with criticism of Islam and of the behaviour of a minority of Muslims.
The charity I work for — the Network of Sikh Organisations — provided written and oral evidence to the APPG for the report. We argued that non-Muslims can also be victims of what is called Islamophobia. Sometimes this is because of race. For instance, in 2010, a pig's head was thrown into the drive of a former government minister, Parmjit Dhanda. Dhanda is a Sikh. He doesn't wear a turban and the last time we met he was clean shaven. The morons who hurled the pig's head must have assumed that Dhanda was Muslim, purely on the basis of his ethnicity.
But 'Islamophobia' is not always rooted in racism. For a start, racism cannot adequately describe discrimination against either white converts to Islam or European Muslims like Bosniaks, Kosovars and Albanians.
Moreover, there have been a number of so-called mistaken-identity attacks since 9/11, where turbaned and bearded Sikhs have been targeted (and even killed) as they were mistaken for Muslims. The first person killed in 'retribution' for 9/11 was Balbir Singh Sodhi, a Sikh gas-station owner in Mesa, Arizona.
In cases like this, religious symbols play a larger role than race. The Sikh dastaar (turban) and beard are often confused with Osama bin Laden's keffiyeh or al-Qaeda leader Ayman al-Zawahiri's turban. In fact, this phenomenon predates al-Qaeda, with the menacing images of the black-robed and turbaned Ayatollah Khomeini. In Sodhi's case, his religious attire was confused with the symbols of the West's enemies.
Similarly, some orthodox Rastafarian priests were prevented from boarding a US flight after 9/11. More absurd still, Swedish hipsters with beards were stopped by police who mistook them for members of ISIS. White British hipsters have not been spared this ignominy, either. In these cases, it was clearly their hirsute countenance, rather than their race, that led to them to be mistreated.
According to freedom-of-information disclosures I obtained from the Metropolitan Police, crimes against British Jews, Sikhs, Christians, Hindus, Buddhists, atheists and agnostics have all been recorded as 'Islamophobic' hate crimes.
One major problem with a term like Islamophobia is that, even with a working definition, it is inherently subjective. When it comes to speech, who judges what is sufficiently 'offensive' to constitute a phobia? Who adjudicates what is permissible within the boundaries of free speech and what strays into forbidden, 'phobic' territory? Legitimate criticism of aspects of Islam could be silenced under the proposed definition of Islamophobia, or criminalised as 'hate speech'.
For example, according to the APPG report, 'claims of Muslims spreading Islam by the sword or subjugating minority groups under their rule' may be 'Islamophobic'. But that could censor discussion of historical facts, such as the gruesome aspects of the Mughal and Ottoman Empires or the Moor conquests, not to mention the crimes of modern-day ISIS.
The National Secular Society (NSS) has warned MPs that the term Islamophobia 'confuses hatred of, and discrimination against, Muslims with criticism of Islam'. Liberal and secular Muslims, ex-Muslims, gay, bisexual and transgender campaigners have all been labelled 'Islamophobes' for voicing opposition to Muslim clerics on issues such as women's rights, gay rights, gender segregation in schools and forced hijab-wearing. In a letter to the home secretary, published in The Sunday Times, the NSS, Maajid Nawaz, Amina Lone, Mohammed Amin and others called the proposed definition 'unworkable'. 'Far from combating prejudice, erroneous claims of Islamophobia have become cover for it', they write.
Those Muslims who put their head above the parapet to criticise Islam often face extreme prejudice from other Muslims. For instance, Britain's counter-extremism czar, Sara Khan, writes in the Huffington Post of the 'increasing anti-Muslim hatred' that she receives 'from fellow Muslims'. 'It is contradictory and unjust to recognise non-Muslim perpetrators yet ignore Muslims who engage in active hostility, abuse, hatred and discrimination against other Muslims', she writes. As the counter-extremism czar will know all too well, one ugly manifestation of this has been sectarian murder on Britain's streets, whose victims include Asad Shah, an Ahmadiyya Muslim shopkeeper in Glasgow, and Jalal Uddin, a 71-year-old imam in Rochdale.
Furthermore, one of the victims of a Rotherham grooming gang argues that 'non-Muslim hate' or hate against 'those with a perceived lack of Muslimness' should be taken just as seriously as discrimination against Muslims. 'As grooming victims, my friends and I were called vile racist names such as "white trash" and "kaffir girl" as we were raped. Our Sikh and Hindu friends who were also targeted by Muslim Pakistani gangs were disparagingly called "kaffir slags" too.' The APPG's Islamophobia Defined makes four references to grooming gangs. But it makes no effort to examine the motivations of the perpetrators. Instead, it suggests that discussion of grooming gangs could be Islamophobic.
The government will have the final say on whether to adopt the proposed APPG definition of Islamophobia. It must tread carefully. The adoption of this definition could have serious consequences for free speech. Its vagueness leaves it open to all kinds of abuse from religious extremists, who could use it to shield bigotry and abuse from challenge.
Hardeep Singh is a writer based in London. Follow him on Twitter: @singhtwo2
Picture by: Getty.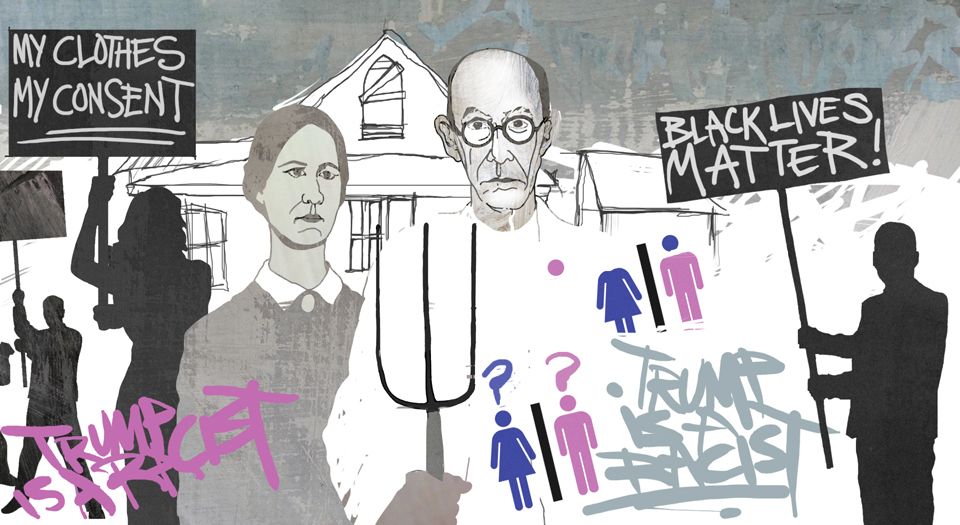 Should we be free to hate?
Spiked Event
Tuesday, January 29, 2019 – 6.30pm-8pm
New York Law School,
New York, NY
Brendan O'Neill, Nadine Strossen and Paul Coleman
To enquire about republishing spiked's content, a right to reply or to request a correction, please contact the managing editor, Viv Regan.