Why snobs love to hate the high street
HMV and its staff were much better than some give them credit for.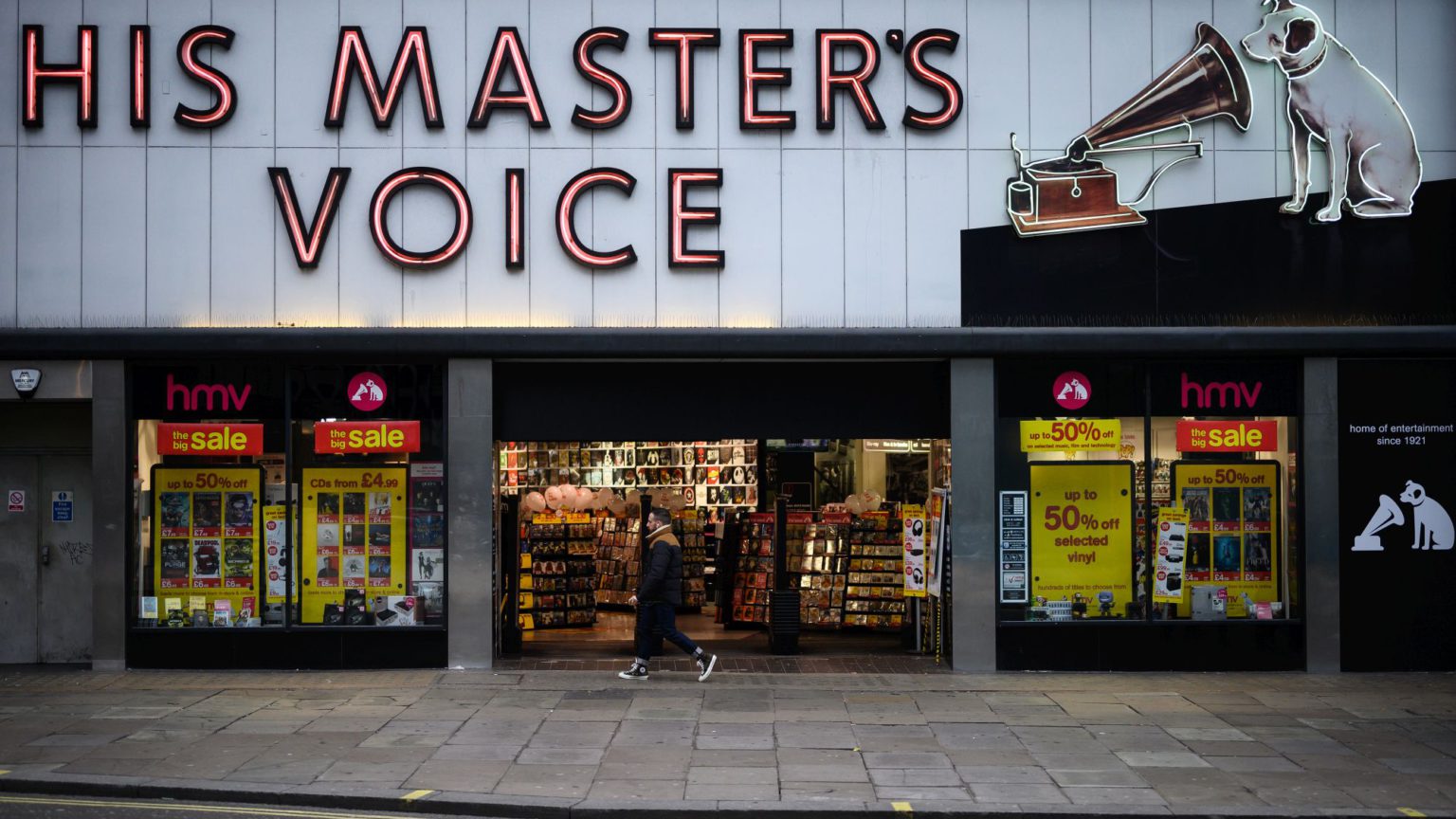 Last week, the UK entertainment retailer HMV officially went into administration, following 'extremely weak' trading throughout the Christmas period. At a High Court hearing last Friday, HMV appointed insolvency experts either to find a buyer or close it down. The retailer's collapse has plunged around 2,200 jobs into danger across 125 stores.
This is the second time the company has been on the brink of collapse in six years. It was perhaps only a matter of time before HMV disappeared off the high street for good. It seems the collapse of the DVD market and the rise of film and TV programme streaming helped seal its fate.
Over the past decade, the death of various high-street chains hasn't sparked much concern among broadsheet commentators, even when people's livelihoods were threatened. The demise of many chains, it seemed, just provided an opportunity to sneer at consumers. As one Times columnist joked in 2008, 'The high street is experiencing a Darwinistic culling of the half-cocked and second-rate: who cares if Zavvi is killed by a zillion Amazon one-clicks and the hilariously misnamed Officers Club ceases to trade in Scouse nightclub tat?'
Hearing that fast-food giant McDonald's was closing 25 restaurants back in 2006, the food writer Hugh Fearnley-Whittingstall wrote: 'All morning after I heard, I was wandering about in a daze of delighted disbelief. And when I'd done with the air-punching, I went for the double forearm salute, shouting "YES!" again, through clenched teeth, to my two clenched fists.' Making the high street more palatable to middle-class tastes has often been considered more important than maintaining jobs and wages.
So it initially was with HMV, too. In the Guardian, music writer Penny Anderson wrote: 'An acquaintance worked in the buying office of one chain: not a music fan or aficionado herself, she gladly passed on to me the rare white labels retrieved from the skip, as this shop did not care about championing edgy new acts or stocking fresh talent.' In a moment of breathtaking snobbery, she asked, 'Can you imagine HMV selling a cloth bag designed by a local artist?', contrasting the high-street with smaller independent shops.
But, thankfully, there has been some backlash to this piece. Those who used to work for HMV challenged the claim that it lacked specialist stock or that staff lacked specialist knowledge. Indeed, way back in the early 1990s, Select magazine compared record shops in Manchester and rated the huge HMV on Market Street very highly. The Oxford Street branch in London also had a highly impressive classical section, with knowledgeable staff drawn from the classical-music world. In no way was HMV a clueless corporate behemoth.
What's more, for radical activists hoping to grab the attention of precocious and curiously minded youth, setting up stalls outside HMV was once de rigueur. The huge stores had a buzz to match smaller independent shops. Employees of the company rated it as a good place to work, too. Though one acquaintance nearly quit after the constant rotation of Oasis's Be Here Now back in 1997.
Other Guardian writers criticised Anderson's piece, suggesting it was not representative of the paper's music coverage. But the piece was entirely in tune with a lot of broadsheets' hostility towards high-street chains. Middle-class journalists have often championed local independent retailers over national companies on the grounds that they don't pander to the masses' awful, commercial tastes. Favouring 'boutique' shops over major chains is an easy way of demarcating yourself from the plebs who shop at Tesco, Primark or HMV.
But it is simply untrue that small independent traders are somehow better, or more 'progressive'. Major companies' concentration of capital and resources, and their extensive division of labour, helps maintain reasonable wages and keeps prices down. Often the cheaper availability of commodities from chains frees consumers to purchase high-end goods elsewhere.
So it was with HMV. Though, ultimately, no entertainment retailer can compete with the onward march of music and film streaming, HMV was always much better than it was ever given credit for. The same is true of a lot of high-street chains that snobs love to hate.
Neil Davenport is a writer based in London.
Picture by: Getty.
To enquire about republishing spiked's content, a right to reply or to request a correction, please contact the managing editor, Viv Regan.