Will Trump be toppled in 2019?
The government shutdown caps a year of infamy for the president.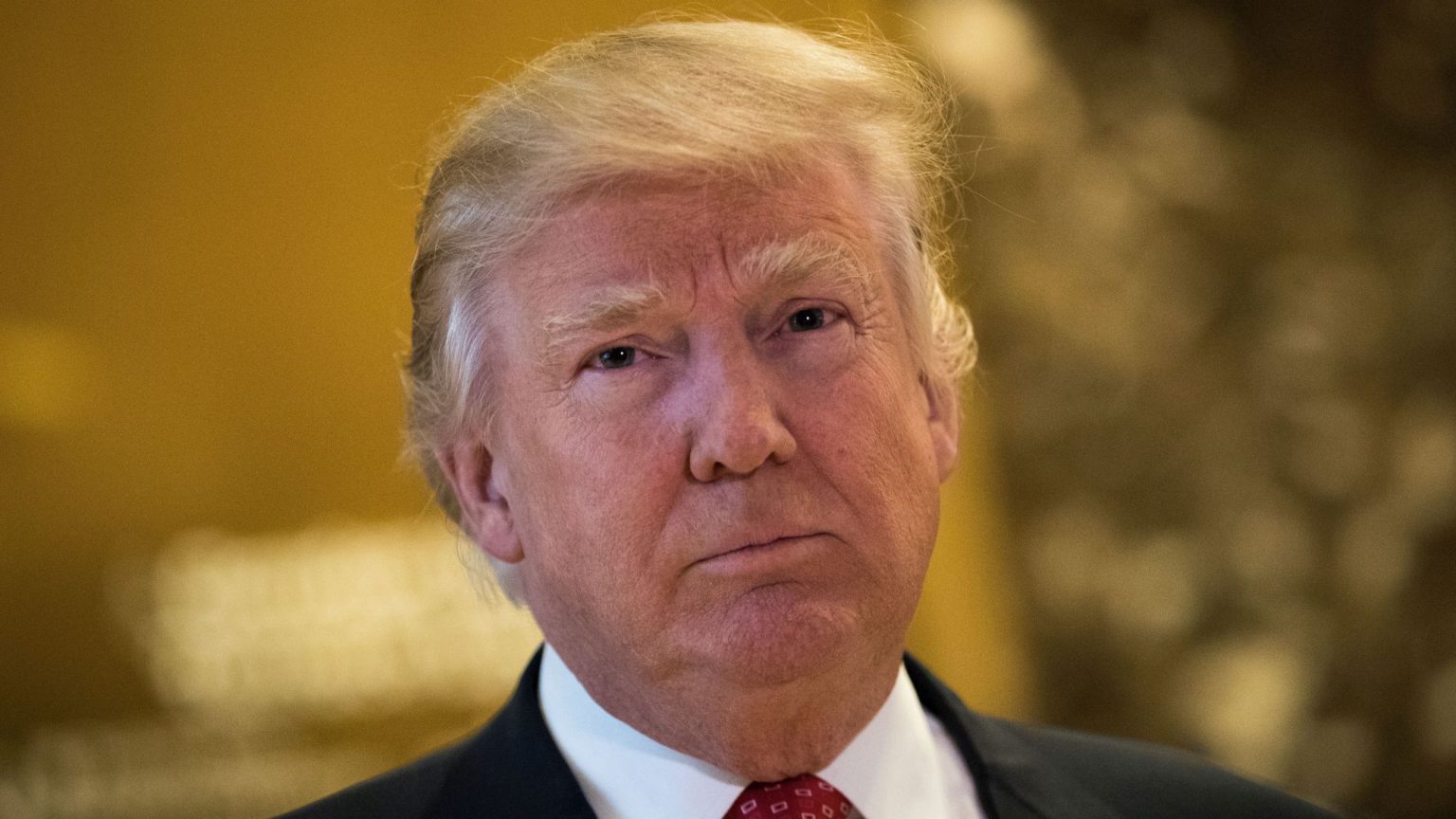 'I alone can fix it', aspiring strongman Donald Trump announced at the 2016 Republican convention. Now we know this was not mere campaign rhetoric: it was an active delusion. Other presidents rely on teams of advisers with diverse areas of knowledge and expertise to inform their decisions. Buoyed by ignorance about foreign and domestic policy, the legislative process, and our constitutional system of government, Trump relies on his own 'gut instincts'. Ignorance and inexperience, combined with a thin-skinned intolerance for dissent, can make highly consequential, complex matters seem simple.
That's why so many of us are so shaken by the prospect of Trump trying to 'fix it' alone, surrounded by sycophants, expressing contempt for allies and reserving praise for murderous authoritarians – Putin, Kim Jong-un, and Duterte. The principled resignation of defence secretary Jim Mattis was momentous, not just because Mattis, who did not stoop to flatter, is highly regarded for his intelligence, sobriety and experience, but also because of what finally propelled him to resign: Trump's abrupt, impulsive decision to withdraw American troops from Syria, after consulting with Turkish dictator Erdogan. Whether or not leaving Syria is the right thing to do, Trump found the wrong way to do it.
Now after unprecedented turnover, he reigns angrily and erratically over an administration of sycophantic 2nd and 3rd stringers, including his acting attorney general, previously implicated in a consumer-fraud case, who declined an informal recommendation by ethics officials to recuse himself from overseeing the Mueller investigation. So, with an unethical, utterly compliant attorney general heading the Justice Department, Trump is effectively acting as his own secretary of defence (never mind his lack of military experience or knowledge), his own chief of staff, (never mind his limited attention span and penchant for chaos), and following his own instincts and biases about immigration, and economic, trade and financial policy (never mind his record of business failures and bankruptcies). An amateur president, at best, Trump is primarily a successful marketer (and tax evader), not a financial maven, who made his money licensing his name, the value of which was inflated by his stint as a reality-TV star, and through well-documented tax scams.
To be fair, Trump does listen to a few select authorities: radical right provocateurs Ann Coulter and Rush Limbaugh bullied this ersatz tough guy into partially shutting down the government over congressional funding for a symbolic border wall (which he promised would be funded by Mexico), and he regularly parrots the pronouncements of his Fox News pundit-advisers. Meanwhile, the stock market is crashing, draining retirement accounts, while Trump's trade war and attacks on the Federal Reserve chair unsettle investors; the Supreme Court has refused to lift a ban on his effort to deny refugees their rights of asylum under law; and the president, supported by a Republican Congress, can't handle the basic task of funding the government.
No one familiar with Trump's history of cons, corrupt business dealings and failures can be surprised by the chaos, incompetence and criminality that marks his administration. His former national security adviser, campaign manager and lawyer, among others, have pled guilty to felonies, while Trump and a list of advisers and family members have lied about their contacts and business dealings with Russia. You don't have to be a Democrat to know that in an alternate universe, a President Hillary Clinton in similar circumstances would have been impeached and possibly indicted already.
Democrats are taking control of the House, and Trump's support among Republican senators is fraying. National-security hawks are as shaken as progressives by Trump's impulsive, uninformed amateurism, while the middle class and donor class worry about the economy. Trump is shaken, too, seeking scapegoats for his failures, radiating rage and self-pity: 'poor me', he tweeted on Christmas Eve, during the shutdown he engineered, to the surprise and dismay of both Republicans and Democrats who thought they had a budget deal that the president had agreed to sign.
We can hope he manages to serve out the next two years without facilitating any major domestic or international disaster, and then declares victory after a single term in a retreat to Trump Tower. That would be the best and least divisive outcome for the country, probably worth pardoning him for previous crimes. But if the economy fails, if confidence in the national-security apparatus continues falling, if multiple federal and state investigations reveal additional crimes by Trump and his associates, Republicans may decide that their own political careers are more at risk by supporting their president than by jettisoning him. Even in the depths of his self-absorption, Trump may remember, or someone may remind him, that during the Watergate scandal, Republicans supported Richard Nixon until, one day, they didn't.
Wendy Kaminer is an author, a lawyer and a former national board member of the American Civil Liberties Union.
Picture by: Getty.
To enquire about republishing spiked's content, a right to reply or to request a correction, please contact the managing editor, Viv Regan.