Democrats, Mueller is not your saviour
Impeaching Trump won't win back the people who voted for him.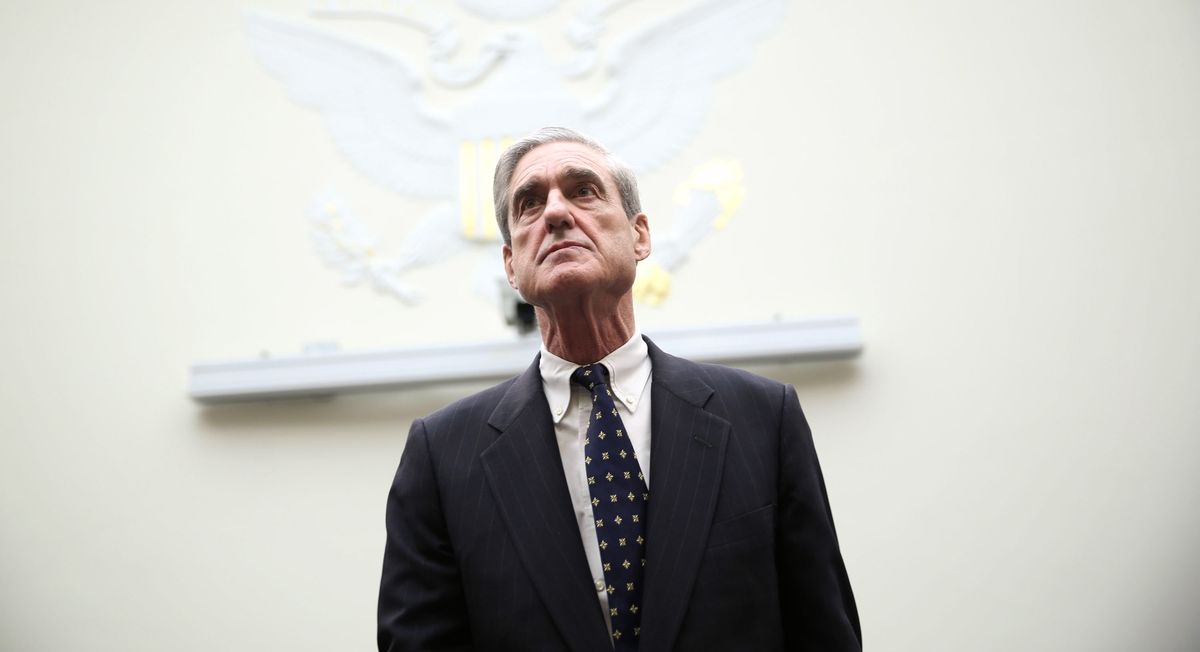 Last week, Michael Cohen, US president Donald Trump's longtime attorney and fixer, pleaded guilty to various offences, including campaign-finance crimes and lying to Congress. He was sentenced to three years in prison and ordered to pay a $1million fine.
Cohen admitted to lying to Congress about the timing of discussions he had with Russian officials about building a Trump Tower in Moscow: he had said that the deal ceased in January 2016 when it actually ended in June 2016. He also admitted to paying off two women, porn star Stormy Daniels and former Playboy model Karen McDougal, in exchange for their silence about alleged affairs with the president. As the payments were made during the 2016 presidential campaign, they were deemed to be in breach of campaign-finance laws.
Cohen's sentence was reduced due to his cooperation with special counsel Robert Mueller's investigation into Russian meddling in the US presidential election. Mueller's office told the court in Manhattan that Cohen had provided information which went 'to the core' of its investigation. It also confirmed that Cohen had lied to Congress 'to assist' Donald Trump, thus providing a link between Cohen's crimes and the president. Cohen said that he had 'fallen under the spell' of Trump.
The proceedings against Cohen – as well as those against Trump's former campaign chief, Paul Manafort, and his former national security adviser, Michael Flynn – have become inextricably linked to attempts to remove Trump from office. With every 'revelation' comes new calls to have him impeached. 'Why aren't we talking about impeachment?', reads a headline in the Boston Globe. A piece in USA Today says Democrats can now 'save the rule of law' by impeaching Trump 'ASAP'. Democratic representative-elect Alexandria Ocasio-Cortez says the revelation about Cohen's dealings in Moscow 'adds to the case' for impeachment.
Despite this enthusiasm, the case for impeachment remains weak. The US Constitution defines impeachable offences as 'high crimes and misdemeanours', which the accusations levelled at Trump so far are unlikely to meet. Cohen himself is likely to be an unreliable witness, given his clear incentive to connect his crimes to Trump.
What's more, as a CNN poll found recently, public support for impeachment has actually fallen, even as more revelations have surfaced. The argument for impeachment has little legal merit, and there is little appetite for it among the American public.
The Mueller investigation is not over, and any allegation it uncovers should be fully investigated. The special counsel may well be sitting on more damning information. But precisely how Cohen's claims support the claim of collusion between Trump and Russia to sway the election is far from clear. That Trump was looking into building a hotel in Moscow is hardly surprising. And Cohen's lies before Congress speak more to his obsequious deference to Trump than they do to some dodgy pact between Trump and the Kremlin.
If Mueller's investigation fails to yield any more substantial allegations, then the American public may sensibly conclude that the whole thing has been a waste of time. Indeed, Americans already appear to be losing patience with Mueller. In October, Politico reported that campaigns in the US Midterms purposely avoided mentioning the investigation, because so few Americans are actually following it with any interest. The enthusiasm for it seems largely consigned to the political and media elites and Democratic activists.
The obsession with Mueller needs to stop. His investigation has failed, so far, to yield any evidence of collusion between Trump and the Russian state. Instead, it has unearthed sordid revelations about Trump's staff and affairs that remain of little interest to voters. There may well be more to come. But Trump's detractors need to stop treating Mueller as a silver bullet. They need to work out how to defeat Trump at the ballot box. The more they fawn over the special counsel, the more likely they are to put voters off.
Luke Gittos is a spiked columnist and author of Why Rape Culture is a Dangerous Myth: From Steubenville to Ched Evans. (Buy this book from Amazon(UK).
Picture by: Getty
To enquire about republishing spiked's content, a right to reply or to request a correction, please contact the managing editor, Viv Regan.