'The left must fight for a real Brexit'
Former Syriza MP Costas Lapavitsas on the left-wing case against the EU.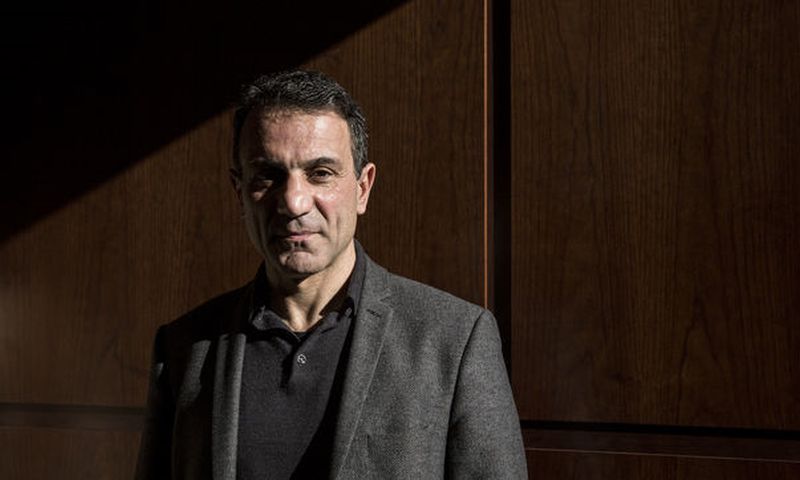 Britain is by no means the first country to vote against the EU, only to emerge from negotiations with a bad deal. A large majority of the Greek people rejected the Eurozone's proposed bailout in 2015, but it was imposed on similar terms regardless. Costas Lapavitsas was an MP for Syriza at the time of the ill-fated negotiations. He is now an economics professor and is the author of the new book, The Left Case Against the EU. spiked caught up with him to talk Brexit, the left and the need for economic transformation.
spiked: What did your experiences in Syriza teach you about the EU?
Costas Lapavitsas: They taught me that the EU is ruthless when it comes to negotiations. It only understands the language of power. It will use blackmail when it can. Anybody negotiating with the EU should be prepared to assume the worst and should have a serious backup plan.
Several years later, after a lot of research on the EU, I realised that while it may be powerful, it is an institution in existential crisis. It doesn't negotiate so ruthlessly because it is a healthy institution that is moving onwards and upwards – far from it. It is showing a profound inability to reform itself in the direction that most of us would like to see – in a democratic, pro-worker direction. It is rigid, hidebound and dogmatic. These are the signs that it is a power that is about to break.
spiked: Many on the left say we should reform the EU, rather than leave it. What is your view on this?
Lapavitsas: Reforming the EU is a long-standing dream of many on the left. It is something the British left has adopted quite recently compared with the rest of Europe. The British left used to be very Eurosceptic – that was a good thing.
I understand where this dream comes from. It comes from a wish to see a community of solidarity and support, to see a shared progressive outlook on economic and social policies across Europe.
But I must assure those who hold this view that they misunderstand the beast they are faced with. The EU is incapable of reforming itself in that direction. EU reform is a utopian idea.
There is plenty of historical evidence for this. After the outbreak of the Eurozone crisis, in the first few years, there was all kind of talk across Europe about reform in a left-wing direction: favouring working people, no more austerity, pro-growth measures, income redistribution and more democracy. But we have seen the precise opposite. The EU has become more rigid and less democratic.
This is clear to see in its recent institutional changes. The Eurogroup has emerged as one of the EU's most powerful institutions. The European Stability Mechanism (ESM), created during the crisis, is a new mechanism with a vast war chest of €500million, ready to intervene in the interests of finance, with no democratic accountability at all. A vast array of fiscal arrangements are being introduced, all with the intention of taking more control over national governments, and imposing and institutionalising austerity.
Unfortunately, the left in this country and in Europe has become wary of the kind of radical change that Brexit entails. This is an astonishing defeat for the left – we have historically been the ones arguing for a rupture from the status quo. Too many now accept that the EU framework is somehow inevitable. All the debate is around how to fix it, tweak it or improve it.
spiked: Does Theresa May's deal bring us any closer to Brexit?
Lapavitsas: No. May's deal does not deliver the clean exit from the Single Market and the Customs Union that people voted for. It is a clear betrayal of the democratic will of the British people. Remainers forget that this will has already been expressed twice: first in the referendum, then in the General Election, in which both main parties promised to deliver a proper Brexit. The deal fails to recapture national sovereignty and leaves Britain in a halfway house, uncertain what will follow. We would merely be pretending to leave.
spiked: Is No Deal now the best bet for Brexit?
Lapavitsas: No Deal should have been the default position from the outset. It is an outrage that the government has not prepared the country for it. What have they been doing for two years?
There is now an incredible fear campaign building up against No Deal. It is a repeat of the fear campaign we had before the referendum, where all these predictions were made about what would happen if we voted to leave. It is bolstered by unbelievable claims like those made by the Bank of England last week – of a contraction of around 10 per cent of national income, simply because of queues of lorries at Dover. This is nonsense.
It is obvious that the Tory government and the Tory Brexiteers are incapable of preparing for No Deal. It is now up to the left to tell people that it is perfectly possible to leave without a deal and that we should not be scared of it.
spiked: How might a left-wing Brexit be different?
Lapavitsas: The Brexit debate has been dominated by economics, and a very narrow section of economics at that. It has all been about trade and how to get the right deal – mostly because the Tories have dictated the terms. But this is a dead end. Britain needs to trade with Europe, of course. But a left-wing approach should assert the importance of national sovereignty, popular sovereignty and democratic accountability.
Of course, after we leave, we will recapture a lot of powers from the EU which can be used to transform our economy. With those powers, we should propose an economic programme that would rebalance the economy towards industry, away from the services sector and, in particular, the bloated financial-services sector. That should go alongside turning key resources into public property, like trains, energy and water, and investment in infrastructure. And we need to start redistributing wealth – Britain's inequality is at ridiculous levels for an advanced country.
This is what the left should propose to the British people – much of which would be impossible to do in the EU.
Costas Lapavitsas was talking to Fraser Myers.
To enquire about republishing spiked's content, a right to reply or to request a correction, please contact the managing editor, Viv Regan.