On Liberty: an antidote to identitarianism
John Stuart Mill's landmark essay is required reading for these intolerant times.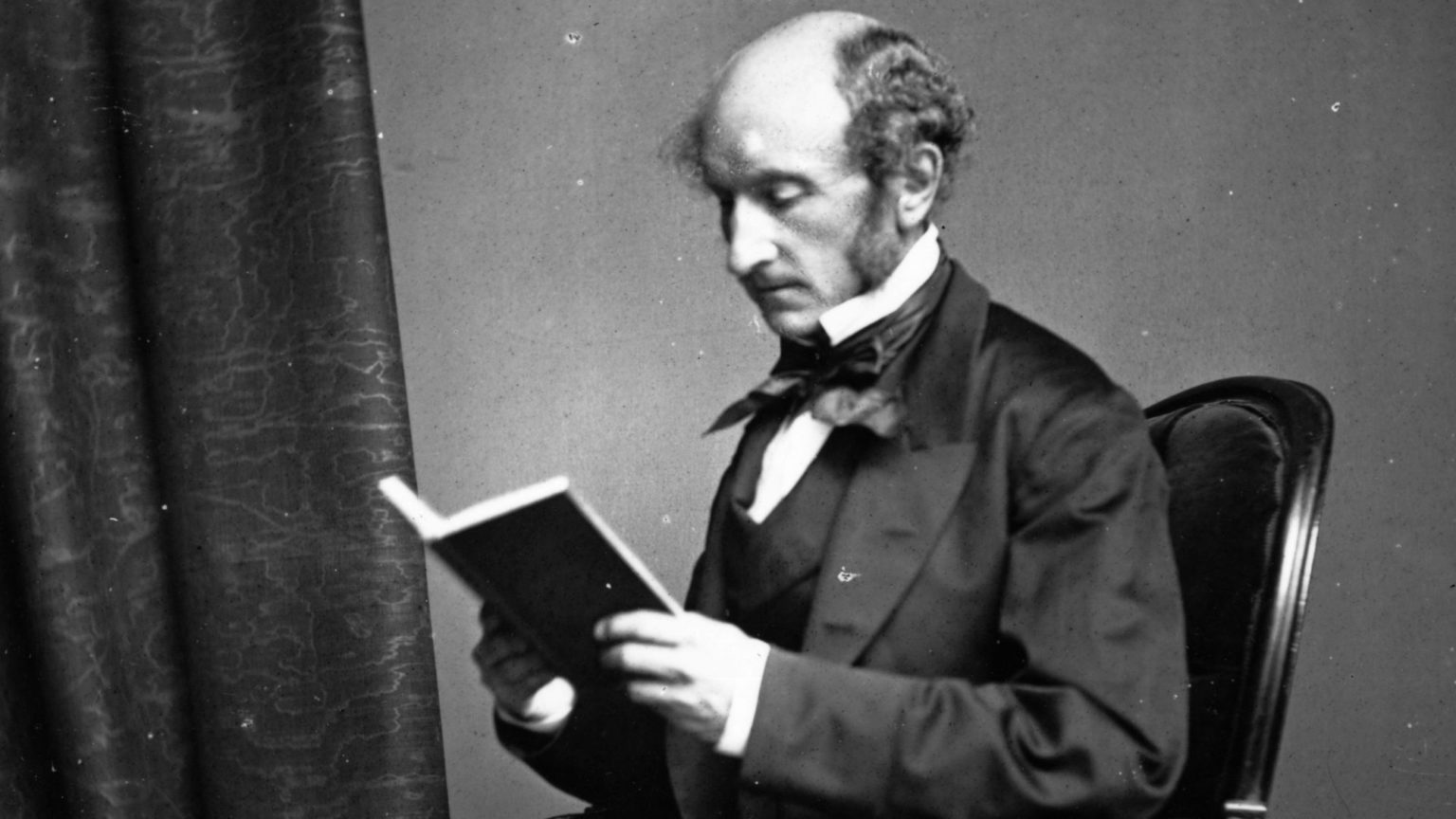 The other day I was re-reading On Liberty by John Stuart Mill.
Actually, I wasn't re-reading it. I was just reading it. To declare that one is 're-reading' a text is one of the most irritating tics of academics and writers. It presumably comes out of an anxiety that one might be perceived as insufficiently lettered.
On Liberty, published in 1859, is one of those essays that most people have read about rather than actually taking the time to study for themselves. This is a pity, because beyond the most famous quotations there is a wealth of pointed philosophical analysis, which is perhaps even more applicable today than it was in the middle of the 19th century.
Mill's reflections on Marcus Aurelius, for instance, a man whose persecution of Christians is well documented, remind us of the folly of making moral judgements about those who lived in past eras with incommensurable ethical standards. It is a lesson that the activists behind the Rhodes Must Fall campaign at the University of Oxford would do well to heed.
Throughout his treatise, Mill advances a cogent vindication of the primacy of the individual and, in doing so, foretells the narrow-mindedness of 21st-century identity politics. In our age of social media, where non-conformist viewpoints are impulsively lambasted and public shaming is used as a tactic to encourage self-censorship, Mill's endorsement of the value of tolerance in political and social discourse seems especially germane.
He understood better than anyone that threats to freedom of speech do not derive solely from the state's abuse of power. Society also requires protection against 'the tyranny of the prevailing opinion and feeling'. He warns us against what he describes as the 'despotism of custom', and it is difficult to imagine a more conformist and uncritical outlook than the burgeoning fad of intersectional victimhood.
Take, for instance, the controversy surrounding Bahar Mustafa, an activist at Goldsmiths Students' Union who, in 2015, organised events which debarred white men from participating. When asked to defend her position, she could only resort to the standard intersectional slogans about structural oppression. This is what happens when group identity becomes an article of faith, and catchphrases are substituted for serious thought. It is the kind of arrogant certainty that originates in the conviction that one's views are not to be challenged.
To borrow Mill's phrase, one is left holding 'a dead dogma, not a living truth'. Little wonder, then, that Mustafa dismissed On Liberty as 'just shit', which is precisely the kind of incisive critique one has come to expect from the majority of student activists.
This form of modern-day identity politics represents an especially bellicose form of collectivism. On the left it takes the form of demands to 'stay in your lane', a divisive insistence that only those within a particular ethnic, sexual or gender demographic are entitled to speak on certain issues. On the right, identity politics manifests itself through ugly claims to racial superiority, as evinced by the likes of Richard Spencer and David Duke. In either case we are dealing with a phenomenon best described as 'identitarianism', a term that originated in far-right movements, but is now similarly well-suited for their far-left antitheses.
Many activists on the identitarian left, in other words, share far more ideological common ground with the alt-right than they would care to admit. Both factions repudiate Mill's principle that 'the individual is sovereign' in favour of group identity, both are openly hostile to free speech and, irrespective of intention, both are responsible for creating the conditions within which the far right can flourish.
Ours is one of the few societies in human history in which civil liberties and diversity of opinion are generally valued. But with MPs calling for regulation of private discussions on the internet, and the routine criminalisation of citizens for speaking their minds, we are seeing the first insidious fissures in the foundations of our democracy. 'All silencing of discussion', writes Mill, 'is an assumption of infallibility'. Worse still, the tendency 'to stigmatise those who hold the contrary opinion as bad and immoral' is now the default expectation of online disputes.
The most pressing conflict of our time is not one of left versus right, but what Mill identifies as the 'struggle between liberty and authority'. Both major political parties are now complicit in an inchmeal drift towards authoritarianism, or at the very least are seemingly oblivious to its implications. On Liberty is an eloquent and powerful work that anticipates so many of our current debates. There's never been a better time for a re-reading.
Andrew Doyle is a stand-up comedian and spiked columnist. He is also the co-founder of Comedy Unleashed, London's free-thinking comedy club. Follow Andrew on Twitter: @andrewdoyle_com
Watch Andrew Doyle in The Curious Case of the Nazi Pug below:

To enquire about republishing spiked's content, a right to reply or to request a correction, please contact the managing editor, Viv Regan.