The myth of xenophobic Britain
Take it from an immigrant: this is one of the most welcoming nations on Earth.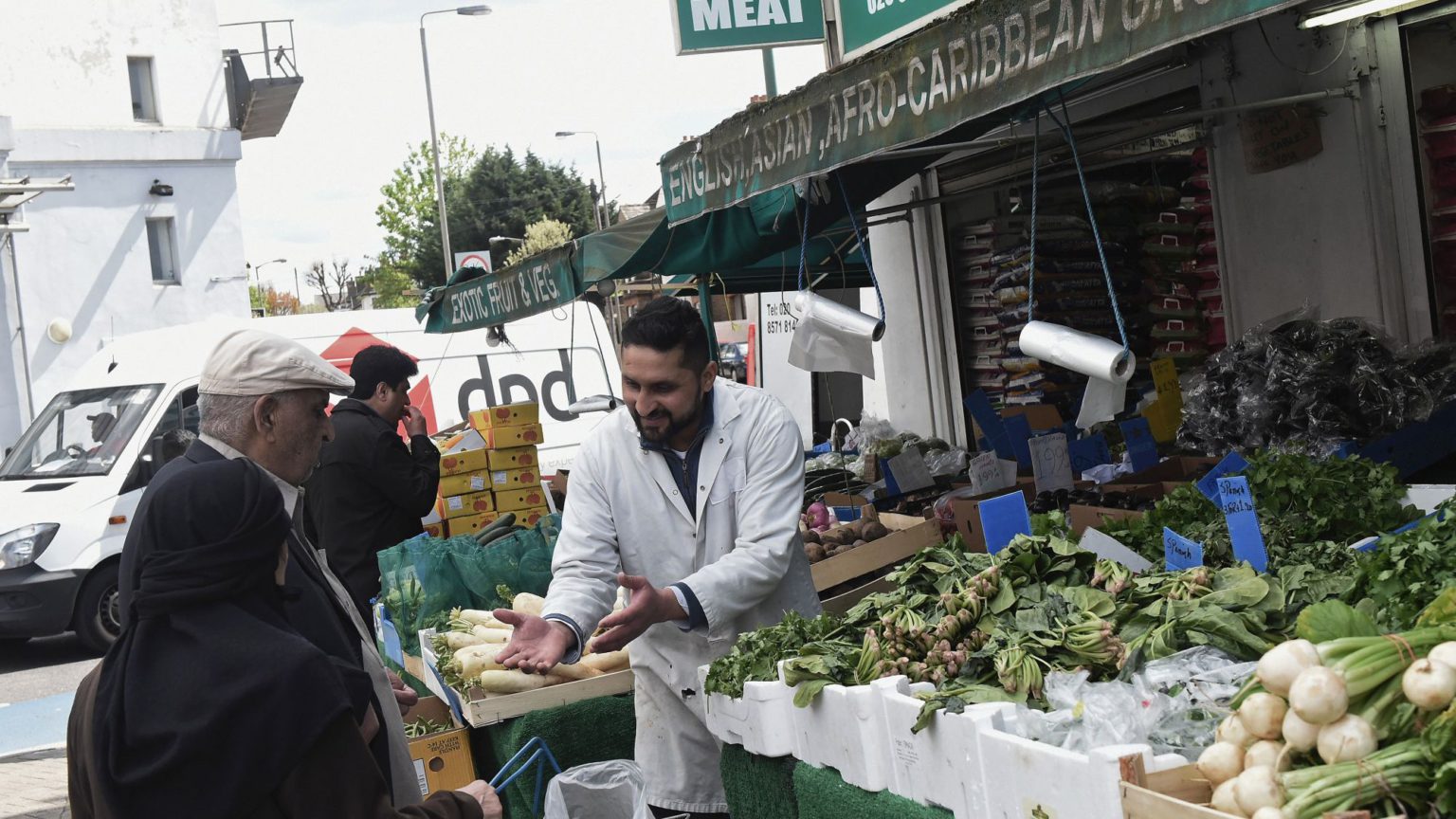 Since moving to Britain from Russia as a boy in the 1990s, I have been continuously shocked by the British attitude to foreigners: the mix of healthy curiosity, warmth and acceptance that is, globally speaking, the exception, not the rule.
As someone with dark hair and dark skin, I experienced more xenophobia in my own country than I have in my new home. My only encounter with racism here was at school. 'Go back to Russia', my tormentor implored, before adding 'you… uhh… Paki'. Naturally, I was offended – I haven't spoken to that teacher since.
Joking aside, my parents taught me that the best way to give ignorance power is to take it seriously. When did we decide that endless outrage about stupid people saying stupid things was the best way to improve the world, one Facebook post at a time?
To be clear, for the permanently offended: I am not saying that racism, xenophobia and stereotypes are harmless. They aren't, and they must be resisted: the sooner Bond villains stop speaking with terrible Russian accents, the better.
As a comedian, I have travelled the length and breadth of Britain, poking fun at British idiosyncrasies from my viewpoint as an outsider. Routines where I ridicule the locals are often better received than jokes about Russia or my marriage. By contrast, a British comic who made fun of the locals in Russia would be the one in stitches, not the audience.
This tolerance of others, of free speech and of freedom of choice, is the reason Britain and the West are an example and a draw to the rest of the world.
Immigrants may come here to share in our prosperity, but often they stay because of the other freedoms on offer: freedom from corruption, nepotism, suppression of thought, oppressive religious dogma, and government interference in their lives.
But the backlash to the Brexit vote has shown that, in one of the most open, welcoming and inclusive nations in the history of humanity, many prominent voices have become convinced that half of our fellow citizens are racist xenophobes. As someone who voted Remain, I find this allegation to be disrespectful, hugely damaging to society, and, most importantly, untrue.
Oddly, the hordes of mainstream journalists gleefully labelling millions of people racist for exercising their democratic rights offer little by way of explanation for how half of voters became such horrendous bigots. At best, the assertion is that the suffering caused by the 2008 financial crisis led to frustrations which have coalesced around the issue of immigration. There is some truth to this, but it is, at best, a partial explanation.
The vast majority of the immigrants who have come to Britain in recent decades are thoroughly decent, hard-working people. I am proud to be one of them. They sweep our streets, pick our fruit and prop up our NHS. One day they might bring their ingenuity to bear on the railways, so that a smattering of autumn leaves no longer brings the system grinding to a halt.
I am confident that over the decades to come, the children and grandchildren of today's migrants will help to write our laws, run our businesses and judge our talent shows.
The truth, however, is that, over the time I have lived in Britain, this country has witnessed unprecedented levels of migration. Whether you think this is good or bad is irrelevant – any honest discussion of immigration has to begin with this fact.
In 1995, net migration to the UK was 76,000 people. I was among them. By 2015, net annual migration had reached 330,000. This dramatic change in the pace of immigration has caused an abrupt shift in attitudes: according to figures from YouGov and Ipsos MORI, as late as 1997, just three per cent of the British public thought that immigration was a major concern. Today, this figure hovers around 50 per cent.
While this was happening, successive governments, starting with Labour under Tony Blair, sought to dismiss rising concerns about immigration through the effective combination of deceiving the public and smearing anyone who called them out on the lie.
This has led to the self-censorship of moderate voices in the immigration debate, thus polarising the conversation. When we hear concerns about the issue, too often they are voiced by unsavoury characters like Katie Hopkins. The people who refuse to listen to the two-thirds majority of the British public who think migration levels are 'too high' can then conflate criticism of their politics with ignorance, bigotry and prejudice.
Where ignorance cannot be used to explain away worries about the scale and pace of immigration, as in the case of someone like the articulate conservative author Douglas Murray, people simply dismiss him as a 'gentrified xenophobe', the thinking man's racist. God forbid we should engage with his arguments.
This potent mix of lies and slander remains the dish du jour: in polite company, the mere suggestion that concerns about immigration might have some validity raises the heavily plucked eyebrows of the chattering classes.
Just as we can support our troops while being opposed to war, we can appreciate the contribution immigrants make while acknowledging that a society's ability to integrate them is not limitless.
While mainstream media continue to churn out their clickbait nonsense about xenophobia and intolerance, ordinary people continue to live their lives in peace, harmony and understanding. The reason we avoid getting to know our neighbours isn't intolerance: it's that it is the British thing to do.
The growing chasm between the stories being told about Western culture and the reality of our daily interactions is the reason that we have grown so utterly distrustful of politicians and the media. When truth becomes unspeakable in the public square, when nuance and detail are replaced with Twittermobs and bad-faith arguments, all of us withdraw further and further into our echo chambers.
It is time for people in Britain to remember who we are and what we stand for: tolerance of opposing views, diversity not just of skin colour but also of thought, and freedom to speak and hear the facts, no matter how uncomfortable they may be. And the fact is this: British people don't hate immigrants — they hate the politicians who keep claiming that they do.
Konstantin Kisin is a Russian-British comedian and the co-host of TRIGGERnometry (@triggerpod). Follow him on Twitter: @KonstantinKisin.
Picture by: Getty.
To enquire about republishing spiked's content, a right to reply or to request a correction, please contact the managing editor, Viv Regan.