A low point for civil discourse
Mobbing prominent conservatives does nothing to challenge their ideas.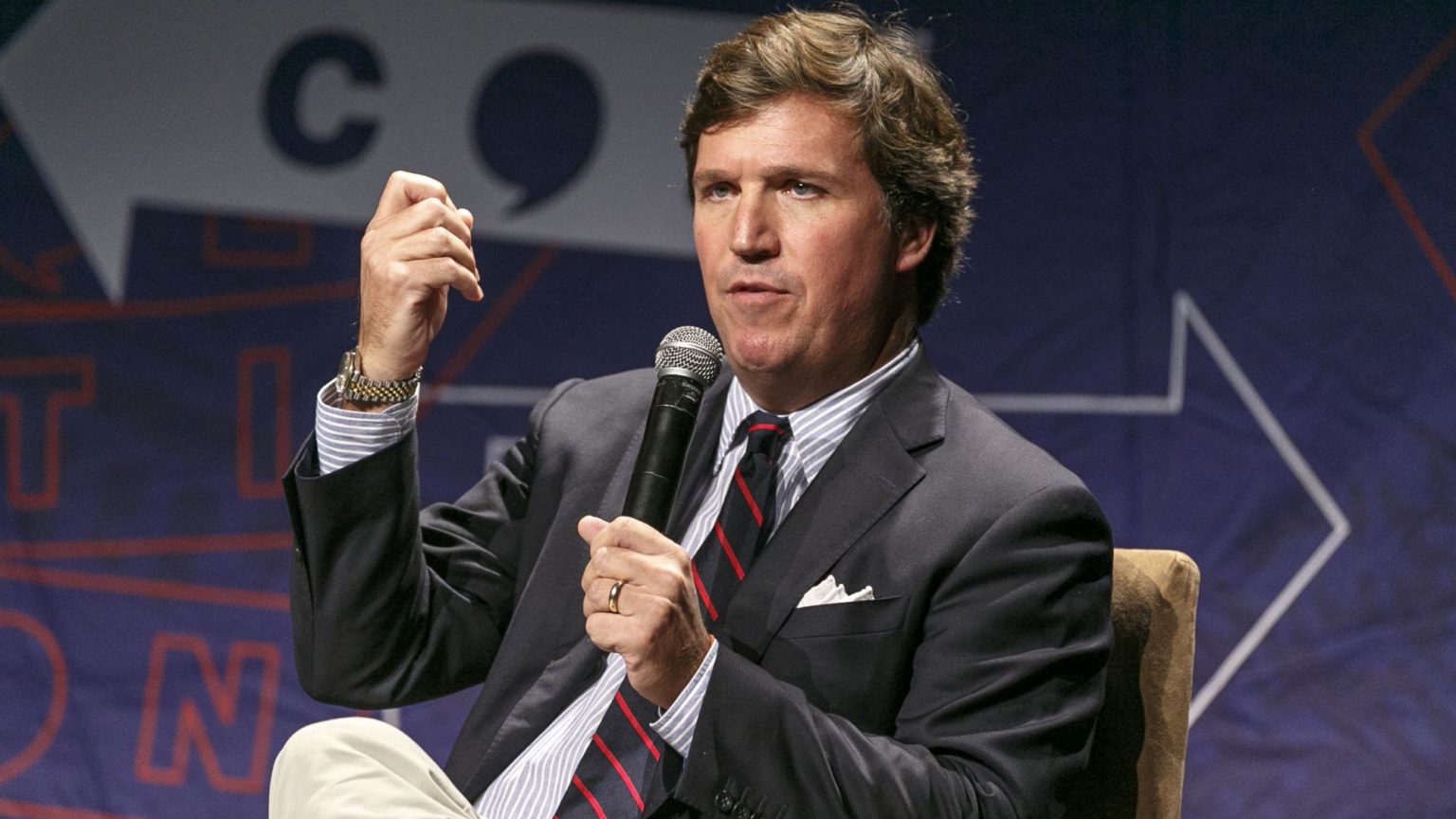 In the US, there has been a trend recently of people heckling and protesting against conservatives and libertarians in public spaces.
Conservative commentators Candace Owens and Charlie Kirk were heckled by antifa ('anti-fascists') when trying to have breakfast at a restaurant in Philadelphia. Conservative writer and provocateur Milo Yiannopoulos was forced to leave a New York bar after a crowd of people from the Democratic Socialists of America started chanting 'Nazi scum get out'. Texas senator Ted Cruz was forced out of a restaurant while having dinner with his wife, after a group of protesters gathered to chant 'We believe survivors' and question him over his support for Brett Kavanaugh.
But things took a more sinister turn recently when a group of people from the group Smash Racism gathered outside Fox News host Tucker Carlson's home and began chanting, 'Tucker Carlson, we will fight! We know where you sleep at night!'. He was also called a 'racist' and a 'scumbag' by the protesters. An anarchist sign was spray painted on his driveway, his front door was almost kicked in. Carlson's wife, who was home alone at the time, locked herself in the pantry and phoned the police. As they left, the protesters chanted, 'We'll be back! We won't tell you when!'
These people were, they said, protesting against Carlson's rhetoric about the migrant caravan that is making its way to the US-Mexico border: he has referred to it as 'an invasion'.
The events at Carlson's house represent a new low for civil discourse. Can we not disagree with other people without running them out of restaurants and bars, or showing up at their front door, to let them know that we know where they sleep at night? If we disagree with someone, whether they are conservative, liberal or libertarian, we should work to understand their arguments, and present better alternative arguments. We shouldn't harass them in public or at their home.
Moreover, one cannot help but notice that these public hecklings are disproportionately directed towards those of a conservative or libertarian viewpoint. When was the last time a left-wing politician was shouted at when trying to enjoy dinner with his or her spouse? Has former president Barack Obama been heckled in public for not telling the public that he once met with the anti-Semitic leader of the Nation of Islam, Louis Farrakhan? I suspect we will be waiting a long time for a mob of people to show up at Obama's house asking him to explain himself.
The worst thing about all of this is that it is leading to a culture of silence around topics where discussion is very much needed. Only through debating with those we disagree with can we have any chance of getting closer to the truth and maintaining a truly civil society.
Alan McMichael is a research fellow at Queen's University Belfast.
Picture by: Getty.
To enquire about republishing spiked's content, a right to reply or to request a correction, please contact the managing editor, Viv Regan.