Now #MeToo has its own horror movie
In the new Halloween, the real monster is female trauma.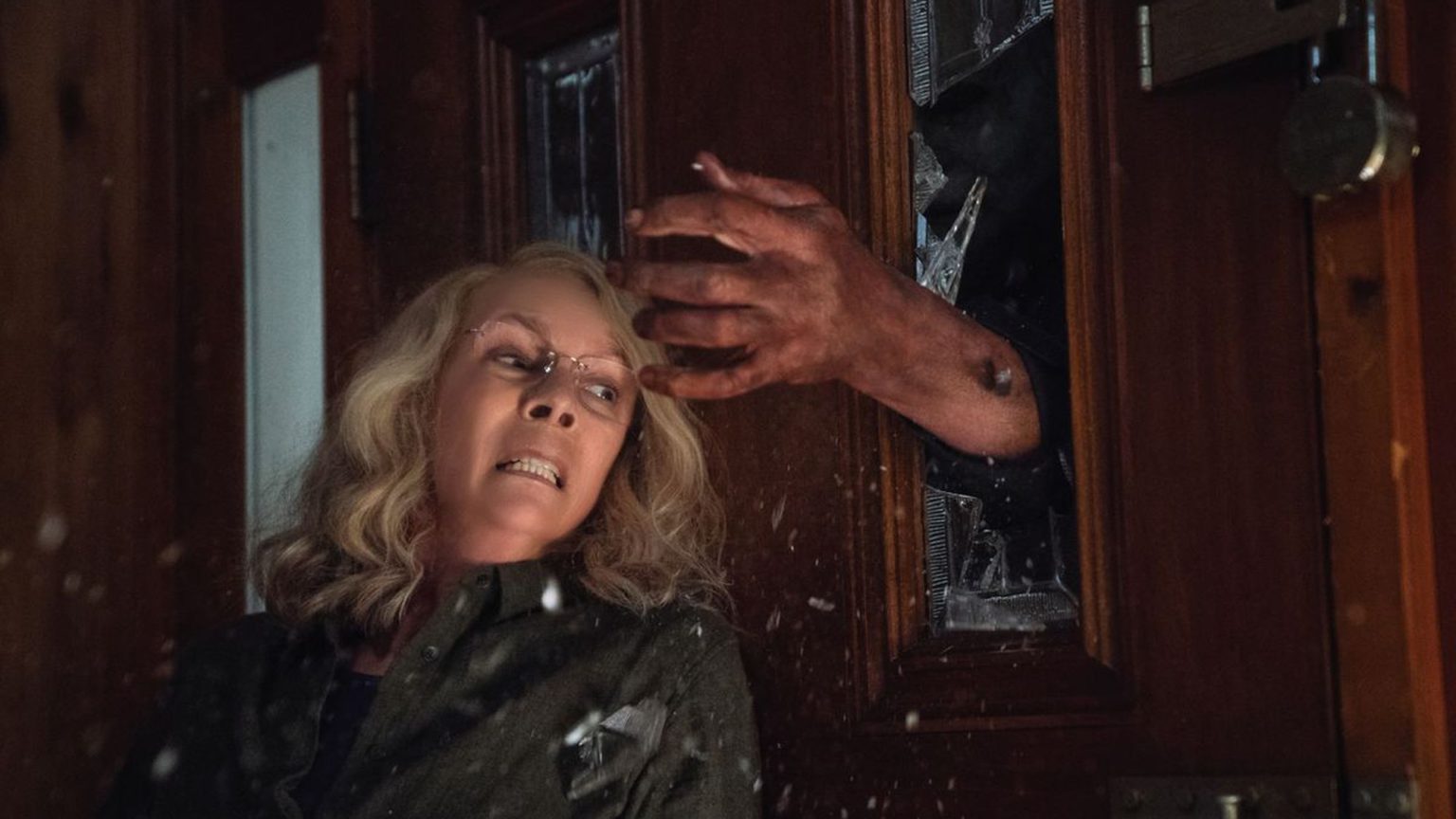 Everyone enjoys a scary movie at Halloween. And from this perspective it is easy to recommend the latest instalment of the Halloween franchise, in cinemas now. The writers, Jeff Fradley and Danny McBride, better known for their juvenile humour in films like Your Highness, here show their versatility and fluency with a different genre – they deliver a properly scary and fun movie.
To enjoy this chapter, it isn't necessary to have seen any of the 10 Halloween movies that have been made since the first in 1978. The plot ignores this extended canon and instead is a continuation from the first film. Jamie Lee Curtis revisits her role of Laurie Strode, the original 'final girl', showing us how the traumatic events of 40 years ago wrecked her character's life.
Between '78 and today, Laurie has become a paranoid recluse, building her life around the inevitability of the monster of the piece, Michael Myers, eventually returning. She lives like an American prepper getting ready for doomsday. In the process she alienates her daughter (Judy Greer) and granddaughter (Andi Matichak), each unable in their own way to deal with Laurie's inability to let go of the trauma of the past.
When Jamie Lee Curtis said, in an interview with the UK Independent, that this Halloween is a #MeToo movie, it confirmed how genre-savvy the original scream queen of horror is.
Horror movies aren't just fun for punters but also for anyone who wants to get an insight into the subconscious preoccupations of society. Horror movies, as is commonly acknowledged, are a way for social apprehensions to be expressed in cultural form.
As the film theorist Noël Carroll writes, 'The genre is a means through which the anxieties of an era can be expressed'. In horror, characters face monsters that cannot be explained. They are abnormal, outside of our world of reason and meaning.
In the new Halloween, the anxiety is the monster Michael Myers. He is the personification of enduring trauma, a trauma that was not dealt with at the time but rather was allowed to fester. For 40 years, ambitious doctors, rather than eliminating Michael, kept him hidden away, trying to understand him. Only when he escapes and is visible to everyone, and is capable of being confronted, is Laurie's full trauma given credit by her family, and the heredity trauma affecting the whole female side of her family overcome.
In this way, Halloween is obviously a #MeToo movie. It is of its time. It is almost too easy to draw a parallel with, for example, the real-life events surrounding Christine Blasey Ford, whose alleged historical trauma involving Supreme Court judge Brett Kavanaugh had first of all to be believed in order to be overcome.
But Halloween is a #MeToo movie in other, less obvious ways, too. Horror movies describe not just personal, subjective trauma, but also the symptoms of the ideas that shape society. This does not mean that the objects of these fears are real, but rather that these fears preoccupy society in a real way. Horror monsters are ideological symptoms which, through expressing societal anxieties, show us that these anxieties are ideological in and of themselves.
So what do horror films tell us about today's societal anxieties? Here, Halloween sits neatly with other contemporary horror stories, all dominated by the idea of trauma, especially the kind of heredity trauma in which generations fail to communicate their traumas to one another. Just this year, films like Hereditary, A Quiet Place, and Netflix's The Haunting of Hill House, all focus on the consequences of intergenerational trauma.
The contemporary view of trauma reflects an ideological understanding of human beings as victims of social relations that impact on the self in only destructive ways. This version of trauma is loaded with ideological baggage. Trauma is now used to imbue people with a status of victimhood that cannot be argued with. Moreover, like the characters in Halloween, we can invoke and appropriate the unresolved traumatic experiences of previous generations to give credence to our own victimhood status.
This is what is revelatory about contemporary horror movies' preoccupation with trauma; this is the true insight. Not the face-value claim that we all need to be listened to in order to be healed, but the underlying, unstated consensus that we live in an inherently traumatic world where victims are everywhere, and the only way for them to move forward is to secure public recognition of the trauma they have suffered.
Halloween can be seen as an illustration of the tendency for political demands for equality and justice to be replaced by demands for the recognition of disadvantage and pain. But don't let that scare you off. It's a good film.
Maren Thom is a writer based in London.
Watch the trailer for Halloween below:

To enquire about republishing spiked's content, a right to reply or to request a correction, please contact the managing editor, Viv Regan.