Drowning in Plastic: a load of rubbish
Banning plastics won't clean up the oceans.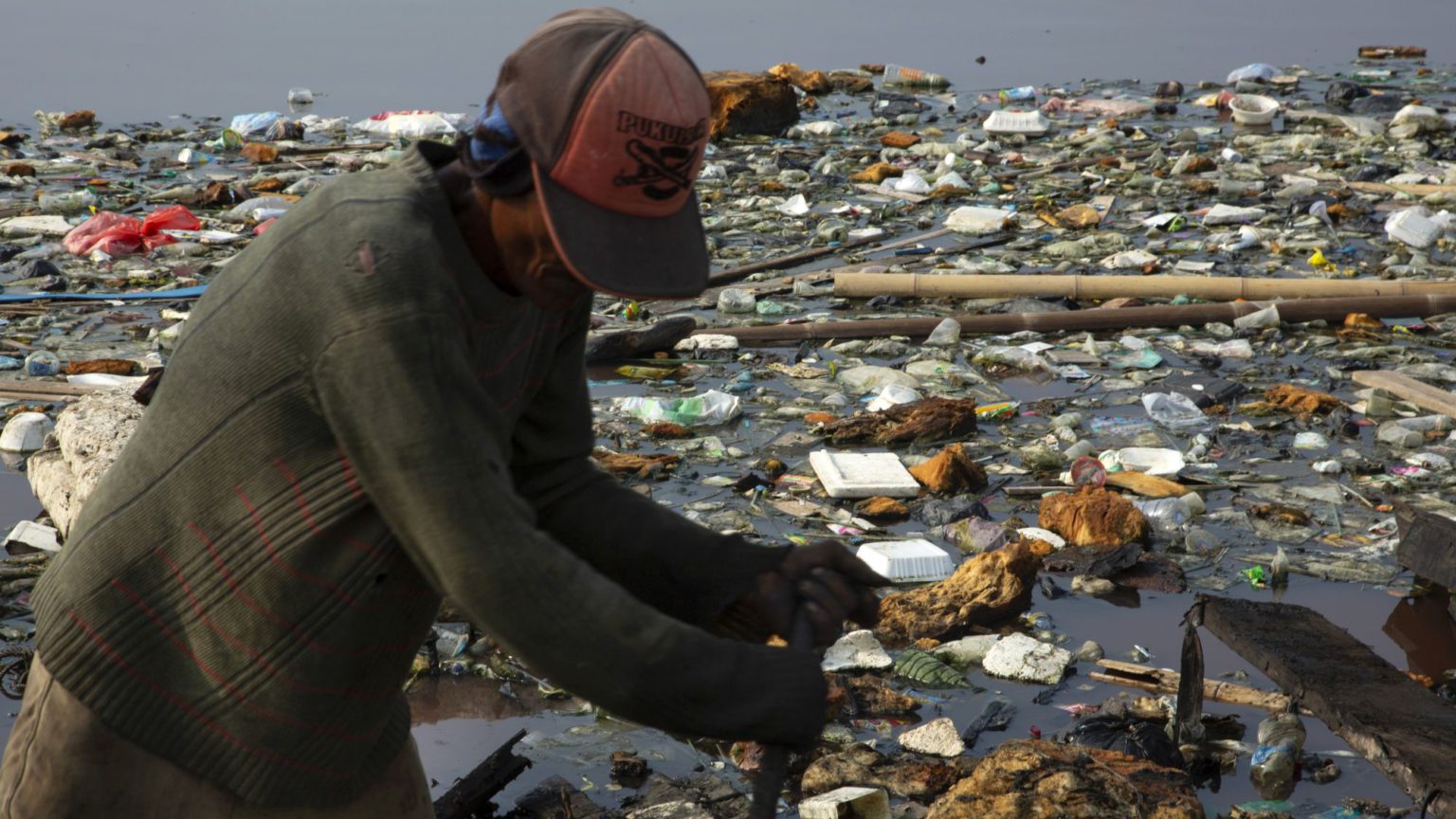 BBC One's Drowning in Plastic, a documentary about the problem of plastic waste in the sea, provoked a predictable flood of environmentalist emotionalism.
No doubt, Liz Bonnin's journey through rivers of plastic was a visual feast for those inclined to submit themselves to 90 minutes of eco-misery. It would certainly be hard-hearted not to find the images disturbing. There is nothing good about the discovery of plastic detritus in a bird's digestive tracts. And there is nothing to celebrate about mountains of waste piling up on shorelines. Even if these images and the issues they portray have been exaggerated, nobody is against the proper disposal of plastic waste.
But the programme had barely even started before Twitter was awash with calls for more action to follow the plastic-bag tax and the abolition of single-use plastic items. Some tweeters shared tips on reducing household waste, others openly expressed their disgust for humanity. Yet rather than shedding light on the plastics problem, the documentary and the reactions to it revealed the paucity of green thinking on this issue.
The abolition of plastic in Britain has become a cause célèbre, championed by vapid celebrities and politicians alike, including the prime minister. This is all despite the fact that very little waste from Britain finds its way into the ocean. Drowning in Plastic even alluded to this at one point. But blink and you might have missed it.
It was clearly missed or ignored by the tens of thousands of tweeters who commented while the programme was being broadcast. Most plastic waste finds its way into the oceans when it is disposed of in places where poverty is the norm and local governments lack the resources to provide basic services like refuse collection and processing. In these places, waste of all forms is simply dumped in waterways.
This should be a spur to argue for more development – there are many people in the world who lack the basic services that we should be able to take for granted. Instead, the film appealed to green misanthropy, finding fault with greedy, dirty humans. Rather than making the case for more resources to deal with the problem, the images of animals suffering led to demands for material restraint – for less development and less stuff.
For places that can afford it, waste is very easy to deal with. The cleanest and most effective way of disposing of most waste is incineration, especially when it comes to plastic, which has a high energy content. The controlled burning of waste allows toxic elements to be captured and the useful energy component to be recycled as heat and electricity.
But this simple solution does not appeal to eco-miserablists. Indeed, the group most likely to raise spurious health and environmental objections to waste incineration is, of course, greens. It was greens that objected to the use of landfill and emphasised recycling. The consequences of this have been a substantial rise in fly-tipping and fires at recycling centres that spew thousands of tonnes of toxic smoke into the atmosphere, which are now a near daily occurrence in the UK. Meanwhile, we have to export a great deal of non-recyclable waste to be incinerated in parts of the world where environmental standards are lower.
Reducing the use of plastic, either as a personal choice or a policy goal, is about the emptiest possible gesture one can make. And yet Drowning in Plastic presented this as a profound act. In doing so, it problematised the most basic goods in developed economies and skirted over the need for economic development in the rest of the world. It is a grotesque distortion of priorities that does nothing to solve even the problems it highlights.
The BBC filmmakers were clearly more offended by plastic waste than the miserable conditions endured by millions of people. They offered a shallow, emotional exposition of the horrors of plastic waste when they could have explored the exciting possibility of technical solutions. But to argue that there are simple and effective solutions to the problem of waste would undermine the moral demands made by greens for austerity and restraint.
Ben Pile blogs at Climate Resistance.
Drowning in Plastic is available to watch on BBC iPlayer
To enquire about republishing spiked's content, a right to reply or to request a correction, please contact the managing editor, Viv Regan.