Judi Dench is right
Her defence of Kevin Spacey was an act of kindness.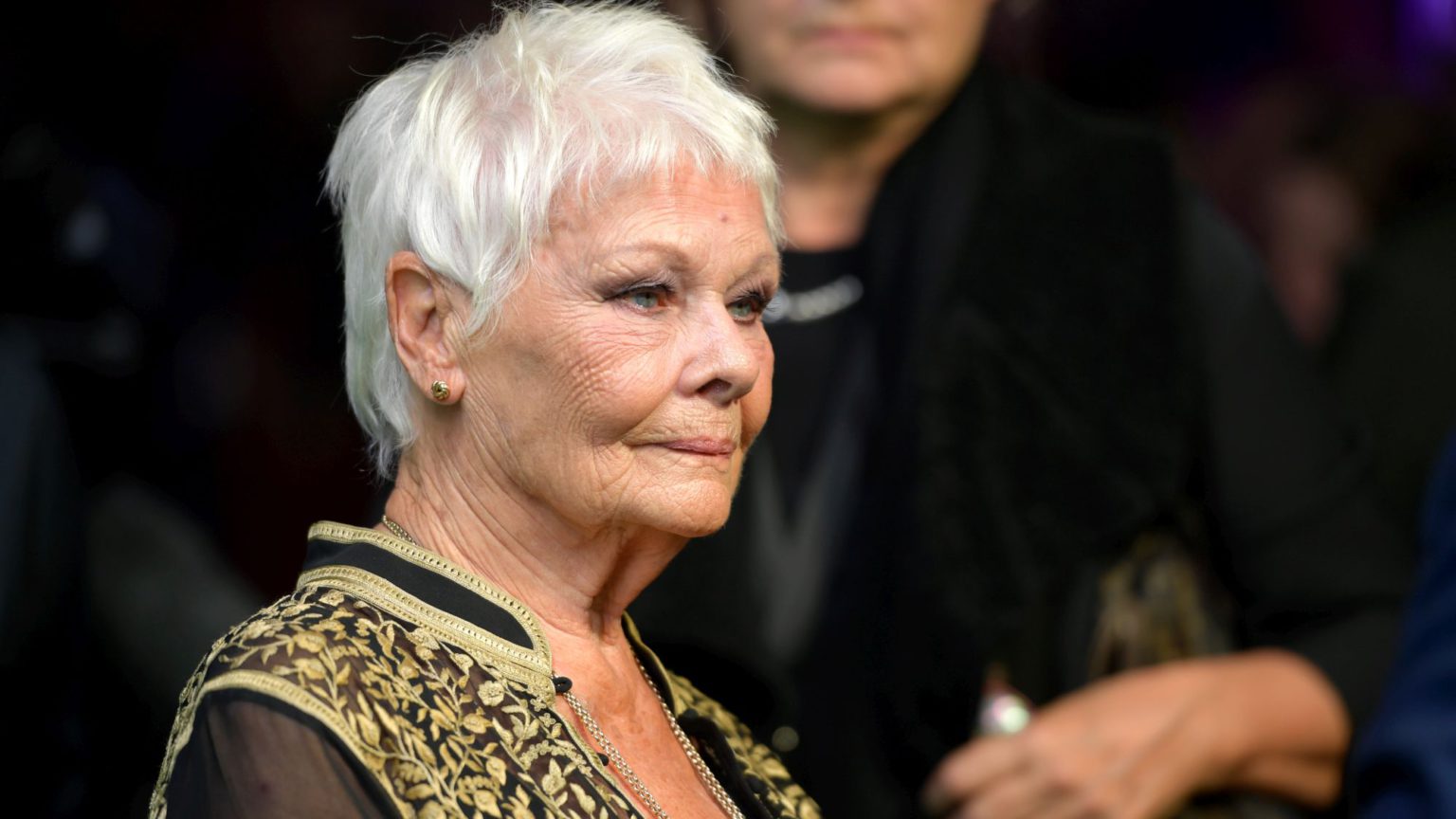 National treasure Judi Dench has caused a stir by daring to defend Kevin Spacey. She said he was a good friend to her after her husband died. Then she questioned the wisdom of cutting him out of a recent film. Such displays of kindness to those accused of sexual assault are highly taboo in the #MeToo era.
Speaking at the San Sebastian Film Festival, Dench asked: 'Are we to go back throughout history and anyone who has misbehaved in any way, or who has broken the law, or who has committed some kind of offence, are they always going to be cut out? Are we going to extrude them from our history?'
The movie Dench was referring to is All the Money in the World, which came out at the end of last year in the wake of accusations against Spacey. Just a month before its release, the producers spent $10million reshooting Spacey's scenes, replacing him with Christopher Plummer in the role of J Paul Getty. The film was not a hit, but it recouped its production budget and even garnered an Oscar nomination for Plummer.
The film set a dangerous trend for erasing actors who have been accused by the #MeToo movement. Ed Westwick, former star of Gossip Girl, was cut out of the BBC's adaptation of Ordeal by Innocence. His scenes were reshot with Christian Cooke. The Beeb had the temerity to claim they were making 'no judgment' on Westwick's guilt, as if excising him from the production wasn't going to influence public opinion on the accusations against him. The Los Angeles district attorney has since ruled, however, that the charges against Westwick won't be pursued, due to insufficient evidence.
Dench is right to question this trend for erasure. Instead of having the patience to allow justice to take its course, #MeToo seems to desire rash cultural cleansing. We are supposed to cheer when a Hollywood studio punishes the likes of Spacey. But in reality, his punishment is just an act of business-as-usual capitalism, which itself then becomes a publicity stunt to promote the cleansed movie. This is no way to deliver justice.
The focus on cutting scenes also highlights how #MeToo is more interested in projecting the correct cultural messages than it is in helping actual victims of sexual assault. When the likes of Woody Allen and Quentin Tarantino (who wasn't even accused of sexual assault) got caught up in the #MeToo maelstrom, their films were deemed to be as 'problematic' as the acts or behaviour they had been accused of. Despite charges against Westwick and Allen coming to nothing, their works are still held up as being somehow polluted. Studios, actors, critics and audiences are urged to shun them to send the right message about sexual assault.
Now, of course, Dench has been declared problematic too. When Variety reported the story, it said she 'didn't shy away from bringing up a name that many now prefer to avoid', as if Kevin Spacey were Lord Voldemort. At no point did she claim Spacey was innocent. She merely dared to say something positive about him at a time when even acknowledging his existence is taboo. Despite their close friendship, Dench is expected to excise he who must not be named from her own history too. She is being chastised for refusing to engage in today's bizarre fashion for cultural amnesia.
Proponents of #MeToo insist Hollywood has created a culture of male perpetrators. It then encourages Hollywood to cut actors from films as punishment for their alleged crimes. In doing so, it makes Hollywood judge, jury and executioner based on accusation alone. Dench is right to be critical of this. We will never get real justice from the whims of a Hollywood kangaroo court.
Christian Butler is a reviewer for spiked.
To enquire about republishing spiked's content, a right to reply or to request a correction, please contact the managing editor, Viv Regan.