Let's be honest about suicide
Suicide is not the grave threat to young men that activists claim it is.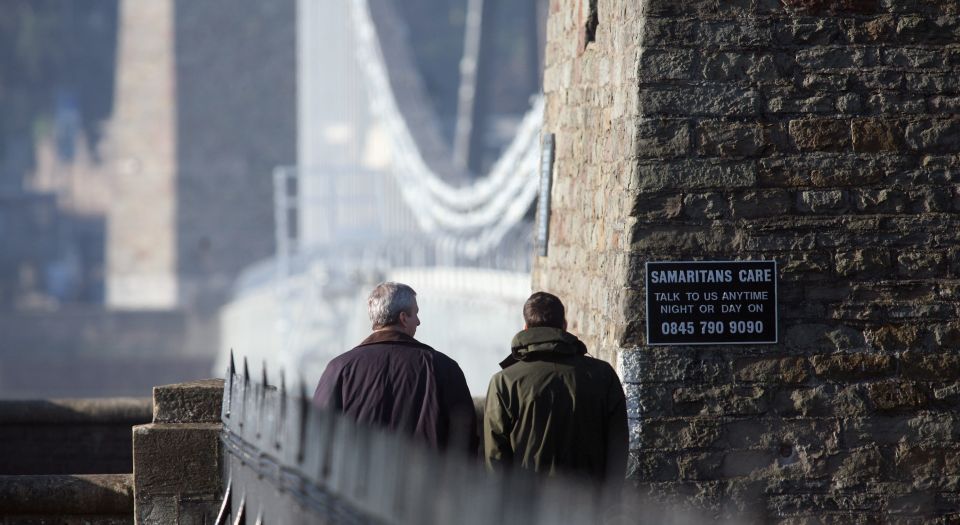 It was World Suicide Prevention Day last week, on 10 September. This day, which is a collaboration between the World Health Organisation, the World Federation for Mental Health, and the International Association for Suicide Prevention, has been running since 2003. It is marked in 40 countries worldwide. In the UK this year, the Campaign Against Living Miserably (CALM) used the day to launch its Project 84, which involved putting sculptures on the edges of roofs in central London to remind people that 84 young men kill themselves every week.
Suicide and mental health must be treated seriously. But there is something odd about the suicide-awareness movement – which is that it seems reluctant to tell the whole story about suicide. We should actually feel quite positive about the statistics. Death by suicide in the UK is at its lowest since the 1970s. The drop in suicides between 2015 and 2016 was the largest annual fall in 20 years. Death by suicide is an increasingly rare occurrence and tends to be confined to a narrow section of the population.
Yet the commentary around Suicide Prevention Day paints a scarier, and not very honest, picture. We are continually told that 'suicide is the biggest killer of men under the age of 45'. This stat is used to promote the idea that young men are particularly vulnerable to suicide. But this is quite misleading. Firstly, it is men between the ages of 40 and 44 who are most likely to kill themselves, a fact that has remained constant in recent decades. Secondly, the reason suicide is the biggest killer of young men is because young men are now incredibly unlikely to die from anything else. Death by war, disease and poverty have all fallen away in recent decades. The number of suicides looks high, even though it is falling, only because so many other forms of death have been eradicated.
The fact that this 'biggest killer of young men' statistic is always wheeled out tells us a lot about what is driving the suicide-awareness movement. Today's focus on mental health is in part driven by the victim culture, and in particular the trend for cultivating victim status among young men. In our identity-obsessed age, depression, mental illness and suicide are among the only vestiges of victimhood available to men, in particular white middle-class men. It is true that men make up around 75 per cent of suicides. This fact is jumped on by men's rights activists to push the idea that society hates men and is driving them to kill themselves.
On the other side of the discussion, the idea that men are peculiarly vulnerable to suicide is used to denigrate the value of emotional resilience and independence, or what some refer to as 'masculine values'. Jordan Stephens from the band Rizzle Kicks has launched a campaign that aims to show that 'toxic masculinity' lies behind male suicide, as though being a traditional 'bloke' might be akin to having a fatal disease. There is an odd alliance between modern feminism, which presents masculinity as a toxic condition, and mental-health advocates who seek to present young men as permanently vulnerable to self-harm.
World Suicide Awareness Day should focus on telling the truth about suicide. Most young men won't kill themselves because they are emotionally closed off. Suicide has nothing to do with so-called toxic masculinity. It is a complex problem which requires careful consideration. Today's climate of awareness-raising around suicide is more about cultivating a culture of vulnerability among young men than it is about helping the small number who are genuinely at risk. Let's make ourselves aware of the true facts about suicide, and how these facts are warped to promote a narrative that says men must open up about every problem they face.
Luke Gittos is law editor at spiked and author of Why Rape Culture is a Dangerous Myth: From Steubenville to Ched Evans. (Buy this book from Amazon(UK).)
To enquire about republishing spiked's content, a right to reply or to request a correction, please contact the managing editor, Viv Regan.