A glamorous and ugly movie
Crazy Rich Asians is dumb and cruel, even by rom-com standards.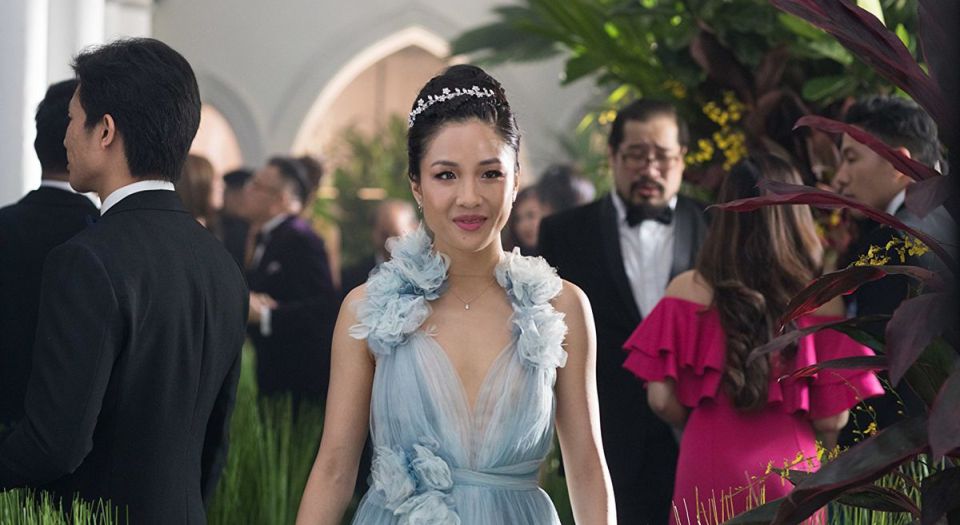 Crazy Rich Asians is notable not just for having the first all-Asian principal cast in a Hollywood movie in 25 years, but also, somewhat more unfortunately, for restoring the rom-com as a bankable blockbuster genre.
The movie's inclusive cast is being celebrated as an act of Hollywood progressivism. But the heart of this film is astonishingly reactionary. Just when you thought the mainstream rom-com had died a deserved death, here we have another one, and the most successful one in years. It is likely to become the second most successful rom-com ever at the US box office, behind the thematically similar My Big Fat Greek Wedding.
It is based on the bestselling novel by Kevin Kwan. Beyond its Asian aesthetic, it is a staunchly old-fashioned rom-com with an utterly absurd premise. Rachel Chu (Constance Wu) is an Asian-American who has been going out with her boyfriend Nick Young (Henry Golding) for more than a year. When he invites her to his home country of Singapore for a friend's wedding, she discovers that he is from one of the richest families in all of Asia. The film then becomes about Rachel seeking the approval of Nick's mother Eleanor (the great Michelle Yeoh), who thinks someone of Rachel's lowly standing will ruin the family's reputation.
It's a glitzy movie and it has all the warped morality of your average rom-com. The most popular rom-coms often feature much lying and manipulation by the main characters until their bad behaviour is forgiven by the time of the contrived happy ending. Here the deceit is actually the entire premise of the movie: Nick hiding his crazy rich status for over a year from the woman he loves. And yet his deceit has no consequences at all. They just love each other so much!
The adversity Rachel faces is even more cruel than in the usual rom-com fare. In one scene, a jealous ex-girlfriend of Nick's leaves a dead fish in her bed. This is never mentioned again throughout the film, and, again, this act has no consequences.
Many critics have pointed out that the film's emphasis is not so much on the 'Asians' part of the title, but on the 'Crazy Rich' part. The film is pure lifestyle porn, with good-looking people populating exotic locales as they live the high life free of ordinary-people problems. Rachel, the supposed audience surrogate, is a fish out of water because she is an economics professor at New York University. Such a comfortably middle-class lifestyle is deemed unworthy by this story's luxurious standards.
The film's approach to race is established right at the start. A flashback to the 1990s shows British hotel workers treating Michelle Yeoh's character in a racist fashion. Her solution? She gets her husband to buy the hotel. Money solves everything here, even institutional racism, in this film. Though the clash between Constance and Eleanor is dressed up as cultural and generational, it is really all about the money. And not even in a way that is conscious of class – this is just someone from the one per cent of the one per cent disapproving of someone outside of it.
For all its glitz and glamour, Crazy Rich Asians is an ugly film. It lacks the self-awareness or camp that makes other rom-coms more forgivable. In keeping with its 'money makes the world go round' ethos, the huge sums it is making at the box office are the most readily celebrated aspect of this garish movie. The possibility that Hollywood might consider investing in quality movies with Asian actors is great, but churning out more hackneyed rom-coms would not be.
Christian Butler is a spiked columnist. Follow him on Twitter: @CPAButler
Watch the trailer for Crazy Rich Asians:
To enquire about republishing spiked's content, a right to reply or to request a correction, please contact the managing editor, Viv Regan.